Joined

Oct 19, 2005
Messages

19,626
Well folks, its been a while since this has happened. But it does occasionally happen in the knife world. Last week Robert was approached by a person trying to sell him Fiddleback copies made in Pakistan. The pics below show the conversation, and pics of the knives. They are direct Fiddleback copies of the Patch Knife. Please be careful when buying knives from a vendor you do not know. The difference in workmanship is noticeable and I know these knives wouldn't fool y'all. I would never put a Bullseye tube so close to the edge of a set of scales. The Bullseye tube is a trademark of Fiddleback Forge Inc.
I wanted to warn y'all about this scam and also ask y'all to keep an eye out for these showing up for sale! If anyone can find out where I can send a cease and desist letter, I'd be grateful. Also, if anyone recognizes the name David Parrota please let me know how to contact him.
The instagram handle of this company is @uniquedamascusblades and on facebook they are under Unique Damascus Blades
Pics below showing conversation between Robert and Unique Damascus Blades.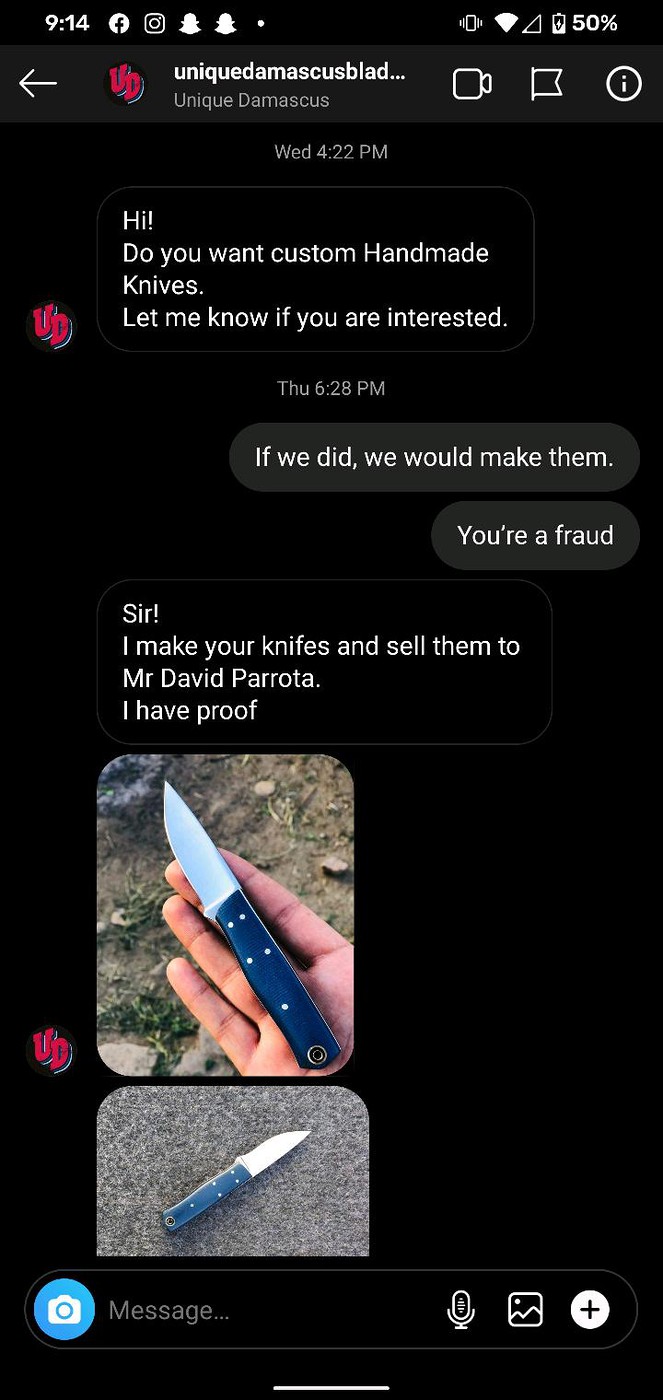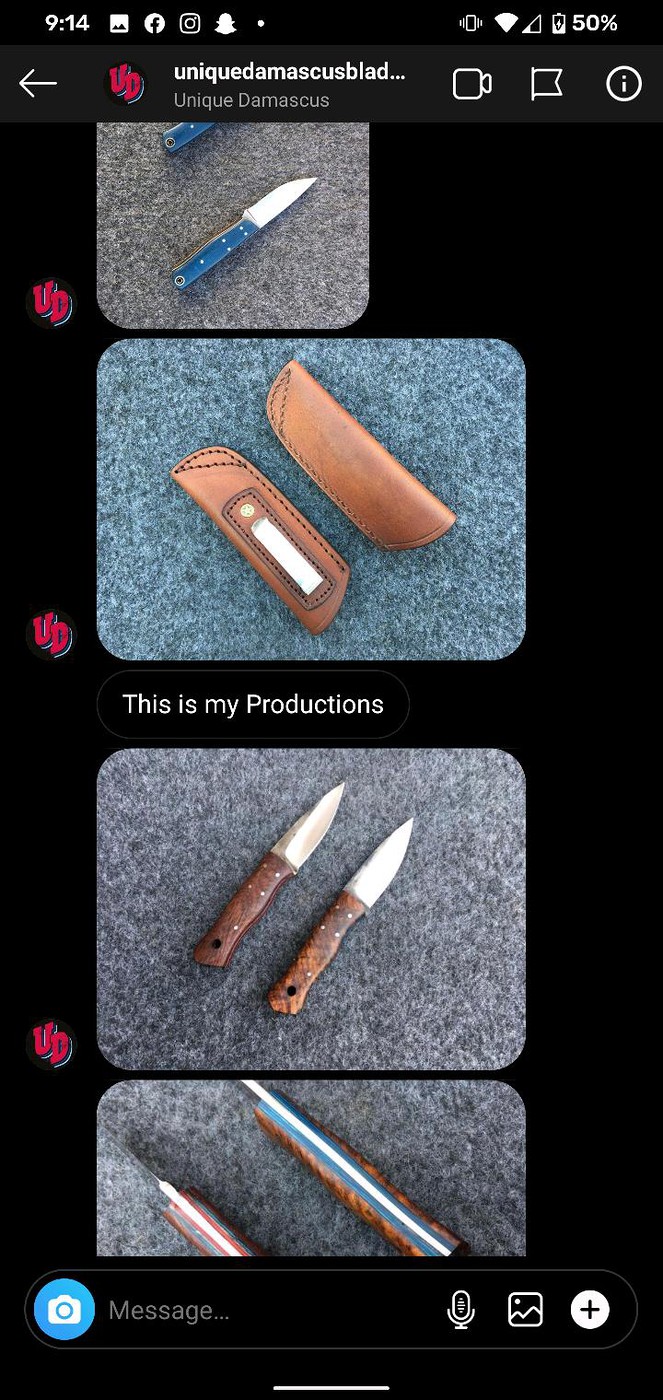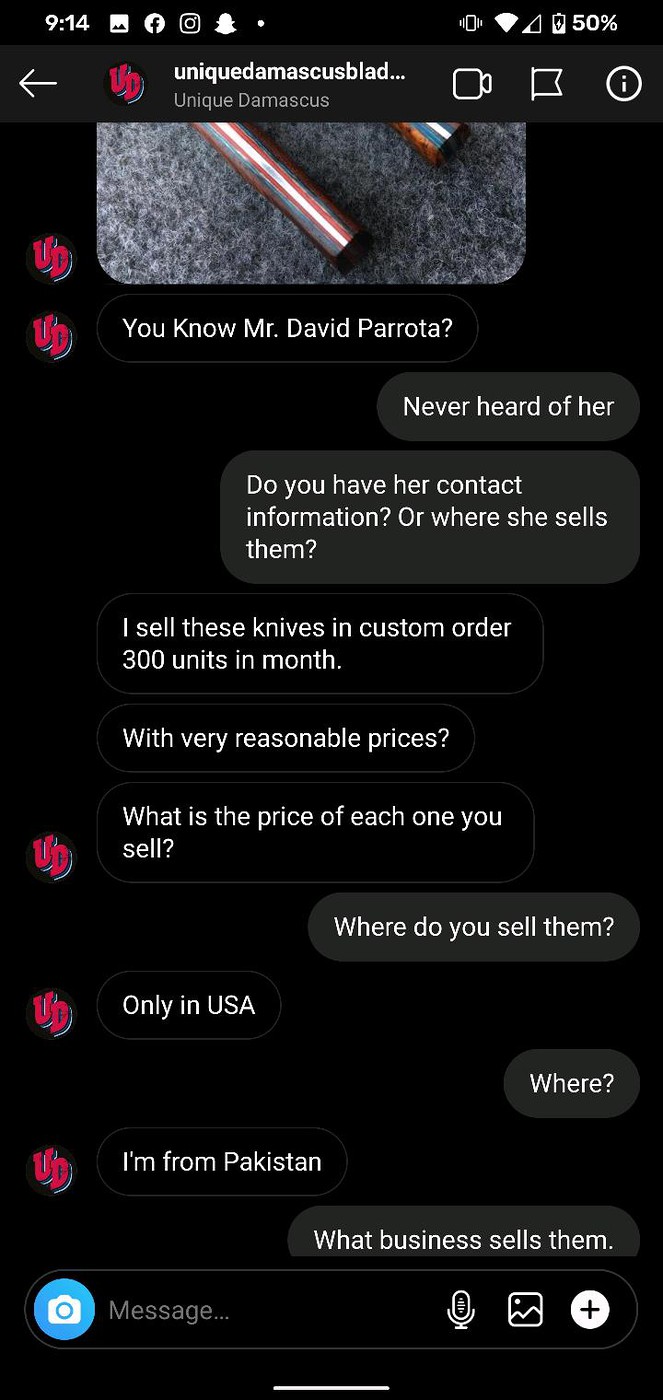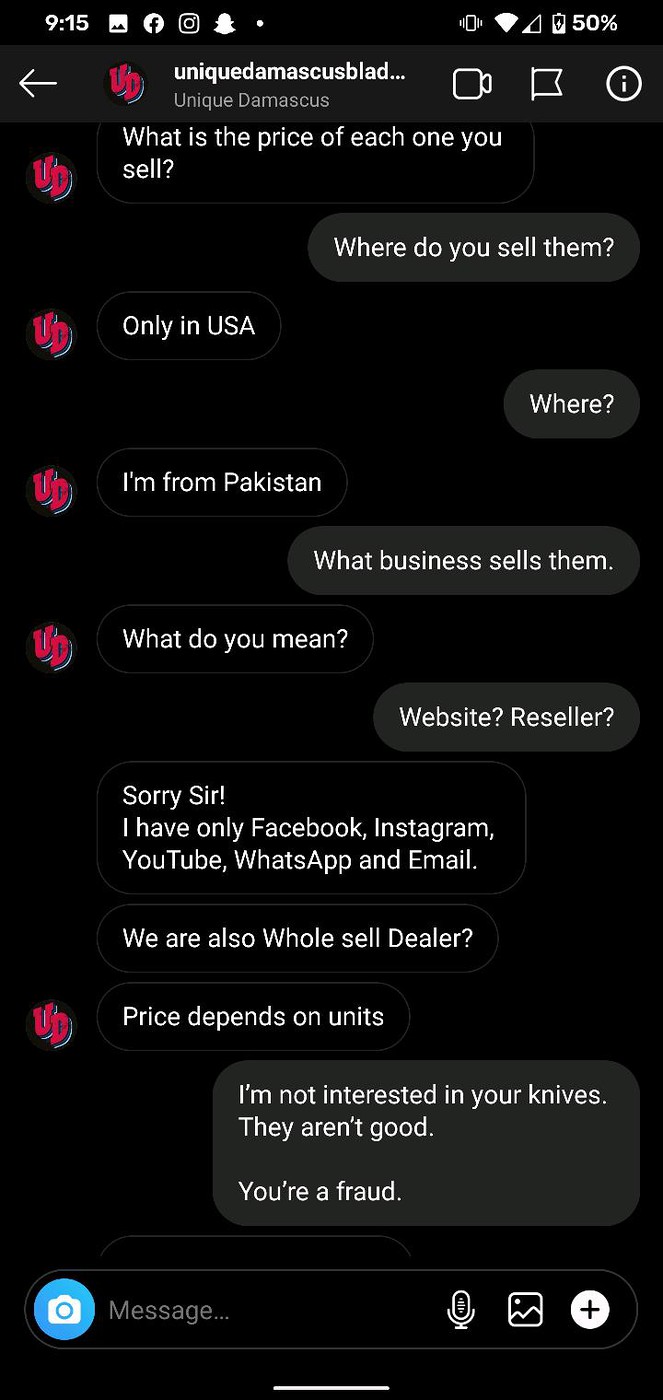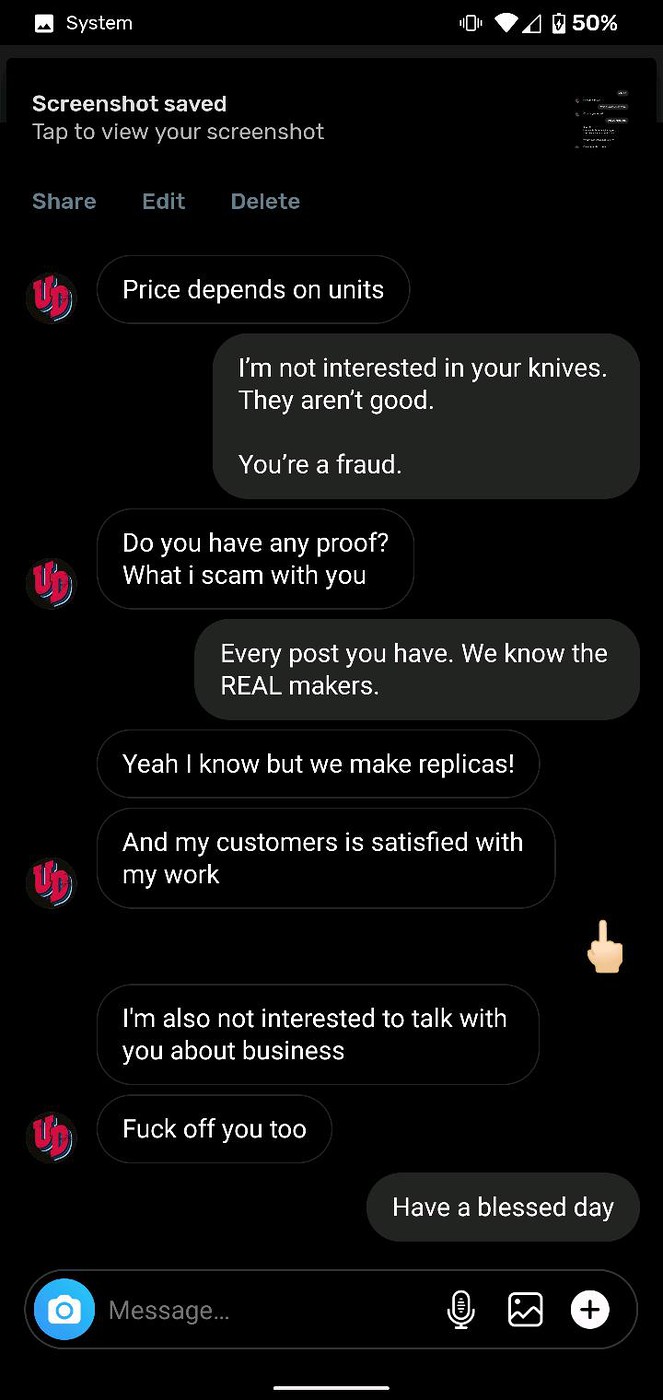 Please be careful with your purchases, and if you happen to find anyone selling these knives, please let me know.