GEC #89 stainless Fruit Knife, apples and oranges acrylic - SOLD (was $75) - Purchased new, and apart from me wiping it down for photos it remains new; unused, never carried. Some examples in this run have a proud tip and/or blade rap, but not this one. Nice walk and talk. Fit and finish is perfect except for a minor scuff on the pile-side bolster nearest the blade, as received from GEC; priced accordingly. Includes tube with GEC button.
PayPal only, "Goods and Services" only, US only (and no proxy shipping), no trades. I'm covering USPS shipping and PayPal fees. Questions welcome via PM or profile post.
The first "I'll take it" in this thread followed by a PM (or post on my profile, if you can't send PMs) gets dibs. (Questions, "I'll take it if," and the like aren't the same as claiming a knife.) If I haven't seen your PM/profile post within an hour, I'll assume you changed your mind and the knife will be available to others.
Buyer affirms they're legally permitted to own what they buy. I reserve the right to do business with whoever I choose. Thanks for looking!
I also have three discontinued modern folders for sale over in that section:
I've got three for sale today, with more pics after the initial descriptions. :) Zero Tolerance 0055BLK sprint - SOLD (was $145) - Discontinued sprint run, titanium handles, CPM-20CV steel (the non-sprint version used S35VN), nifty SLT flipper tab system that "hides" when the blade is open...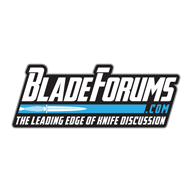 www.bladeforums.com
Last edited: