Not bad at all...
Very slightly rough around the edges, but what I expected for a Himalayan product and of no concern at all. It adds character IMO, and shows that it was made by a person, not a machine.
I cleaned up the hamon a little and polished out the blade a bit. I still need to work on the hamon a bit more, and the lighting sucked for the pictures below - but you get the idea of what it looks like.
Razor-sharp and nice balance with a 10 inch blade.
Here's a link in the Kailash sub-forum if anyone is interested in seeing some work-in-progress pics as this custom knife was being built:
Super-happy to see my customized Plain Jane Bowie is progressing nicely! Love this great bit of customer service, being able to see the blade in progress. :thumbsup: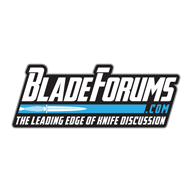 www.bladeforums.com
Last edited: