My wife requested that I make her a general use kitchen knife (since I haven't made anything for her in 2 years
). I've always been drawn to the traditional Japanese style kitchen knives, and they have always been my preferred blade designs when I get kitchen time; so after researching many different styles, I was inspired by a style called the Hakata Bocho, a regional general purpose kitchen knife. This was my first hidden tang knife that I have attempted.
Specs:
1/8" thick O-1 tool steel at 61 HRC
Full taper grind from the spine, with a right hand chisel grind
Hidden tang Mortise construction w/ stabilized and dyed buckeye scales,
burgundy linen bolsters, and canvas and paper Micarta liners. My wife chose
the handle materials, and I like the way they turned out
Here's some pics...
Flat side showing my maker's mark
Grind side of the knife with right hand chisel grind
The bottom of the handle shows that the liner is thinner on the bottom due to full taper grind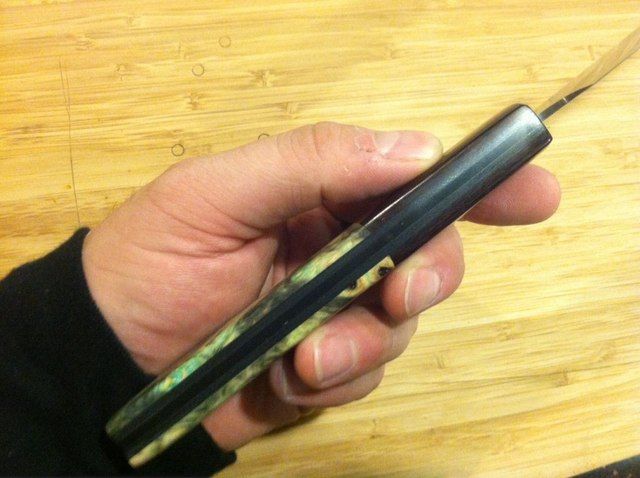 Spine shot shows that the liner is thicker on the spine side from the full taper grind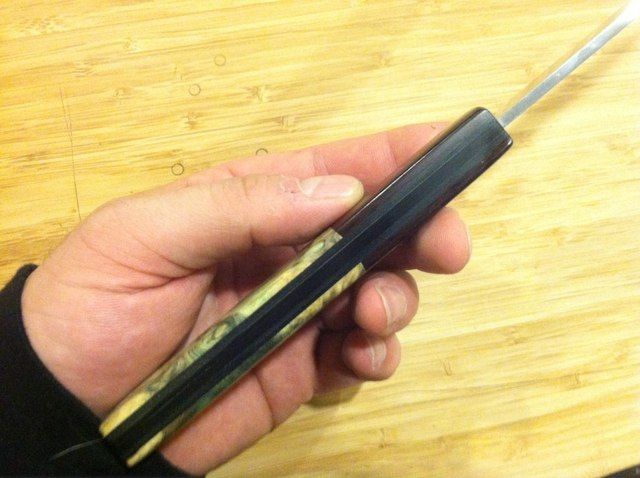 Detail of the handle material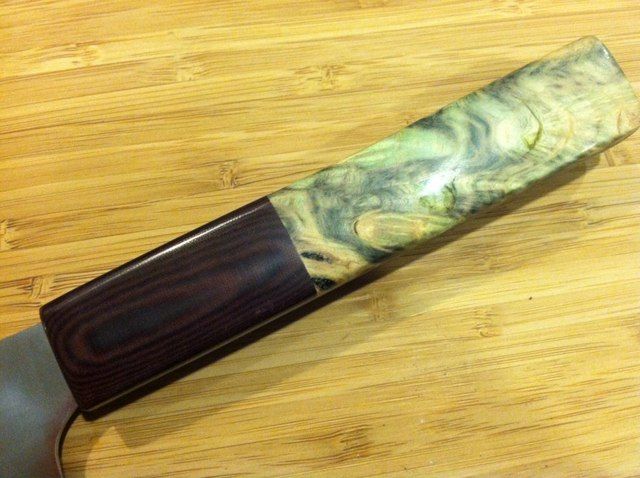 Any comments welcome... Thanks
Last edited: