Joined

Jan 1, 2020
Messages

889
After languishing in the US postal doldrums...the pj pocket carver has touched down in SC.
First impressions...the micarta is as smooth as a fresh pair of silk jammies. So smooth. Velvety. Delicious.
I introduced the pen blade to its 86 sheepsfoot step-brother with little to no sass or bullying detected.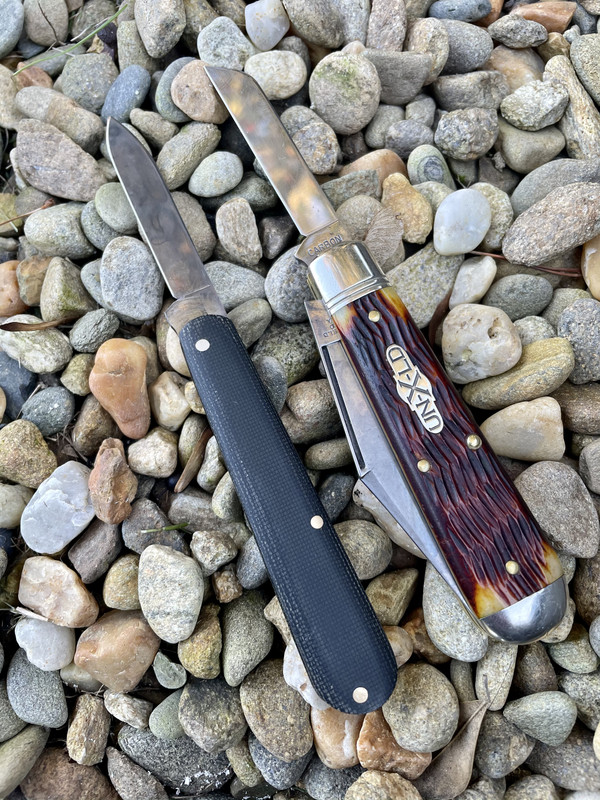 Introductions must be made with the locals. Rocket Man decided that the PJ PC was of no use to him. He snorted and stated under his breath "at least it's not a Spey".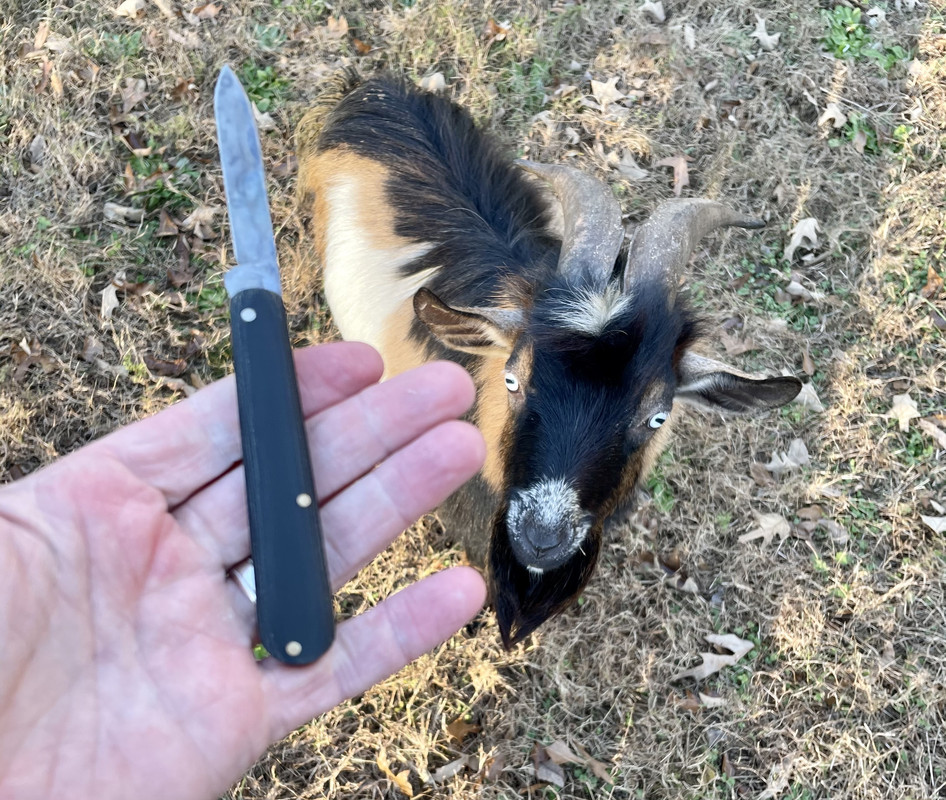 Bugsy Boy, no horns, but big personality, insulted the diminutive pen blade, but took it back when I threatened a Cheerios shortage.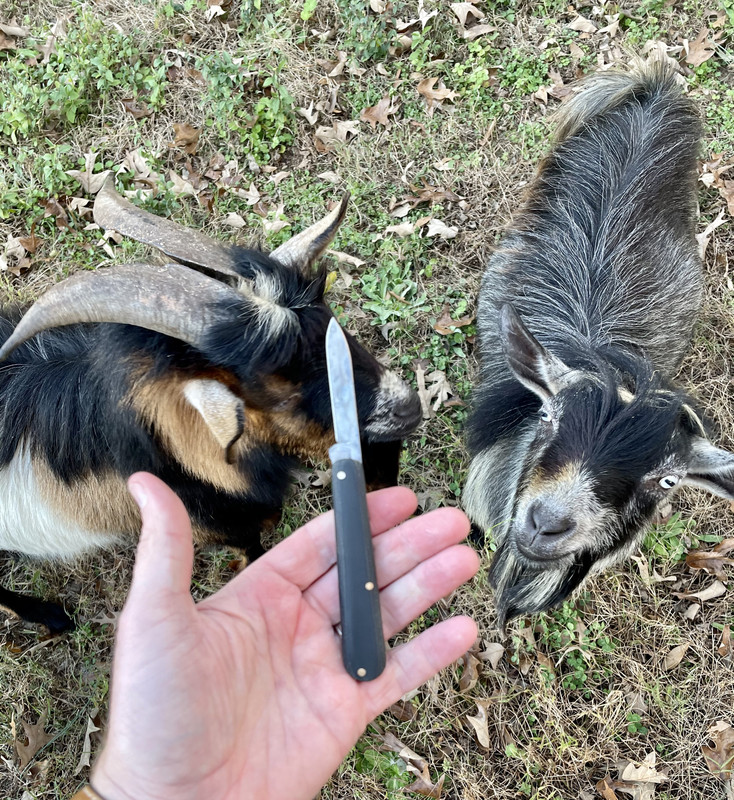 Even the terrible and dangerous Doodle Hound (George) was interested in a sniff.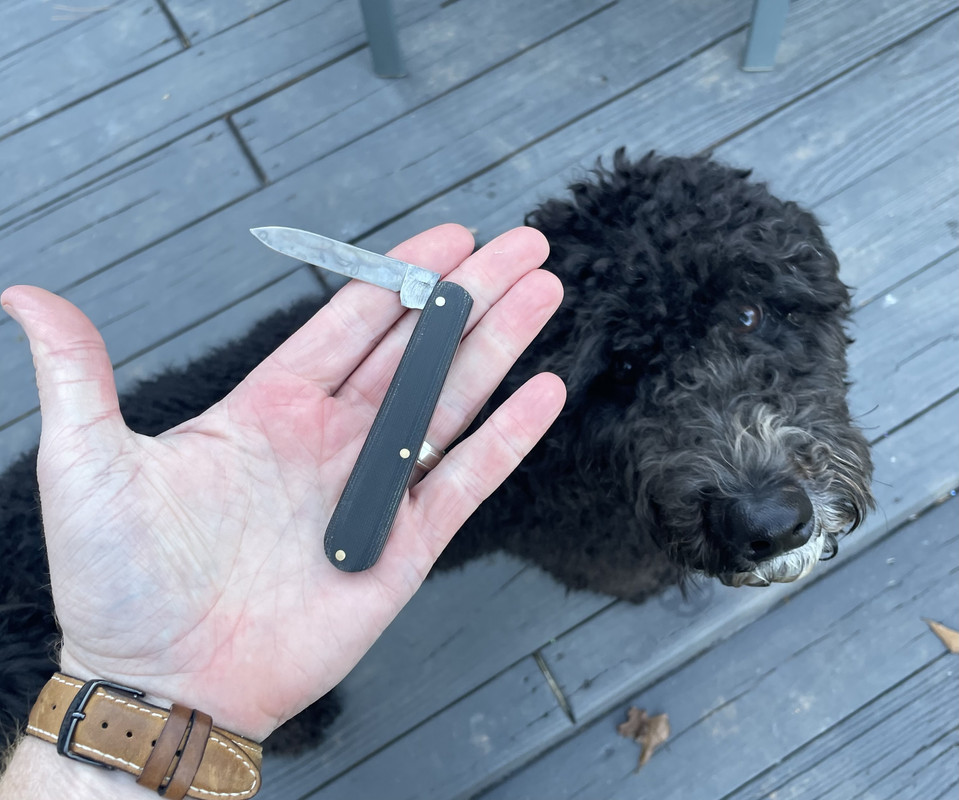 I'm looking forward to giving it a go!