So this'll be the first time I've done the whole project, including the Kydex bending...
More utilitarian than fancy.
The RAT-9 belongs to a Deputy who will be using it for "Pot Chopping," along with other stuff.
Here it is; hot out of the press:
Next is to sew up a pouch for it...
Cut and fold the Cordura for double-thickness, mark for sewing the corners:
Corners sewn:
Pouch sewn:
Trimmed to final shape:
Edging tape is folded and sewn on. I've found an empty mink oil tub, with a slot cut in the side
works nicely as an edging dispenser of sorts: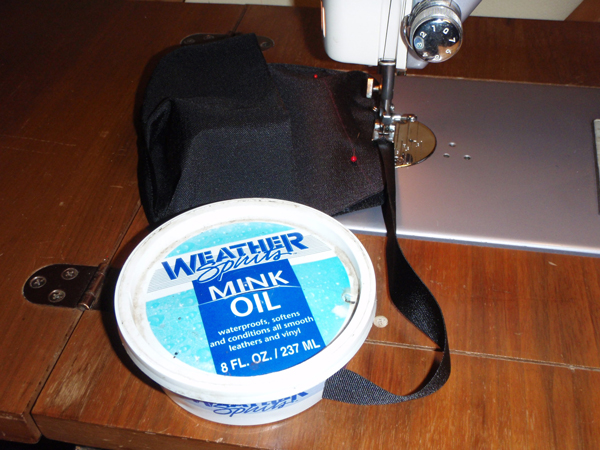 Finished pouch, and the Kydex marked for cutting:
Next cutting and sanding the Kydex, and final assembly…
Need to sort out attachment points, as I think he wants it behind a drop-holser...
More later.