Blue handle scales with a black DLC-coated blade is at the top of my list for favorite folder color schemes. I thought I'd share my Cold Steel assemblage.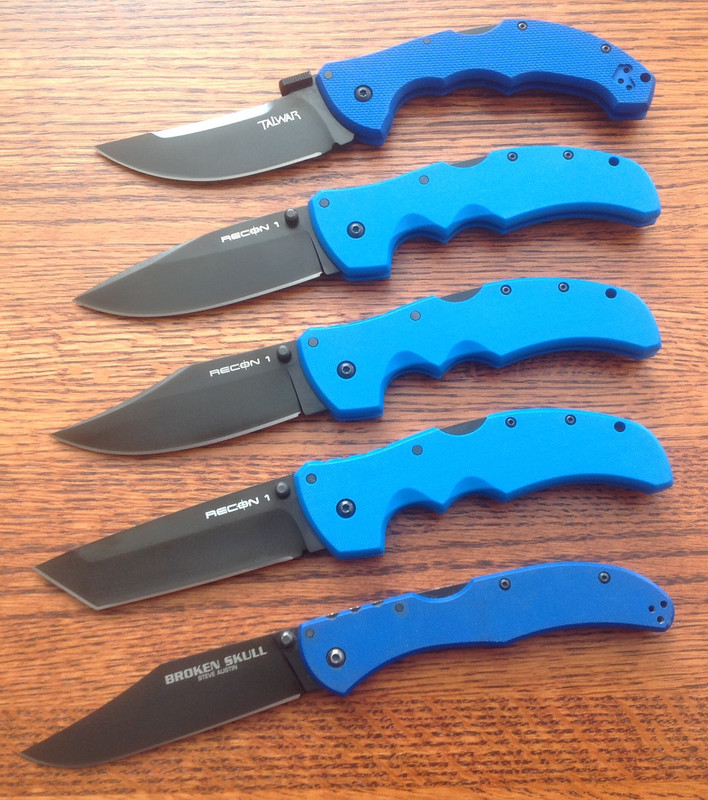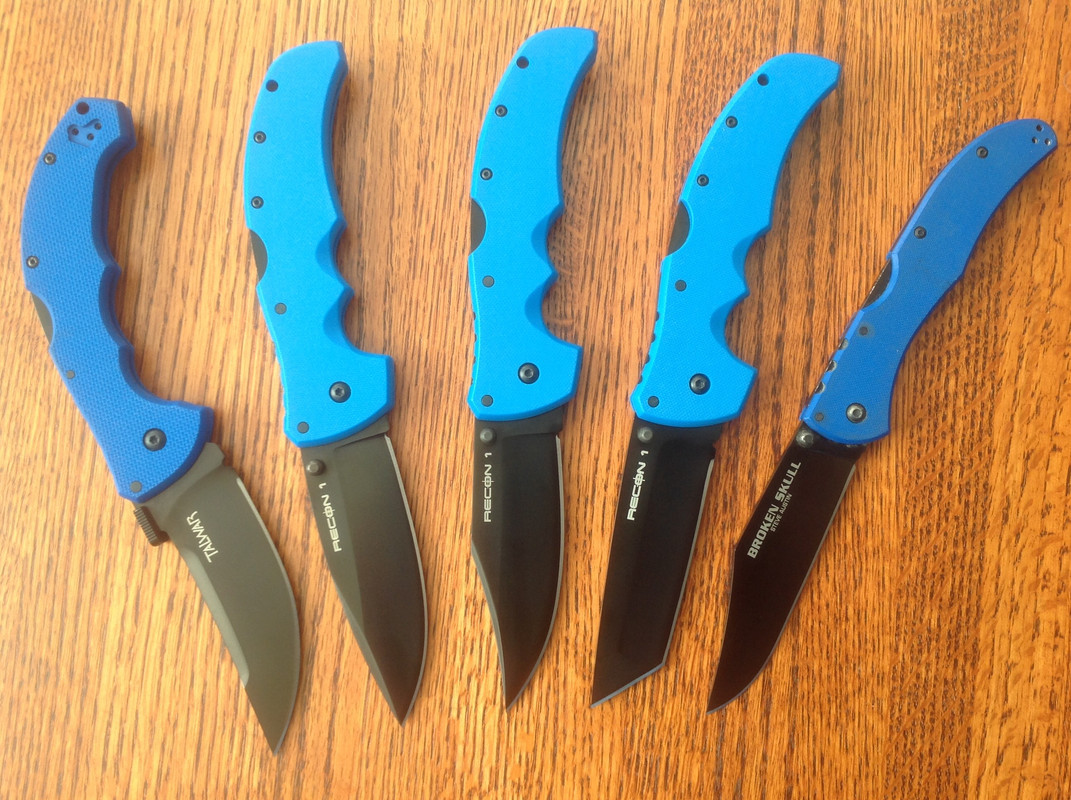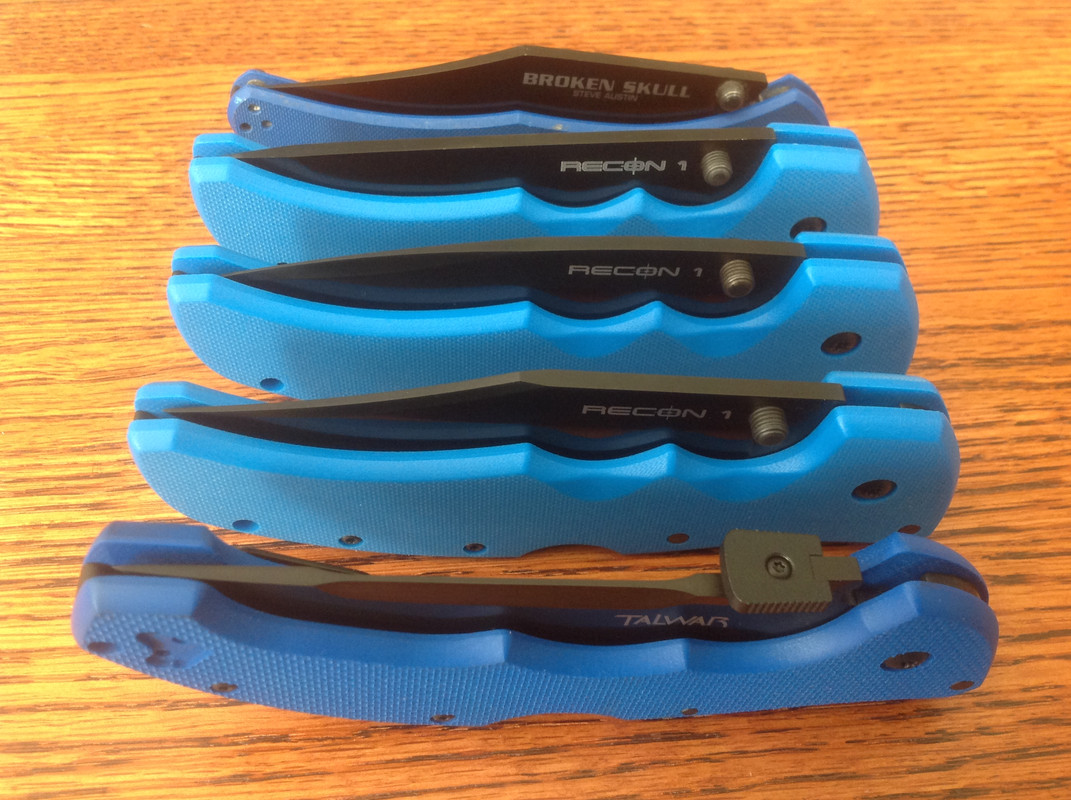 Unfortunately, only the Broken Skull is original to Cold Steel. The Talwar is a combination of two other Talwars. I constructed the Recon 1s over the holidays after receiving the aftermarket scales for Christmas. I was leery of the Chinese scales, thinking that they would be made poorly and therefore might not work properly (though I had seen
jux t
's pictures of his and they looked great!). But I must say that they are every bit the equal of the originals, with excellent construction quality and perfect tolerances.
I'm really looking forward to carrying my new Recon 1s. I wish Cold Steel and other manufacturers would offer more models in black and blue.
-Steve
P.S. - I broke three handheld T6 Torx drivers (one Chinese, one Taiwanese, and even my long-trusted American model) trying to remove a single screw from one of my Recon 1 handles. The thread locker Cold Steel uses can be problematic if too much has been applied. If you choose to take apart one of your knives, I recommend using quality Torx bits in a high-torque reversible hand drill, just in case you have one of those troublesome screws.