Specializing in The Buck 110
Moderator
Joined

Aug 31, 2010
Messages

1,627
Last summer we were out on the ATV in the middle of nowhere when we found a old road that had 50 year old trees or older growing in the middle of it. We decided to walk it. As I mumbled I wouldn't be surprised if Model Ts drive. A few minutes in I saw a piece of rubber on the forest floor that looked like a dirtbike tire at first. I said to my girlfriend...hmmm maybe this is a model T tire piece. She giggled and said look over there.
Well what do you know! There was a Ford Model T chassis and drivetrain hidden in the woodwork ahead. It looked like it had been there for several decades. Shrapnel evidence at the transmission pan later proved the stator exploding as the trucks cause of death.
We decided there was some good junk there worth retrieving, so my string friend and I went back the next day with my ATV, a cordless zip disc and a utility trailer to grab whatever we could fit.
This included the leaf springs, the engine/trans minus the cylinder head, a couple of wooden spoked wheels, and even a nice chunck of oak in one of the corners of the chassis ( factory frame reinforcement )
Upon disassembly of the leaf spring packs, I noticed an embossing on them: " Ford " pretty cool I thought. There was plans then to save the logo on a project, but I was not yet sure it's design.
Last week I was, and made the design come true with what I think are great results.
I first had to straighten and anneal the spring in my forge without damaging the embossing. Then the edges were CNC squared, and faced to thickness. I drew an oversize scale and used a test piece of Lexan to superimpose the script in the ideal location for a 110 scale.
The reverse side was made with the ( milled 100 years ago ) piece of oak recovered from the chassis.
I'll post a link to the YouTube video and some pictures shortly!
Transverse Leaf spring
Straightened ( somehow to within .025" without damaging the embossing ) and sawn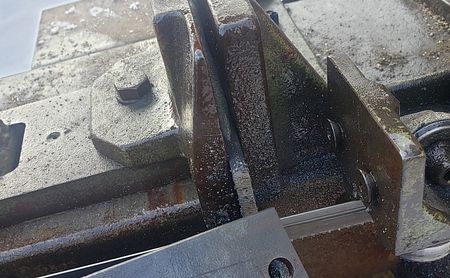 Edges faced for clamping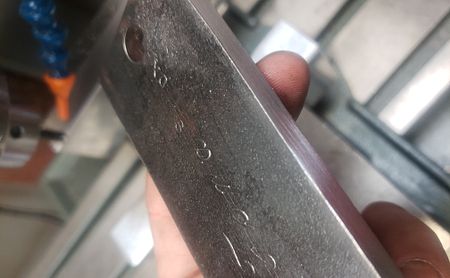 Facing program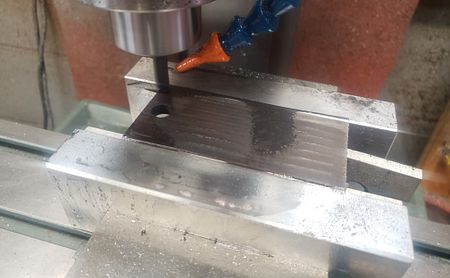 At Thickness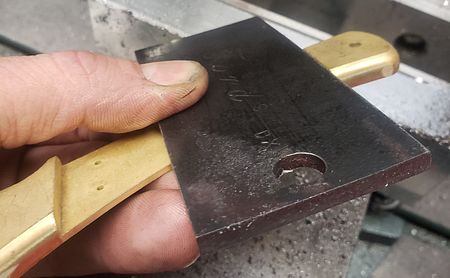 Test piece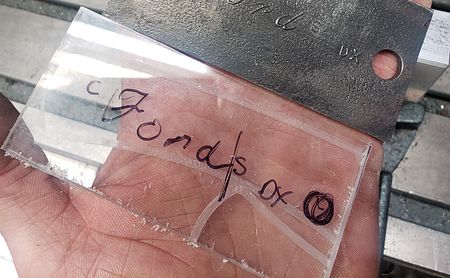 Rough shape program. I left it a bit big to give room to hand fit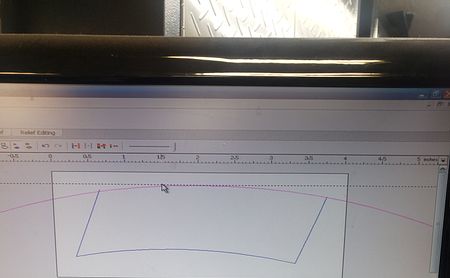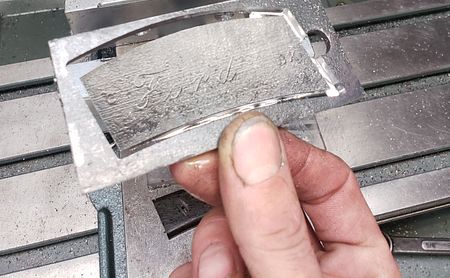 Shown with The Chassis Oak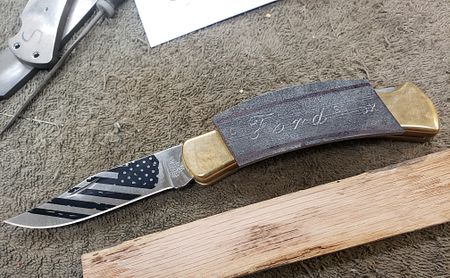 Last edited: