I went car camping this weekend with my wife and older daughter this weekend at North Lake in the Catskills. This was the first time camping for both of them and I have to say, they both did great and loved every minute of it.
We did a short hike up to Kaaterskill Falls before we got to the campsite.
Here's my daughter starting a fire. Tools of choice: a firesteel and a Fiddleback Nessmuk (Ironwood handle). The look just screams, Dad's letting me play with a knife...and fire? At the same time?
We went hiking up through Mary's Glen up to North Point. This was a neat little overhang along the way with trickles of water running over its entire length.
We got to North Point, and here was the view of North and South Lakes (where the hike started), the Catskill Escarpment, and the Hudson valley way below...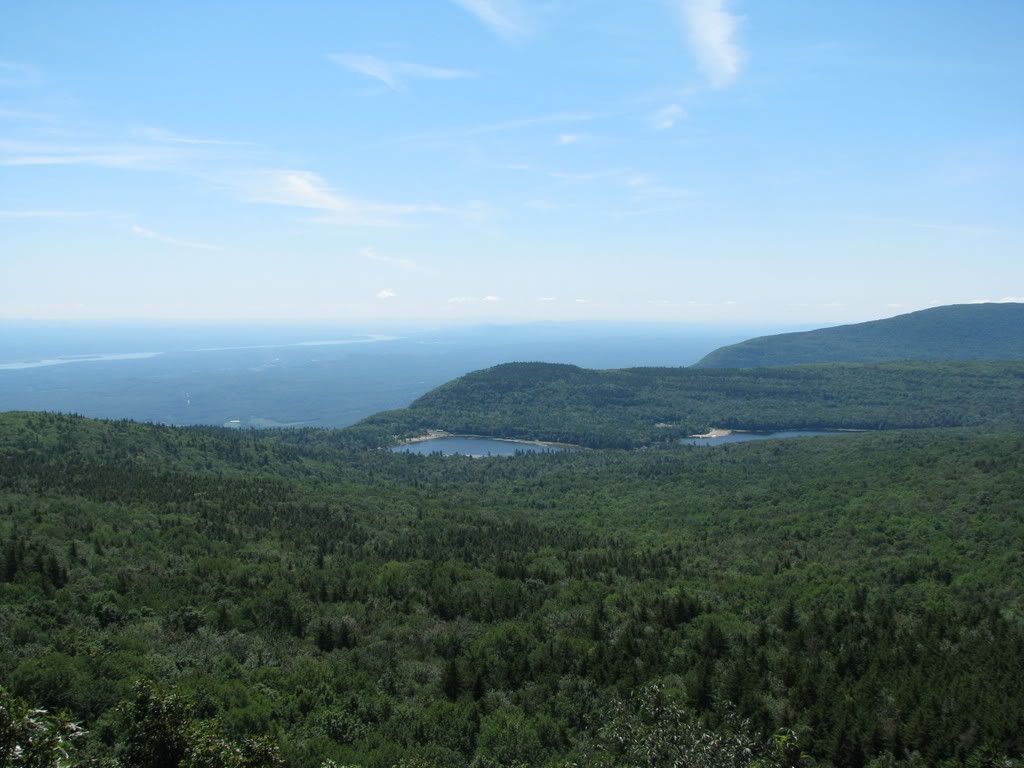 Munchkin on top of the world
We hiked down along the Escarpment back to North Lake. Here's the view from Newman's Ledge, facing north
And facing east
My wife prevented me from taking gratuitous photos of the Fiddleback, but it was used quite alot during the trip, including some abuse from my wife. We forgot to bring a can opener to open our baked beans, so she improvised with a blade on a cheap crappy multitool we had, and when she had the lid cut half way around, pried it back with the Nessmuk. Worked great, no damage, just some spotty patina from the incident.
Most embarrasing moment of the trip: getting busted for peeing in the woods in the middle of the night by a park ranger. Apparently this can be considered indecent exposure, but I talked my way out of it, as well as you can, being half asleep and caught in a compromising situation.