Joined

Sep 15, 2013
Messages

5,648
Again we see appearance in Hollywood movies of Cold Steel products. I think that, together with Spyderco, this might be the brand with more relevance and roles in action/war/etc. movies all over the world.
This time I spotted what is undoubtedly a Tanto from CS (I bet a master Tanto?) in the new Ghost In The Shell film, where Scarlett Johansson picks it as her knife of choice.
Another tanto appears further in the film, very briefly and quick but I'm sure it was a Kobun
And in the great, exceptionally made John Wick 2 I was expecting to see again John's automatic (a Microtech OTF)
but two great surprises were the Counter Tac I, carried by an assassin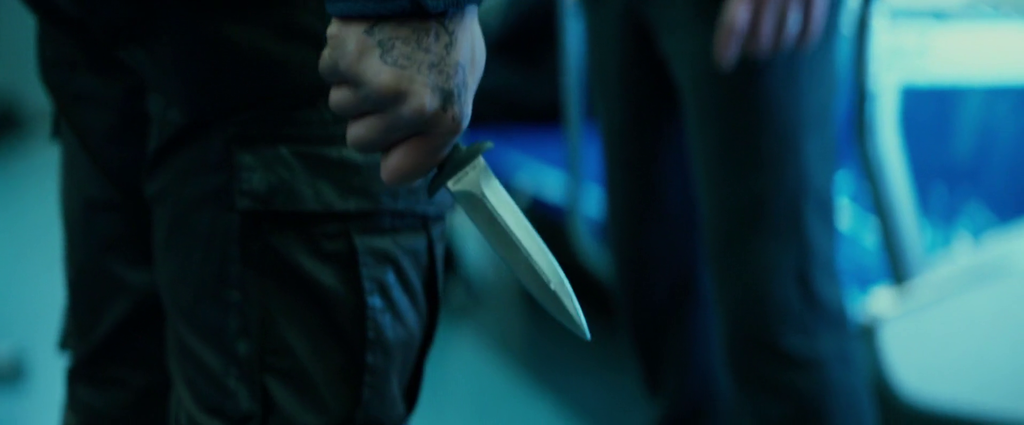 and the Safe Maker Push Dagger that this chick chooses as her weapon for CQC situations.
Love to see my favorite brand in films, it's
knife nut kind of fun