So I finally got up the nerve to customize one of my knives. I bought some black and red layerd G-10 from knifekits.com, and borrowed an ass-load of tools.
Hers the knife before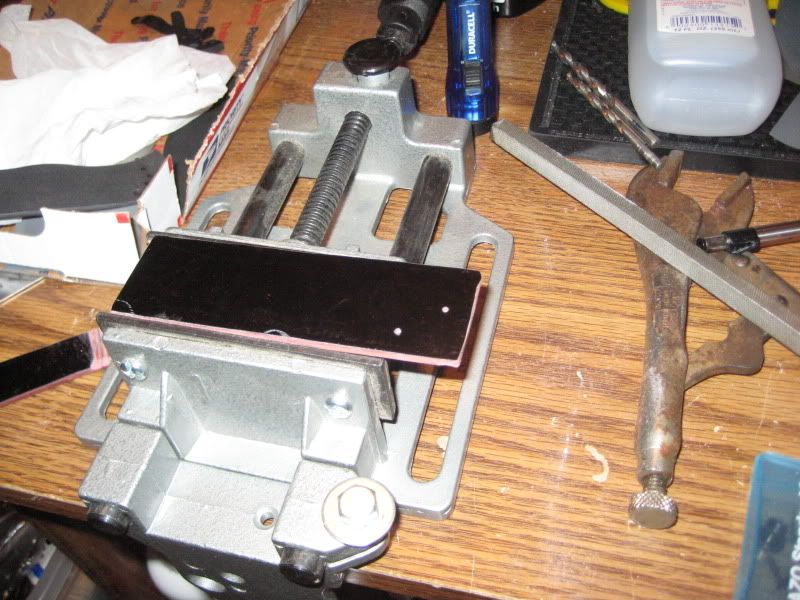 I sanded the blade with 600grit paper, I'll finish polishing it when I'm done with the scales.
Scales are almost done, just have to round the edges
thanx for looking