With the recent influx of threads regarding how to carry the esee-6, I figured I should post how I have begun to carry my 6.
I use a baldric rig to carry the 6 on my left side.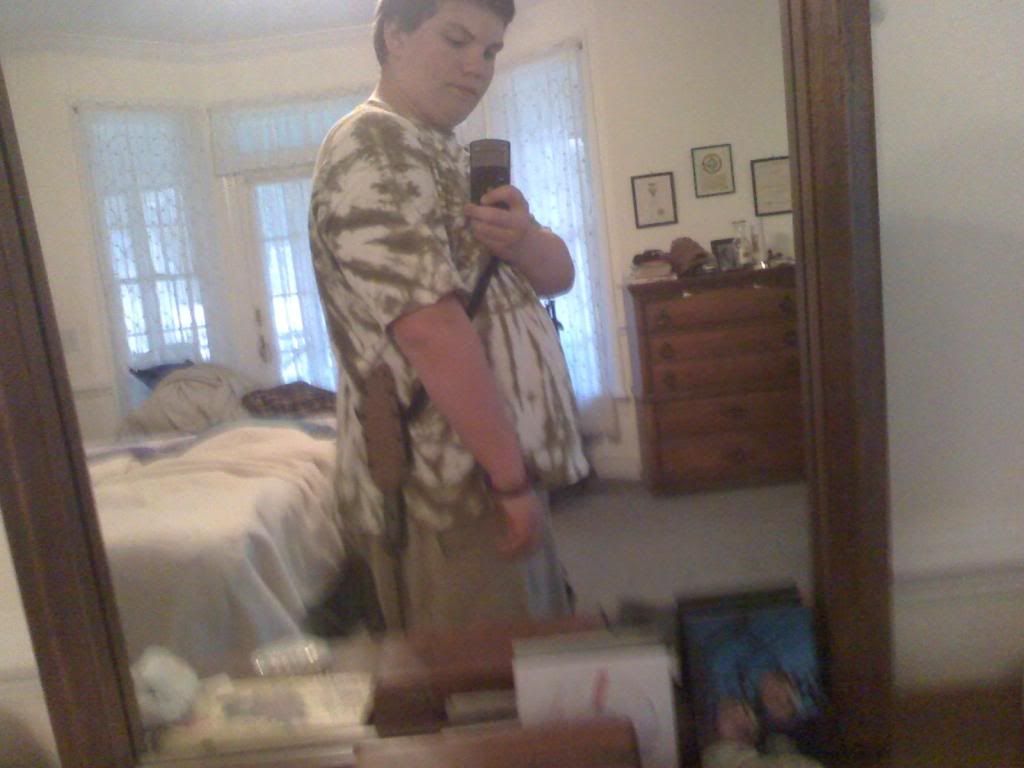 As you can see, it is very low profile, and if you pull the strap tighter, you could even edc a 6 without it being noticed.
Throw a coat over it, and it dissapears.
Here is what I used to make my baldric. It was originally purchased to make a gun sling, but I never used it.
http://www.amazon.com/Op-Lashing-Strap-Hd-Ft/dp/B001AO2MYM/ref=sr_1_3?ie=UTF8&s=sporting-goods&qid=1280523658&sr=1-3
I purchased mine at walmart, for $1.88. Works great, with the MOLLE clips.
Hope this helps a few people in carrying their 6 or other large knife.
BTW- Some people will say why not just carry it on your belt? well because I already carry a koster bushcrafter on my belt, and I do not like alot of weight on my belt, trying to pull my pants down.