Baryonyx walkeri
Dealer / Materials Provider
Joined

Mar 8, 2008
Messages

25,141
The other day I snagged myself one of the new CS Two-handed Panga machetes and did a little standard modifying to it to get it just the way I wanted it. Last Tuesday provided the perfect opportunity (especially since it's raining here today) to try it out on a fatwood hunting expedition--I was almost out and needed more for making fatwood soap!
To get out to the woods I have to cross a large hayfield. The hay had already been cut and baled so it was easy trekking until I got to the edge of the field and the swath where the electric towers ran. There I ran into a dense growth of tall grass over soggy terrain (it was growing right over where a small stream runs) that was obscuring my path--if I walked through it not only would I probably get tangled and fall flat on my face, but I'd be falling flat on my face in mud, getting my shoes wet, and probably ending up covered in ticks. Let's see what the partial back edge of my new toy thought about that!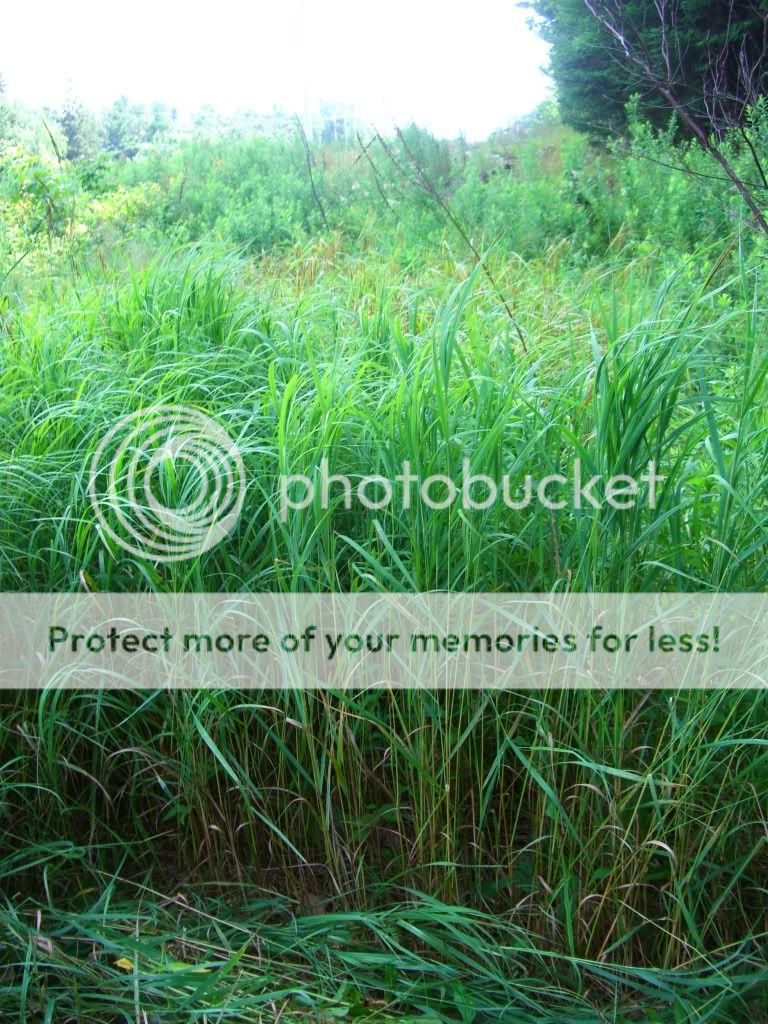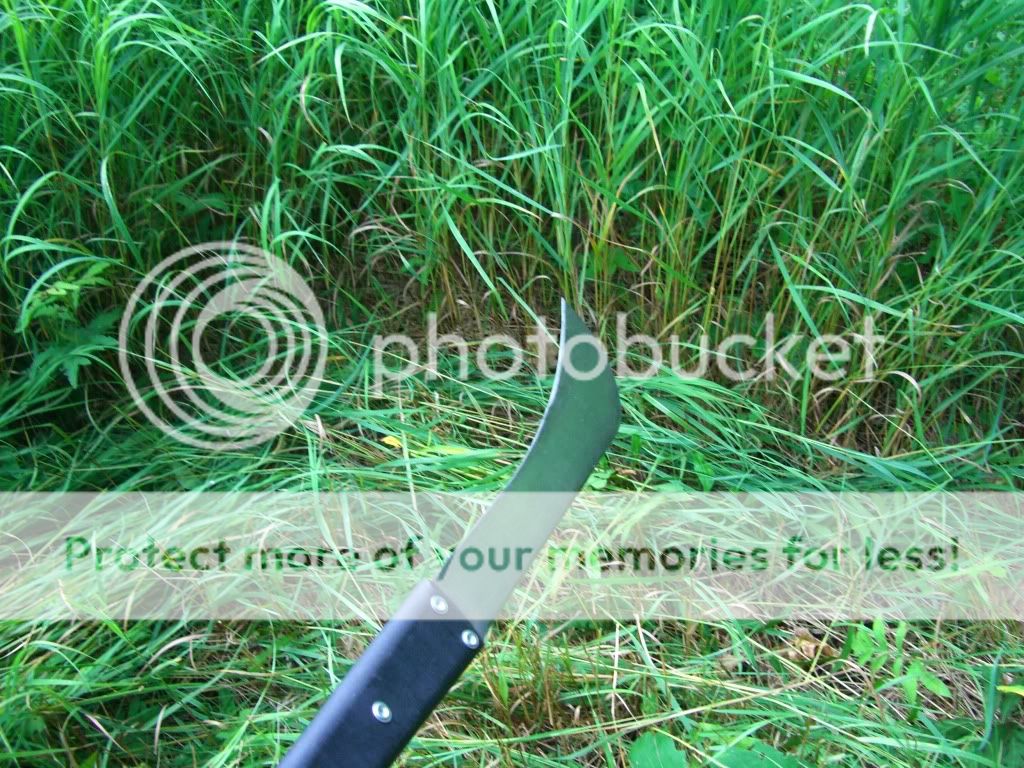 The view from the other side:
Now that I had made it to the woods it was time for some pics!
Note that unlike in the official product images the machete doesn't have the handle grooving you can see here:
Continued...