This new "Frontier" line is insane. This style speaks to me more than any other, and this last set from Allen has to be my favorite of all.
My latest. This is the larger - and at this point unnamed - "Frontier" model. I have a real weakness for the osage on blue, and these show why. This knife has an incredible feel to it for a large blade. I was lucky to find that the sheath Rick (RLO Leather) made for my Bison works well for now, until I can get him to make something especially for this one. But for now, my favorite sheath with what has to be one of my favorite knives.
Can you say blue? And this particular osage has some of the best chatoyancy I've seen in this wood. It ripples in the light.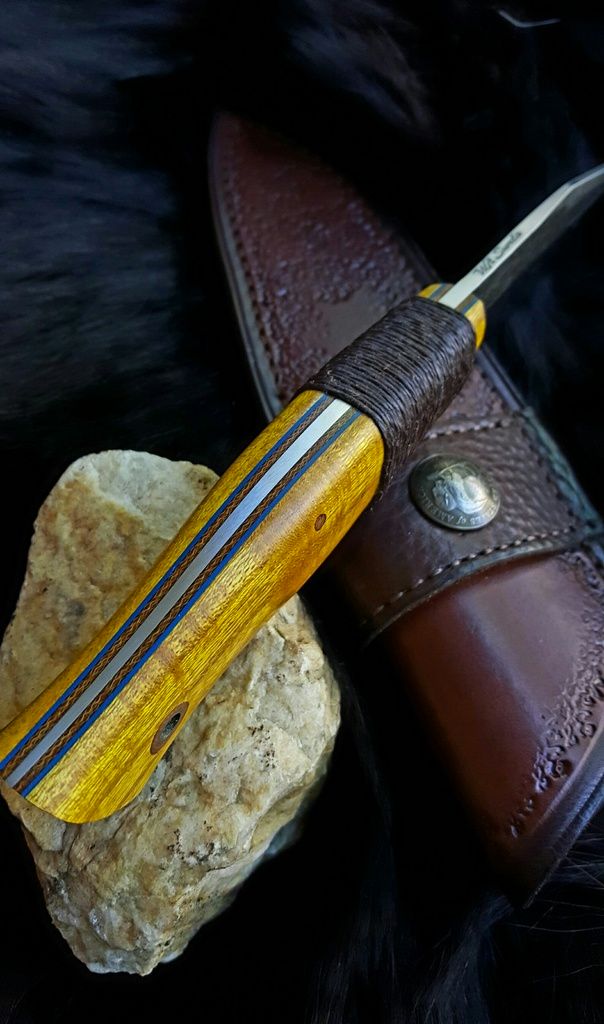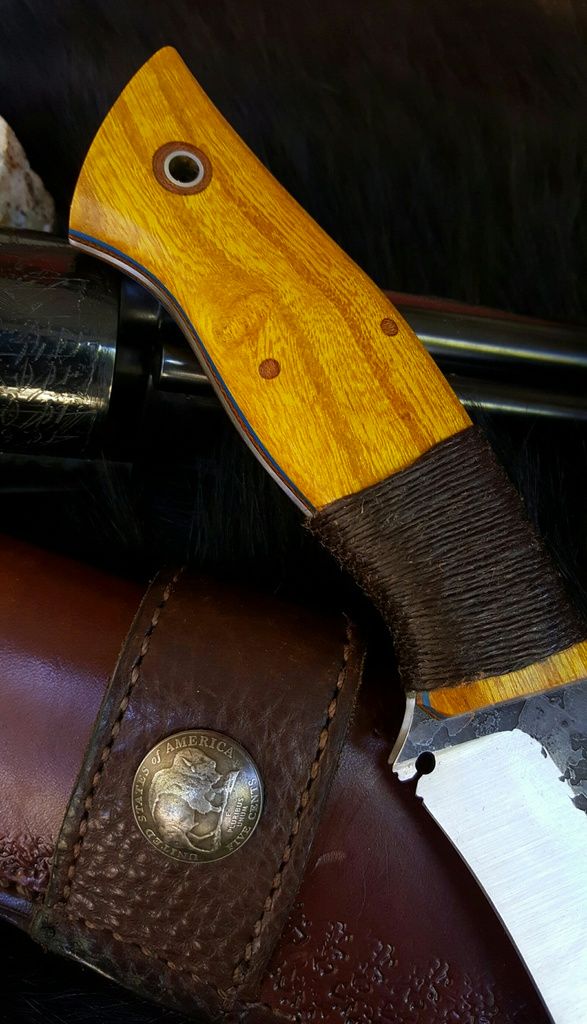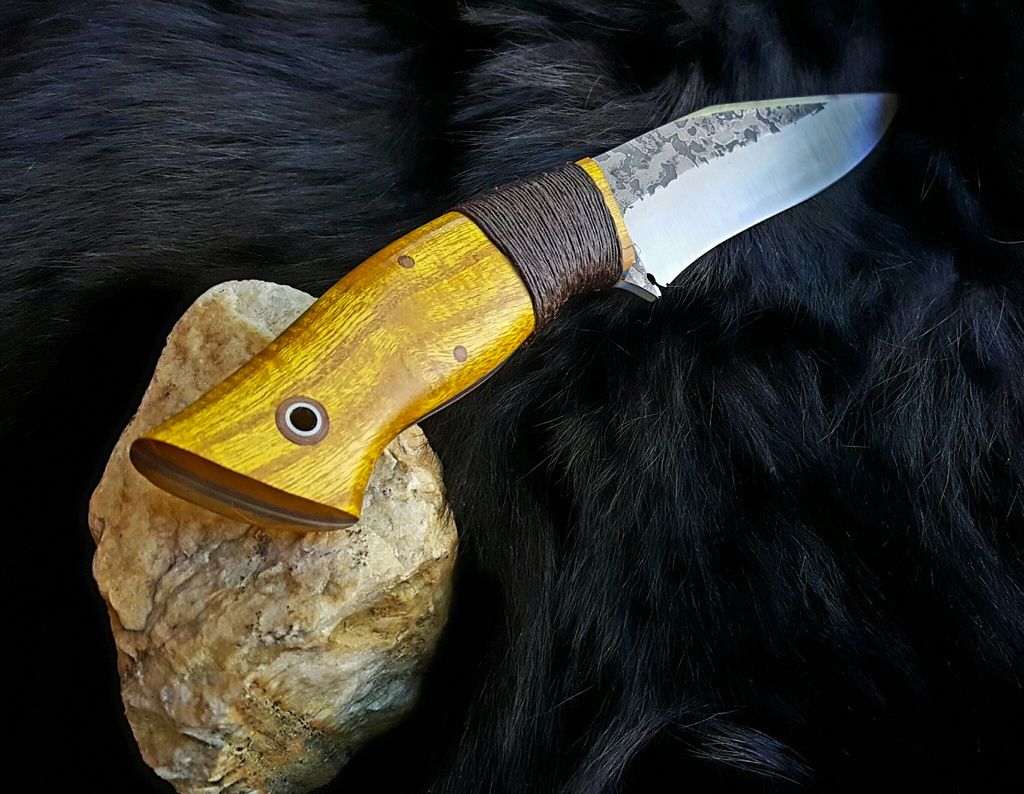 The whole batch. I really can't decide which one to carry. If I'm on the farm, it's one of the top two. If I'm in town, I opt for the bottom one.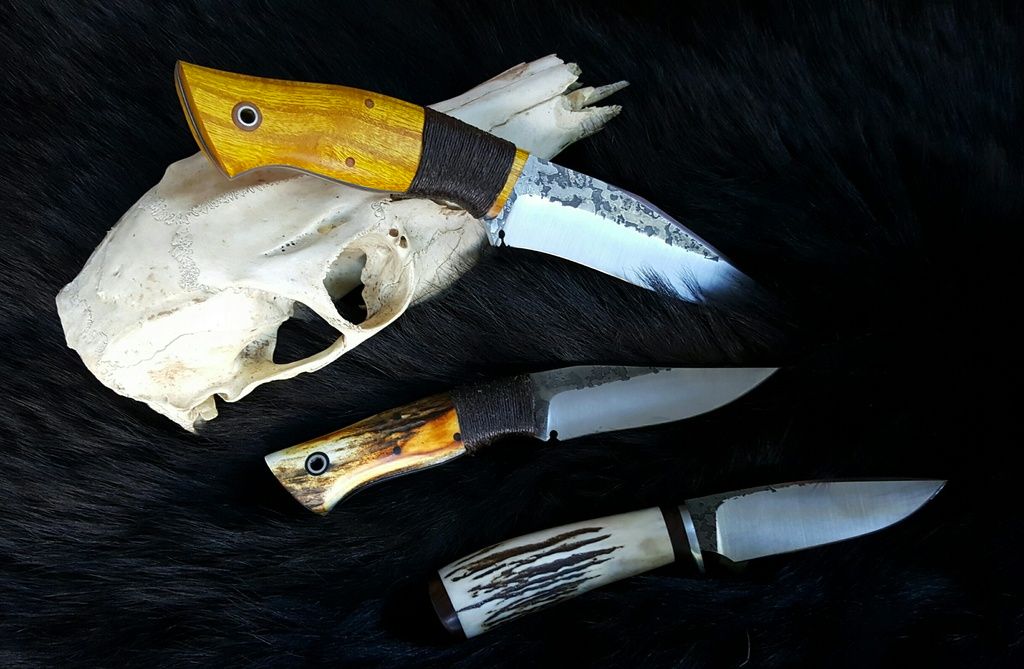 Last edited by a moderator: