Set out a handful of bush hooks Wednesday night along the river where we have a camp, using natural bait (crawfish picked out of the mud), the inside of 550 cord for line, and hooks from my psk. Thursday morning, had these three waiting for me.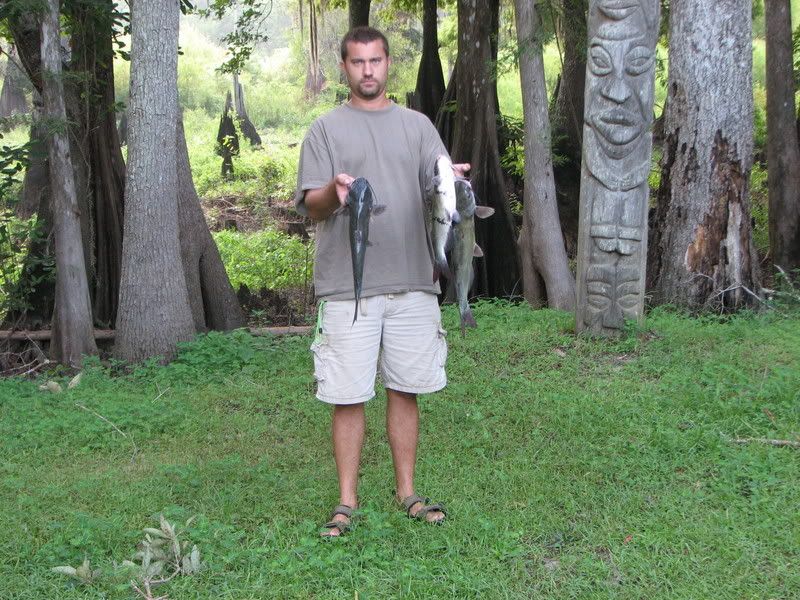 Friday, we took the boat out to the bay. While snorkeling, I shot a few mullet with the poke pole, and dove up a pile of scallops.
Friday night, we waded around the edge of the bay and picked up a dozen blue crabs.
Saturday, we cooked it all up, along with some shrimp, and veggies from the garden. Good time, good grub. I really like this Spyderco Salt I. Kept it clipped to me the entire time. Used it and my Leatherman to the skin and fillet the catfish. Scaled and filleted the mullet, and cleaned the crabs with it. The next most used thing was my Apex headlamp. The flood was perfect for setting hooks in the dark, while the spotlight was plenty bright for finding the crabs in the dark.