Hunting with my brother in November we came across this growth on the end of a branch of a pine tree. Neither of us had ever seen a conglomeration like this before, and now that I remember to post it I wonder if anybody else has seen one of these. We plan on going out to collect and dissect it this year, and to see if anything else like it is out there (possible standing fatwood??). I assume it is related to a disease/insect/ fungal infection (rest of the tree looked healthy).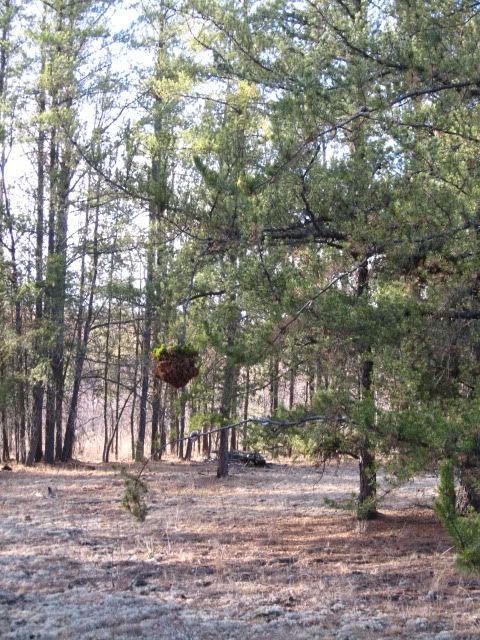 Underside:
So that there is some WSS content- if we could not have started the fire, how could we survive drinking cold cider????
Actually the first time using these cups directly on the fire and with the v-frame fire as we decided to try new techniques.