I got my hands on a Tom Krein TK9 and went on my first small woodsy hike in 6 months.
Good GOD! How I've missed hiking, and walking too.
So here's the Krein TK9, ~11 ounces without sheath. A2 steel at Rc 58.
I even spoke with Tom Krein and I still don't understand the differences tween A2 and D2 ....sigh
It felt light in the hand for the size. Finely balanced. Nice flat high grind. Gotta love it when a maker makes a great slicer
I just had to throw my new Glycine in the pic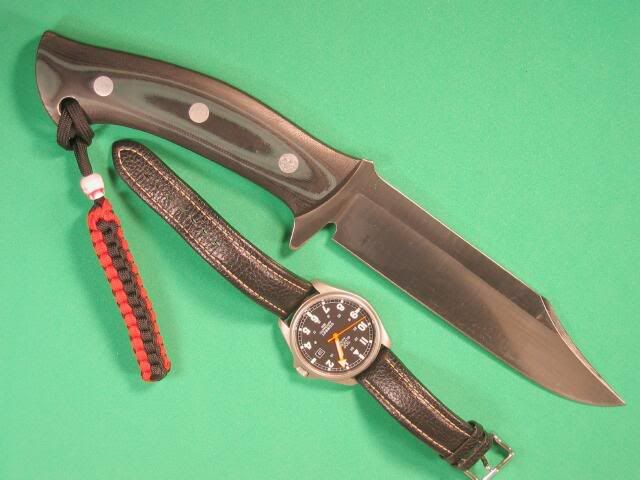 It's a lot bigger than I usually carry but the slim profile and high riding sheath made it a pleasure to carry. I can hear the wisecracks about "slim profile"; GUYS!!
I meant the knife not me
SHEESH!!!
Smooth draw. I prefer blade forward strong side carry. Smooth, Quick deploy!
I chopped into some wood and it was impressive with the edge retention. No rolled edge, still sharp after whacking away.... hahahaha
After choppin, I lopped thru this in one stroke
Then whittled a bit to a point
Here's the old boy, tickled pink to be out in the woods.
Tom