Recently i bought these 2 Cold Steel Heavy Duty machetes as modding projects.
One of them now looks a bit like a slender barong with a swedge (maybe this will be sharpened later on, don't know yet)
The contoured & resurfaced polypropylene handle has a bit of a negative angle to the blade which so far seems to work well, but i haven't chopped wood with it yet.
The convex edge measures around 30 degrees inclusive and is armhair shaving sharp.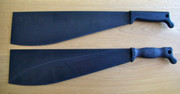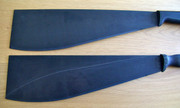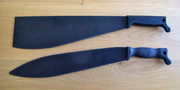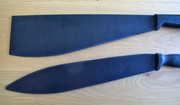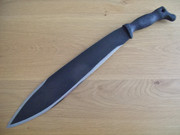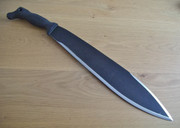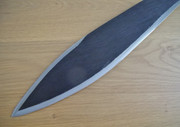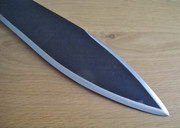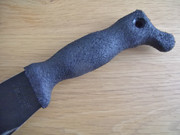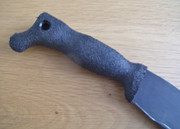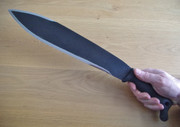 Last edited: