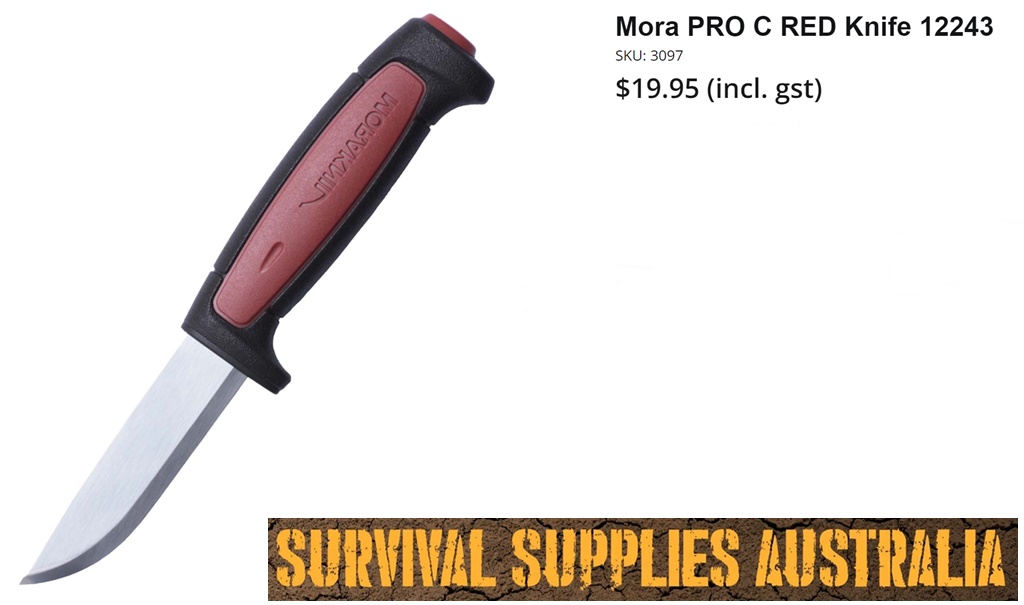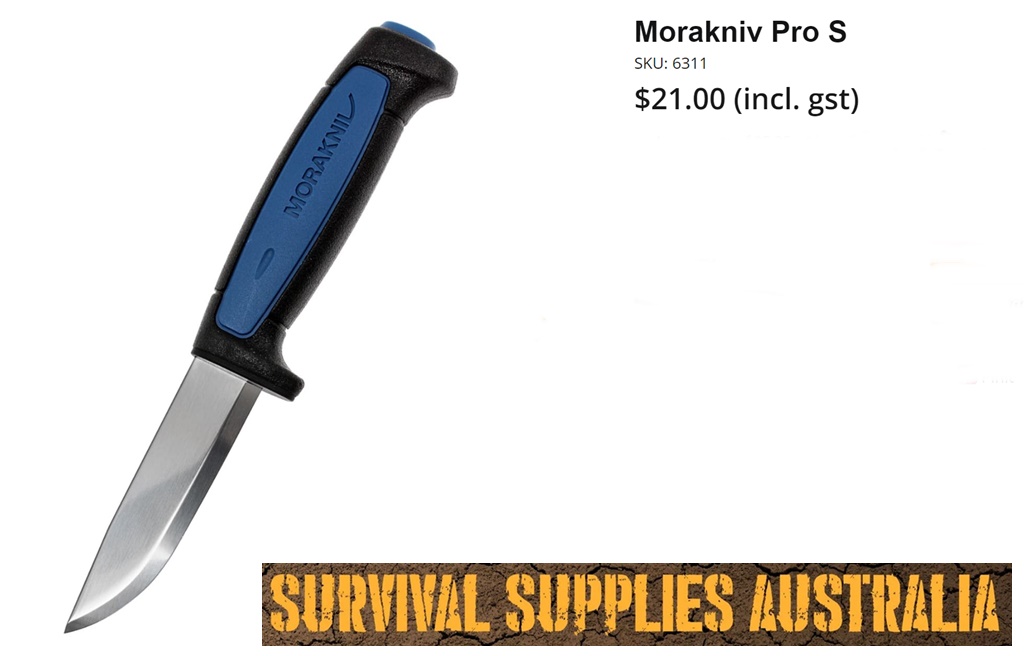 Yes , that's right !
Another head to head edge retention test , Stainless VS Carbon .
This time it's Mora . The Pro C VS the Pro S .
If you look at the prices and you live in Australia , those prices are rather good for the Pro C & Pro S .
I don't normally mention Retailers , but SSA seems to be sensibly priced and orders over $75 bananas attract free shipping ! So if you live Down Under and your in the market for a sharpened piece of steel ? ( It's worth a look )
( I purchased these knives + one other for that coveted free shipping ! )
Pro C ... Nothing to complain about after an initial check
Pro S ... Edge had a bur . This necessitated some leather stropping till I could no longer detect said bur !
Since the Pro S got stropped , I also did some stropping on the Pro C . ( Fair is Fair I guess )
It's HOT ! , as well we are getting silly amounts of Humidity ( 80% this morning ) .
Tomorrow should be cooler , but ? on the humidity !
Anyways , a head to head with the factory edges as soon as the weather permits !