Just picked up a new Landi Snake bull and below are a few comparison pics with some other popular knives.
I also want to add that is was a pleasure to correspond via email with John, he is really a great guy to work with and was readily available to answer any of my questions. I really like the direction that John is heading in. The Snake bull is what he is call is mid-tech knives, it is kind of a mix of simple functional designs with a modern "tactical" look.
Below are some specs from the Landi website:
Measurements: OAL: 10-3/4". Blade: 5-1/2". Cutting edge: 4-1/2". Stock: 7/32".
Finishing: These 154CM knives are heat treated, cryogenically treated, triple tempered, and tested to guaranteed Rc of 59-60 by Peters of Meadville, PA.
Sheath: The Snake Bull comes with kydex sheath, please specify if you would like a pancake or fold over style sheath.
Other Details: Handles are milled black G10, held with 1/4 stand offs and screws.
Knife in sheath
Snake Bull spoting some Duracoat from Will at Up Armored
Custom Landi MPX, Snake Bull, Busse Boss Jack
Snake Bull next to 2010 Recon 1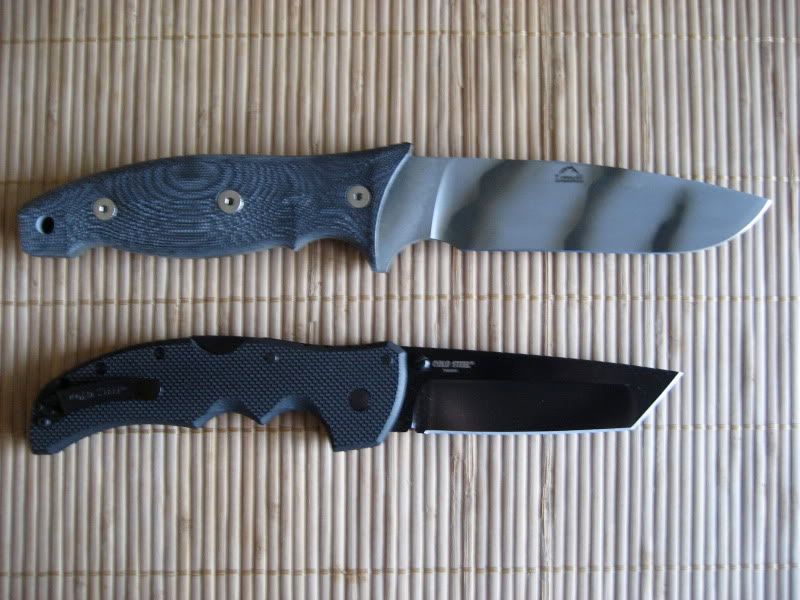 Recon 1 on top of the Snake Bull. Notice the slim profile of the blade
I like the way the sheath is contoured to match the handle. Some aesthetic jimping on the spine.
Snake Bull dwarfed by the HOGFSH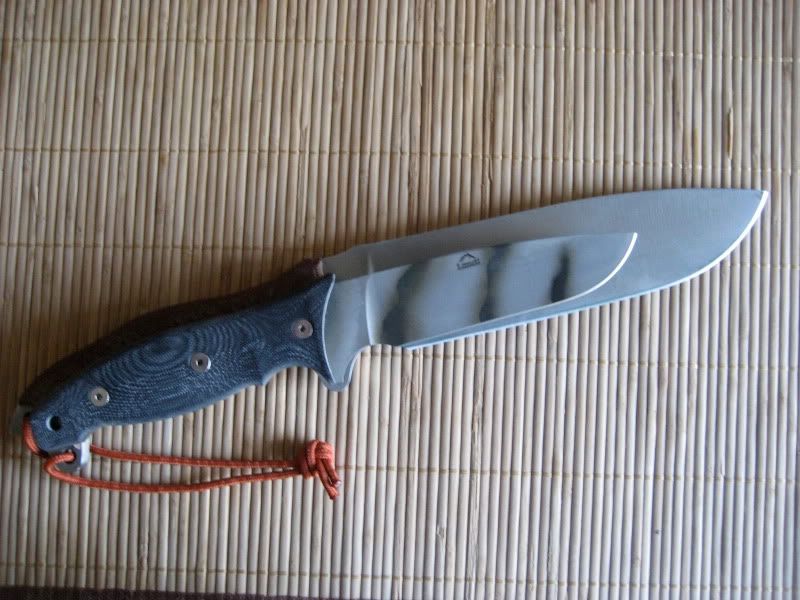 Pic in hand
Last edited: