Hi!
I feel like I haven't posted any pictures of my knives for ages!!!
Well, here are some of my new knives. The knives are called 'Pasvikka'.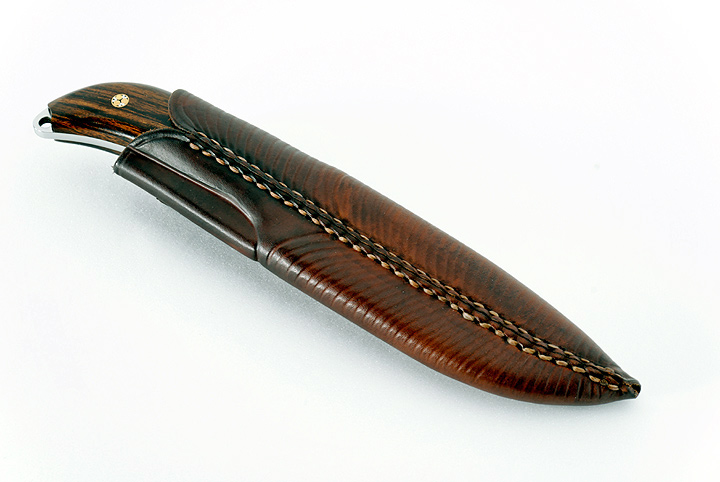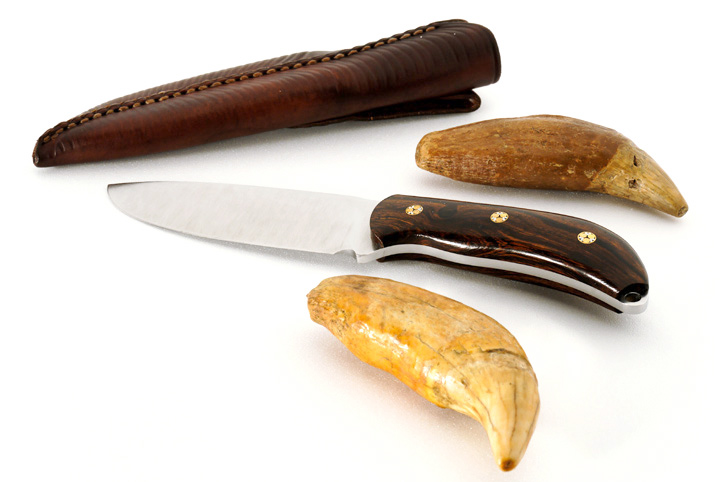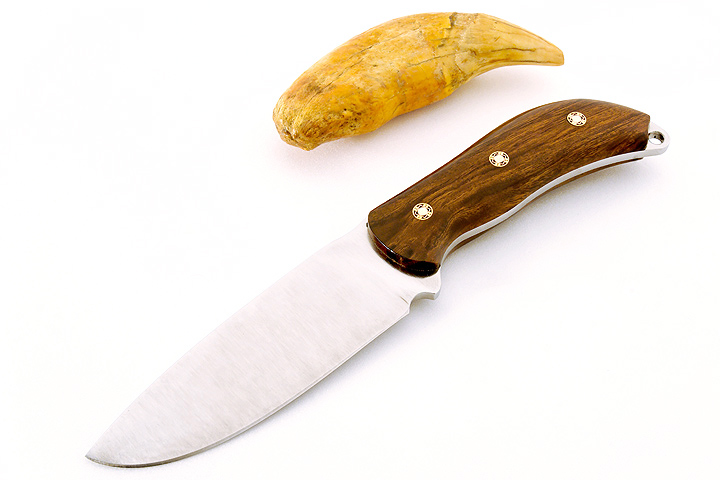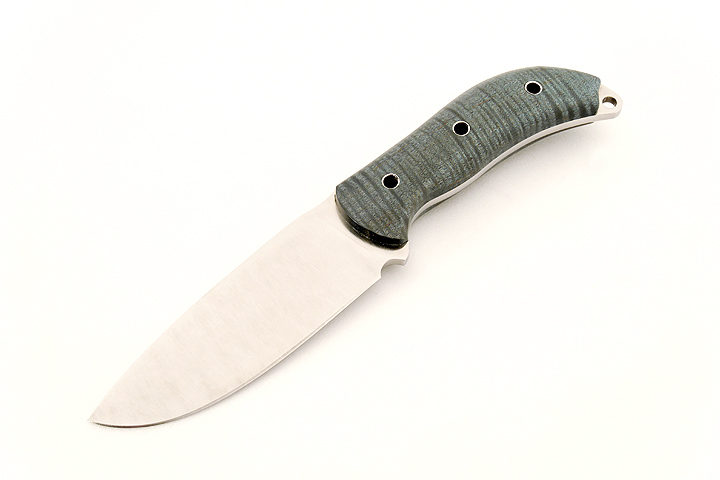 Knife specs:
- Length: 220 mm
- Blade length: ca. 100 mm
- Blade height: ca. 30 mm
- Blade thickness: ca. 4 mm
- Weight: ca. 180 g
- Steel: 'SB1', stainless, Nb-alloyed tool steel, ca. 59-60 HRC.
- Scales: Desert Ironwood and dyed, stabilised maple.
The sheath is a 'scandinavian style' leather sheath, featuring a single front seam and a wooden liner. The leather has been dyed to match the desert ironwood in its colour and wet-moulded to produce the line pattern.
The two carnassial teeth from
cave bears
as shown in the pictures were used as a model for the handle shape. The teeth are 15.000 (yellowish) and 350.000 (dark) years old. I have spent quite some time optimising the handle shape. I had several friends using various handle shapes based on the teeth' distinctive shape and listened to their feedback. Some of the beeswax models were returned with some sort of thump grooves on their spine. They obviously had formed while my friends were trying different grips on the knife for virtual cutting tasks, so I added the 'double thump grooves' on the handle spine. The 'butt' of the knife fits into the palm of the hand and supports the knife while push-cutting or stabbing. You can further stabilise the blade by using the thump grooves, depending on how much force you have to apply for the cutting task.
The knives were made by Jürgen Schanz, the sheath was made by David Hölter, both worked very close to the design guidelines I gave them. I did the laser-cutting of the knife blanks and took care of the heat treatment parameters (incl. slow circle deep cryo treatment) myself. Kudos to Jürgen and David for their work.
I hope you do like the knives and enjoy the pictures.
Thanks!
Lars