Just wanted to showcase a recent acquisition, a Puma 6386 Buddy which according the it's number 83274 was manufactured in 1972.
The design seems to have been more or less inspired on Scandinavian blades, but because of the genuine Sambar Stag handle paired with nickel silver bolsters it still has that distinct Puma flavour.
My version seems to have never been used, but the reverse side of the blade shows some superficial scratches made by rivet heads on the inside of the sheath.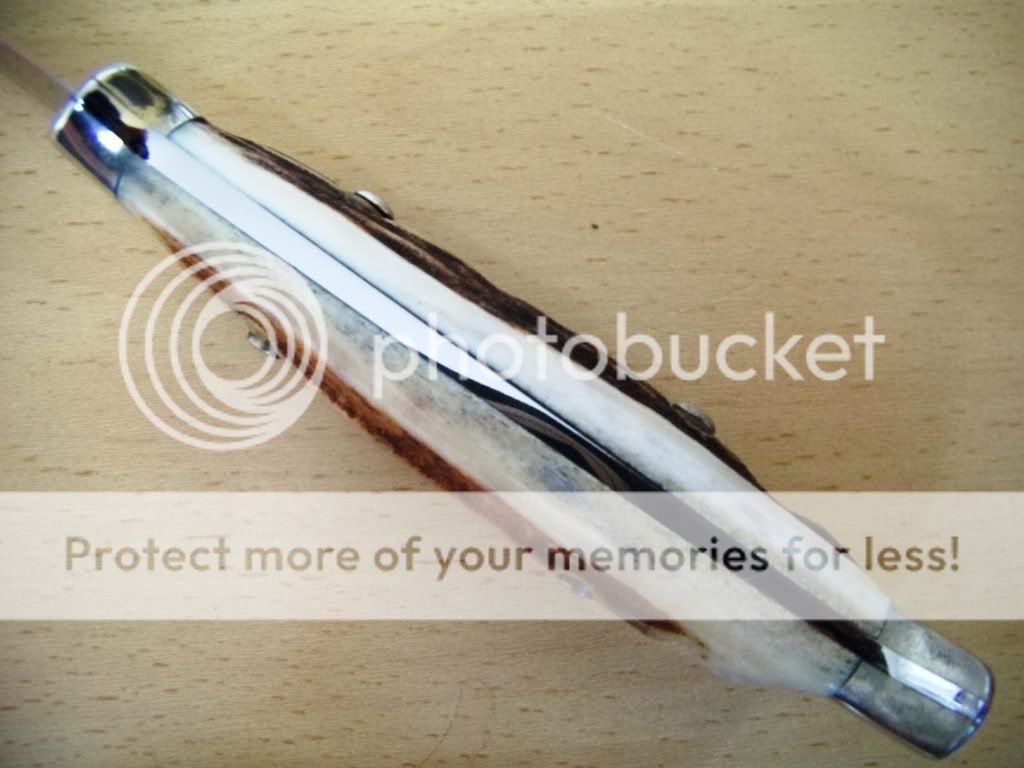 Last edited: