One thing I just noticed when I posted this pic for another (humorous) purpose, is that the tanto Lynn is holding has no guard, so would presumably be one of the OG unicorns like you found. Never noticed that before.

View attachment 1846536
The photographic history of Lynn with his earliest Tantos actually gets even more interesting than that! I was looking closely at the amazing
Pistolero
article that
T
tltt
shared with us last year. In the pictures, you will see that Lynn is using a guardless Tanto with an extended-tang skull-crusher pommel.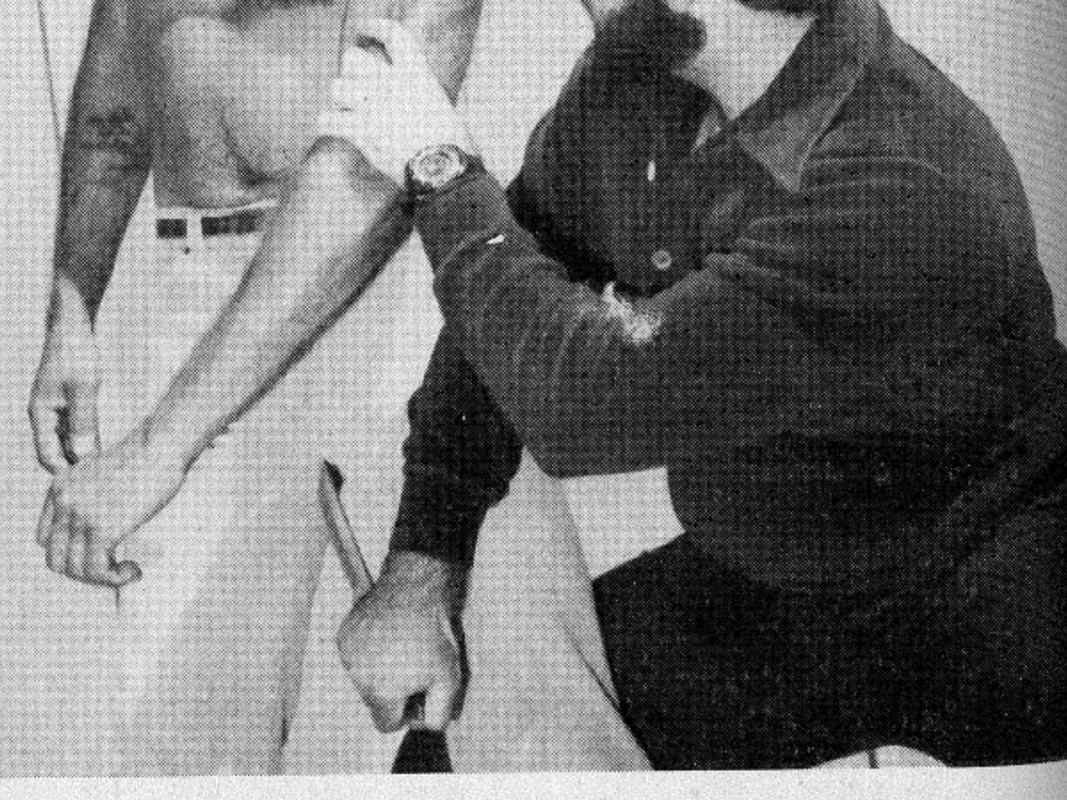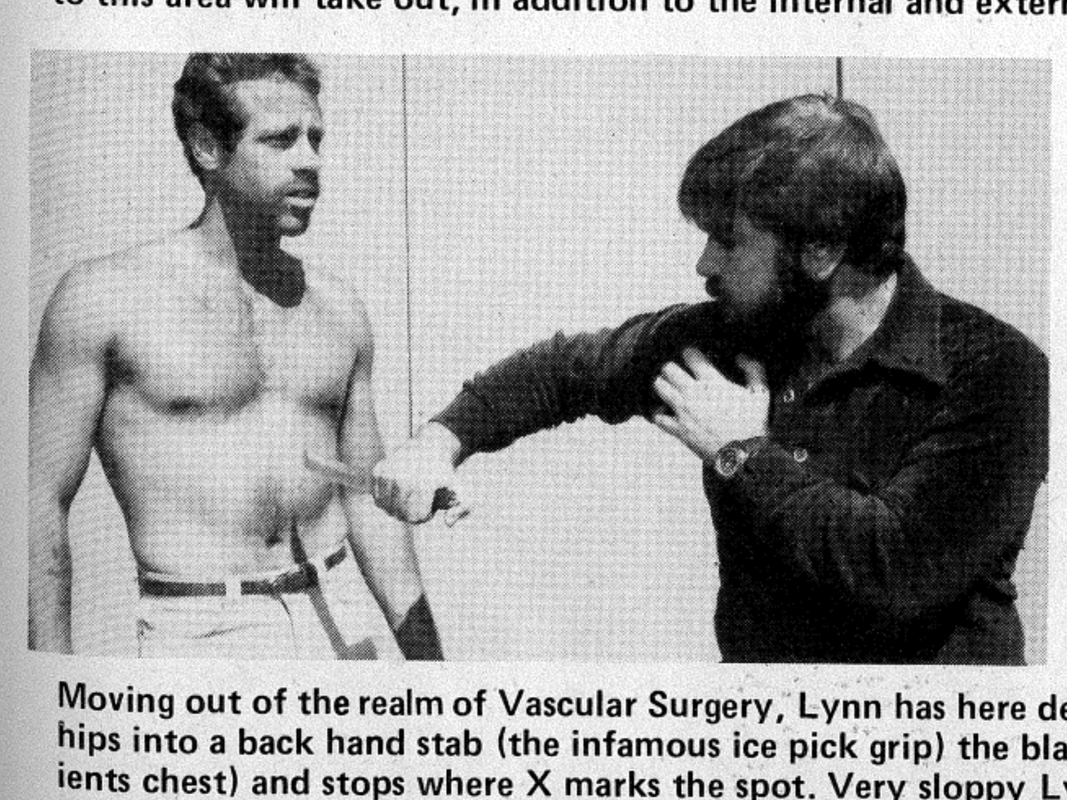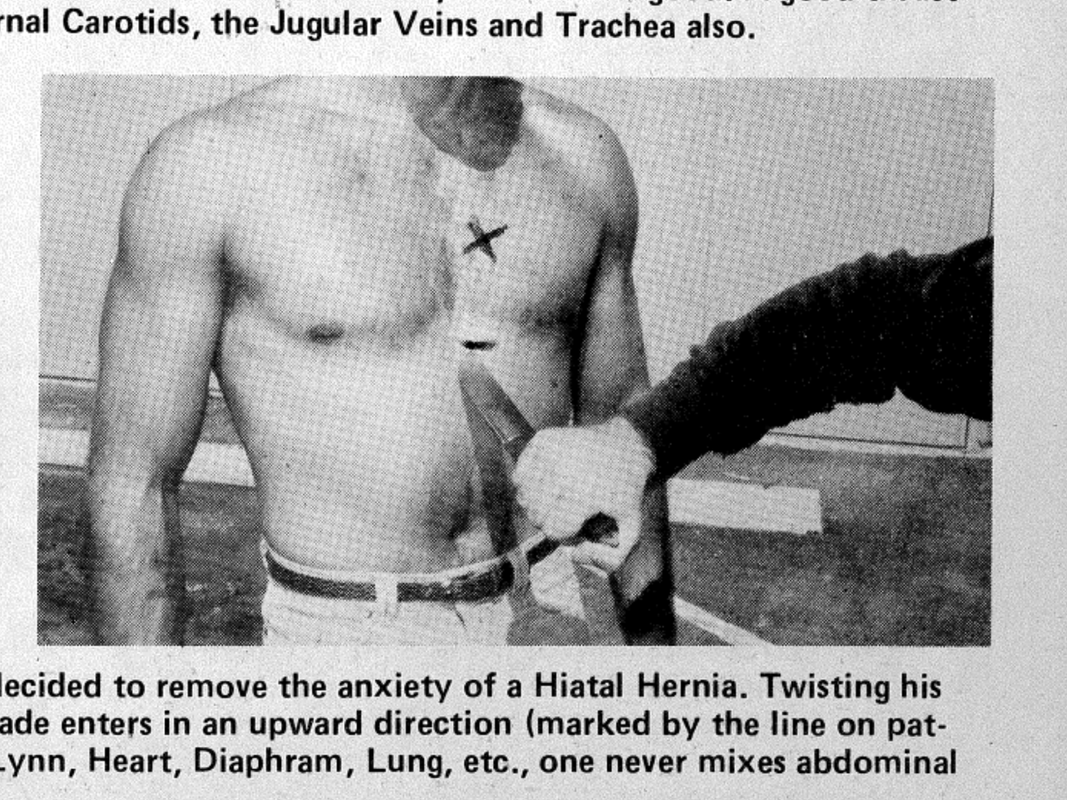 Clearly, this is not one of the guardless Tantos Cold Steel offered for sale. I suspect that it's one of Lynn's personal custom-made knives. It's supposition on my part, but I believe that in those days Lynn was experimenting with various custom tanto designs to figure out which features he wanted on his fighting knife. This looks to me to be another step in the development of the 13A.
By the way, those photos are yet another reason why the story that Lynn "stole" the sword-tip tanto idea from Bob Lum just doesn't add up (never mind the fact that the concept wasn't original to Bob Lum, either). Lynn obviously was having customized tantos built to his own design parameters by makers like Jim Merritt and Joe Cordova in order to test their merits. The Cold Steel Tanto didn't just magically appear after Lynn visited Bob Lum's table at a California knife show. There were multiple stages of development.
Whether or not you want to argue that this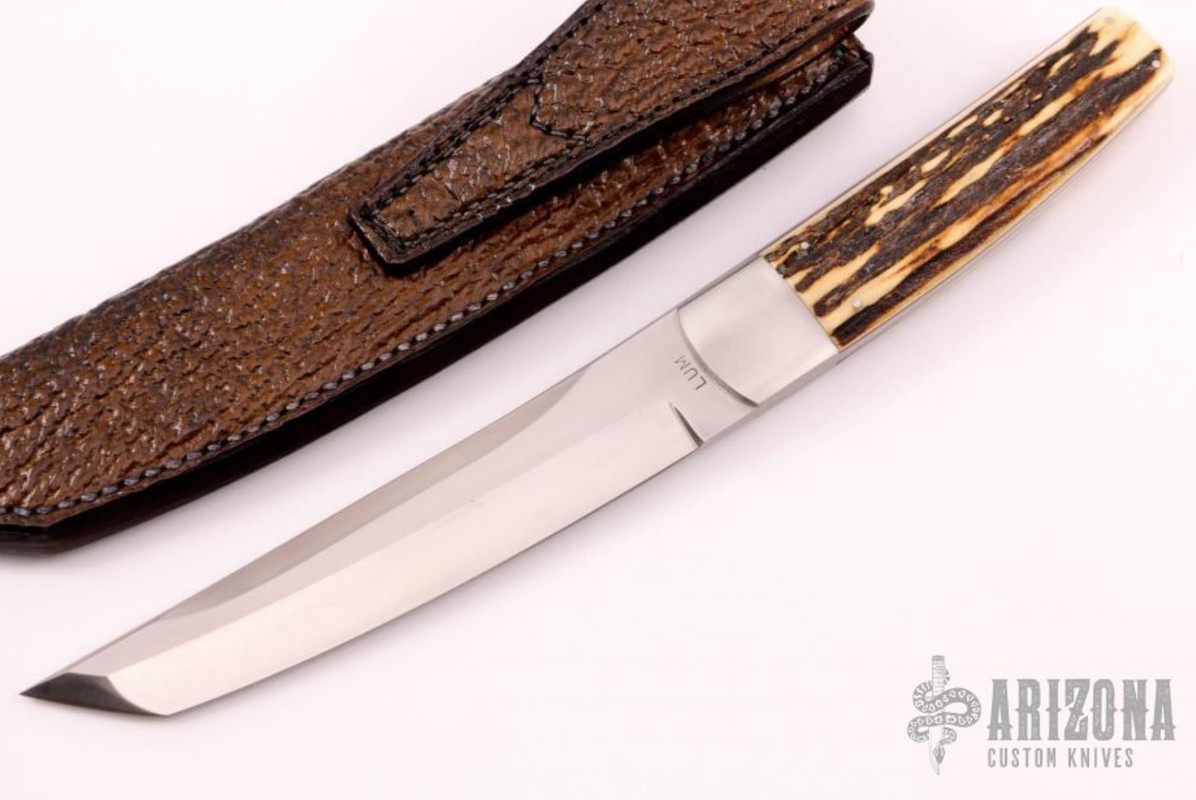 was the inspiration for this,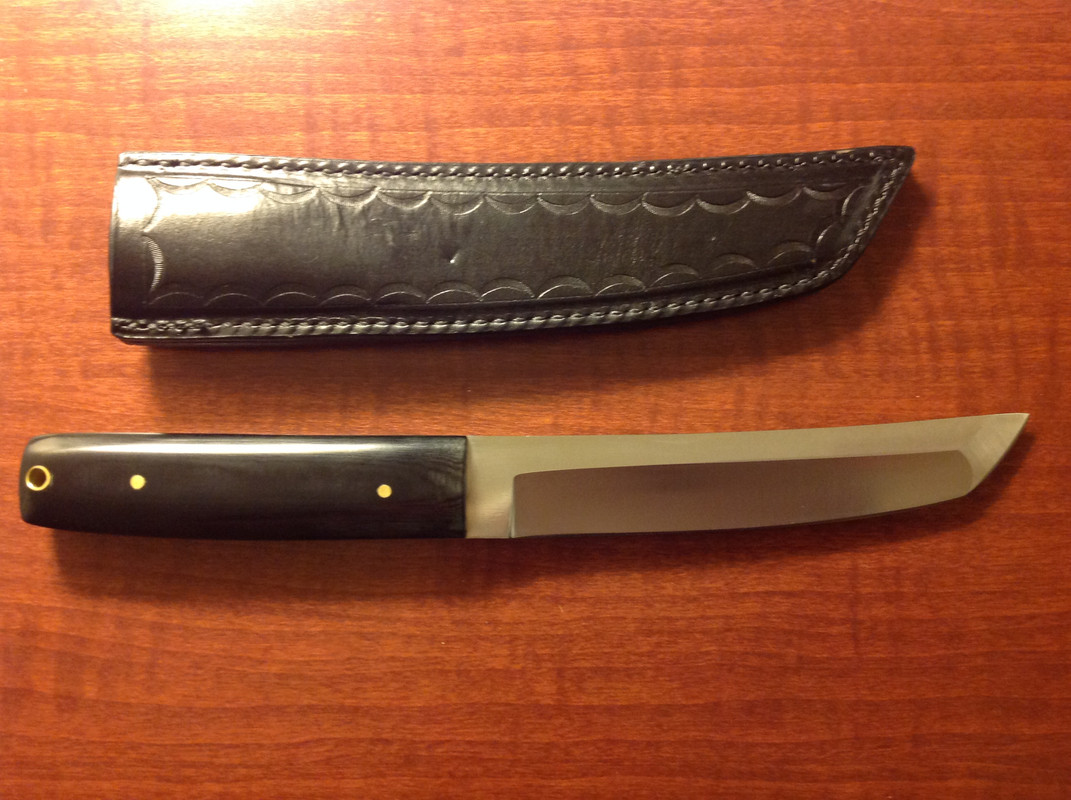 there is little doubt that this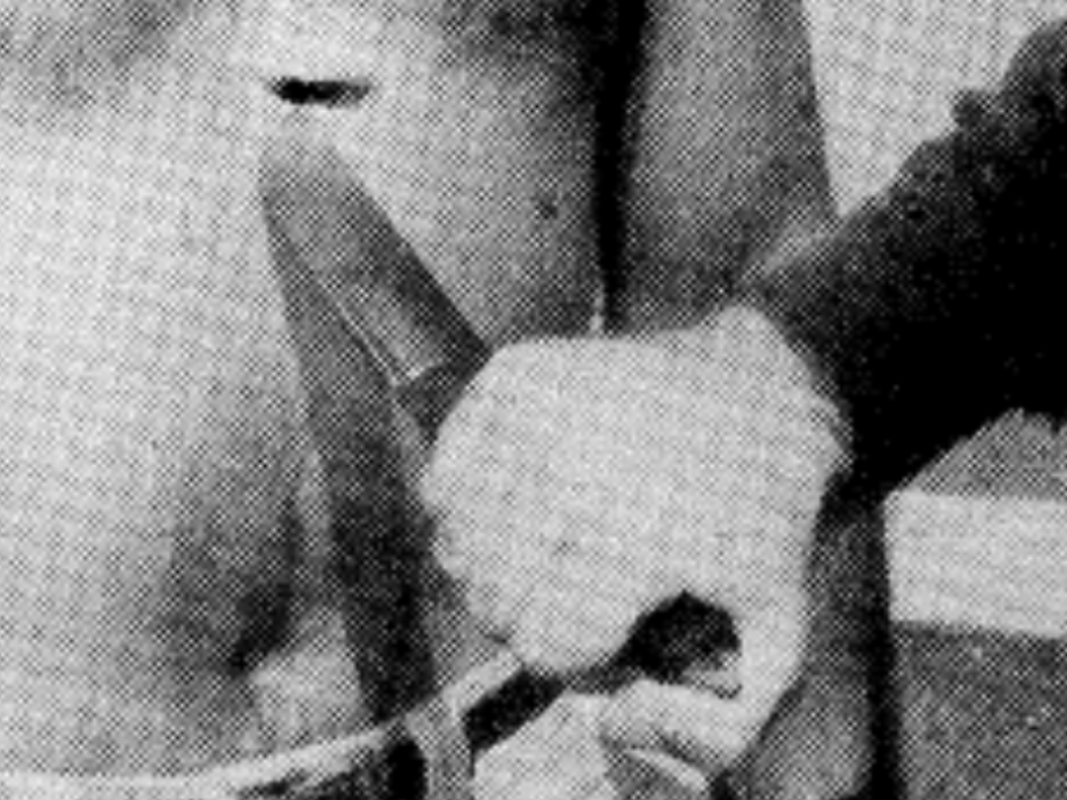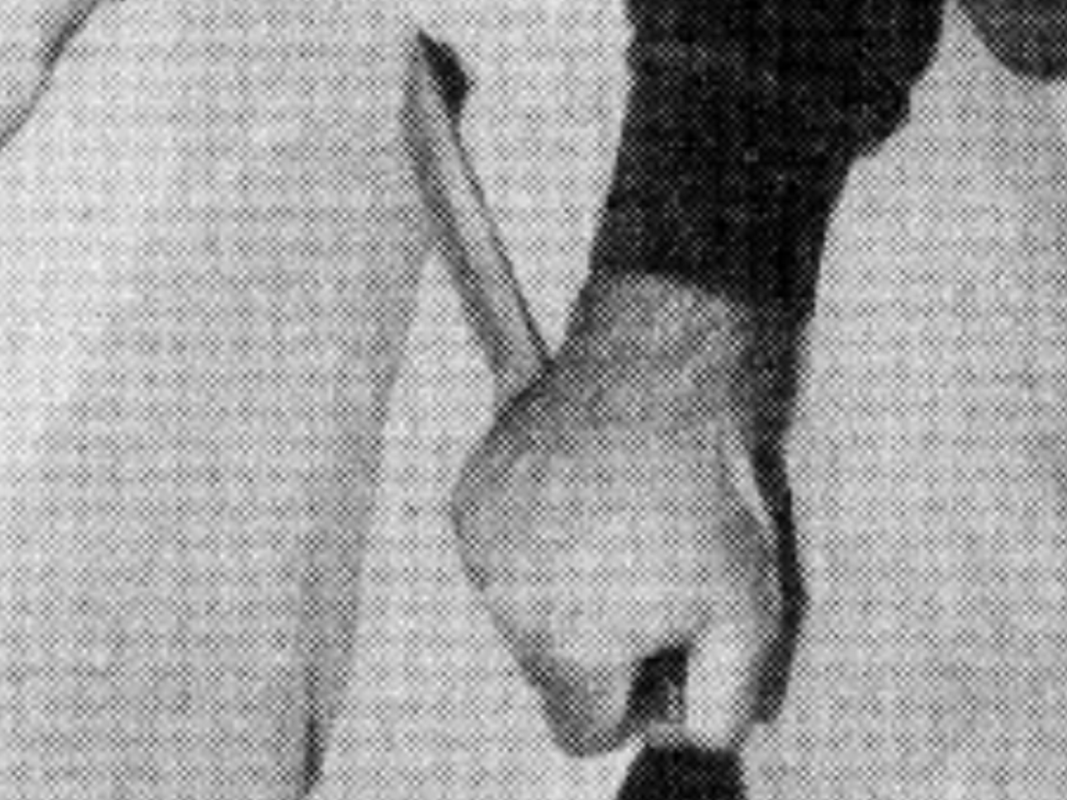 was the forebear of this
and this.

The Cold Steel 13A was most assuredly Lynn Thompson's brainchild.
-Steve
P.S. - I was very sad to learn that Joe Cordova passed away on April 25. He played a major role in the world of custom knives, and he was integral to the history of Cold Steel.