Gang,
As mentioned in the original thread, Sam has generously offered to give Bladeforums.com members an opportunity to get a discount by pre-ordering this knife.
The original thread is here, for specs and pics and questions about the discount:
Hey everyone, here is the latest project I have going on. The concept for this one is an ultralightweight hollow handle EDC knife (for those interested in HH knives, obviously). It is called the PACKLite, and the first two batches sold out very quickly, so I decided to pursue a "mid-tech"...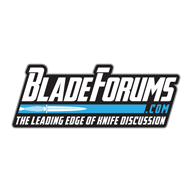 www.bladeforums.com
Here is how the pre-order incentive works.
We will need a minimum of 50 Bladeforums members to place a pre-order for this knife in order to qualify all pre-orders for a discount. If we reach 50 pre-orders, 5% of the total purchase price will be retroactively refunded to your source of payment (ie, Paypal, credit card). If we reach 100 pre-orders, 10% will be retroactively refunded.
Note that you will need to pay the FULL PRICE for the knife when they are available on Sam's site within 30 days, and the 5% or 10% refund will be retroactively credited - BUT ONLY IF WE GET THE MINIMUM OF 50 PRE-ORDERS. There will be no reimbursed discount if you order the knife and we do not get the minimum of 50 pre-orders. (Not that this is a bad thing, the knife is awesome even without any potential discounts!).
The potential discount applies to the knife and the leather belt loop, if desired. LIMIT 3 per customer.
Pre-orders must be placed before January 31, 2023 to qualify.
There are additional prizes as well. If we get 50 pre-orders, those members will be entered in a random draw for a cord-wrapped B.U.S.H Steel, and you still get your 5% reimbursement.
If we go beyond 100 pre-orders, there will be an additional random draw for "something sweet up for a giveaway, and folks still get 10% off, and everyone that pre-ordered will automatically be eligible for the giveaway. And I'm not talking some trinket. It will be a decent, high quality piece of gear, or potentially a knife".
INSTRUCTIONS:
1) Place your pre-order here:
This is a Pre-Order Page. To place a pre-order for these it is just $1 to lock in your order. Knives are projected to be completed and shipping in February. Pre-orders get first dibs on stock when they become available. Pricing and options are listed below. We are very excited to be able to...
You should indicate "Bladeforums" and your "Username" in the cart checkout message box.
2) Post in THIS THREAD ONLY, that you have pre-ordered, and indicate your order #.
3) Please do not use this thead for anything but posting you have pre-ordered, and your order #. Any questions may be asked in the original thread that I linked at the top of this page.
4) Legal mumble-jumble, per Sam - "At the end of the day, any decisions or corrections will remain at my discretion if something unforseen comes up, or anyone tries any funny business. Otherwise, thank you for the support!"
Last edited: