Hey All,
So this is the second knife i've ever completed, as well as a bow and a couple of arrows just as a little side project.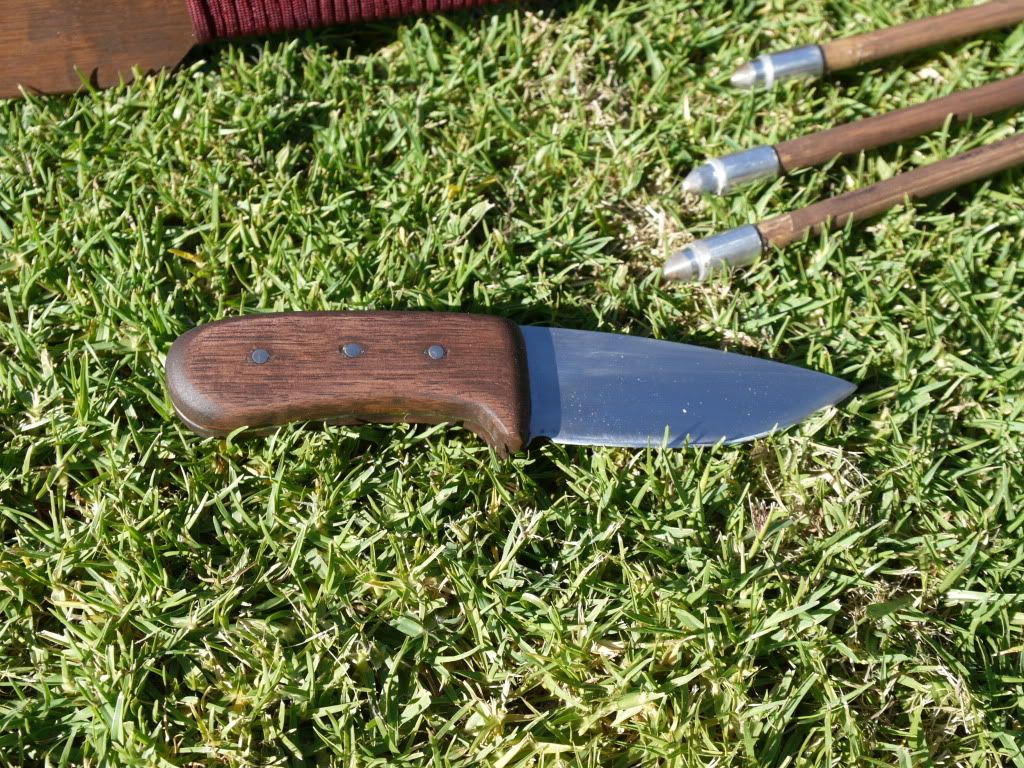 The knife is L6 steel which i have heat treated myself, its held its edge well under paper cutting but i have yet to try anything more extensive.
As you can see, drop point, satin finish with stained oak scales.
The bow is the same oak using black paracord as the string. The arrows could use some fletching but its i think its not too shabby for a first attempt
What do you guys think?