I've always been more of a big knife kinda guy, pretty fond of my Ratweiler and the Steel Hearts I've had recently, but I've slowly been downsizing the knife on my side. Not going for petite, by any means
, but more of a belt knife, less of a chopper. Heading in that direction, here are a couple that I just picked up!
First, a Scagel inspired blade from William Crump. I really like his work, and I'm a sucker for Scagel's flowing lines, so when a chance to trade into this one came up, I jumped!
And a couple of weeks ago, Tony put up a picture of a couple of Ray Laconico's knives that he'd aquired. I offered to take one off his hands if the need should arise, and he took me up on the offer
And knowing that I've got a little spare time on my hands, he even threw in a little fire kit to keep me busy learning a new skill! Thanks, Tony:thumbup: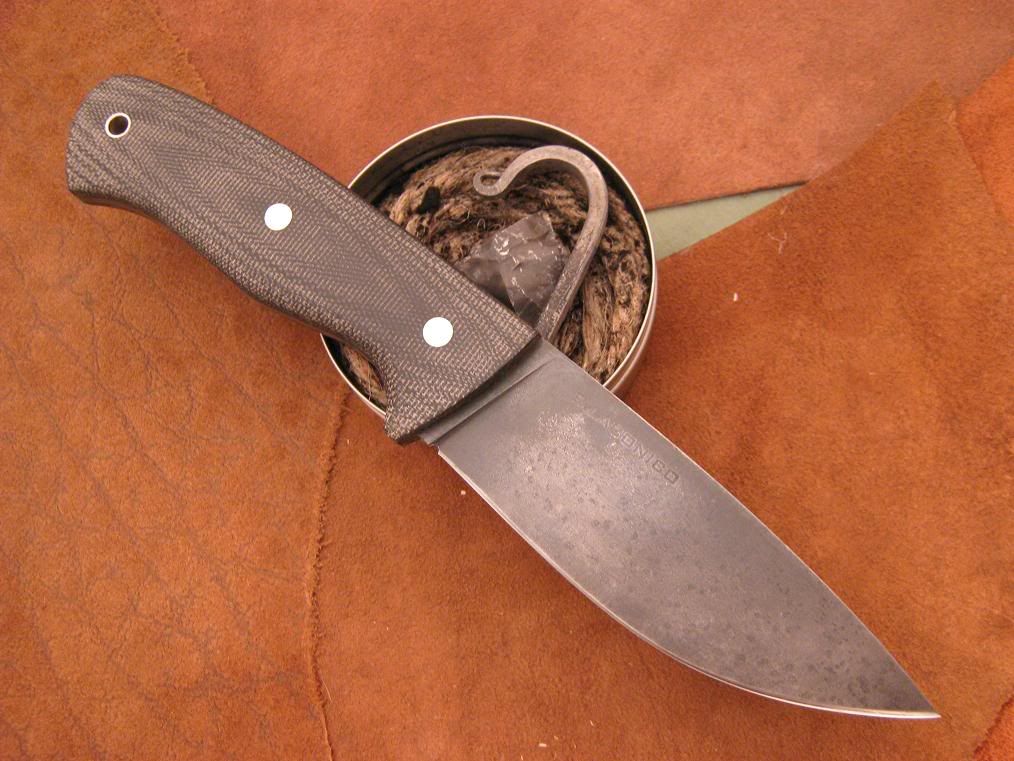 I didn't even realize it when I was picking these up, but they come in very close to the same size.
But considering that they're both outdoors oriented blades of basically the same lengths, they're as different as can be. Forged and sporting the natural handle material, the Crump has a thicker blade with a full convex grind. Stock removal and micarta, the Laconico is thinner, and flat ground to a very thin edge. I'm going to have a lot of fun testing these two!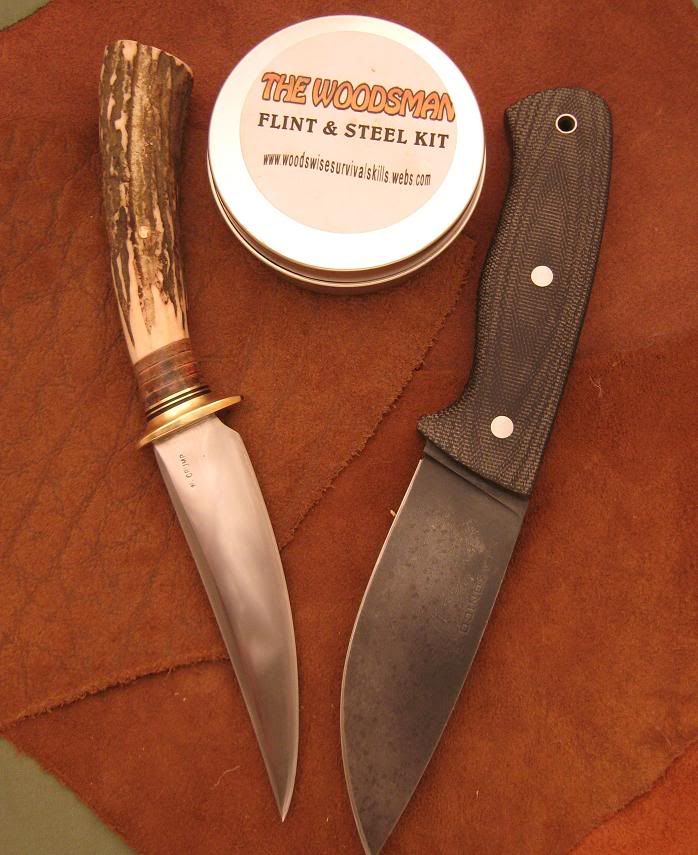 Anyway, I just wanted to show off my new toys, and say Thanks to Tony for the hookup:thumbup: I can't wait to get out into the woods and try these two out!