I've put together some inexpensive (each is under $25) fixed blades for whitetail deer hunting. I'll have a thread up when I do the actual dressing, but I wanted to give my impressions of these knives.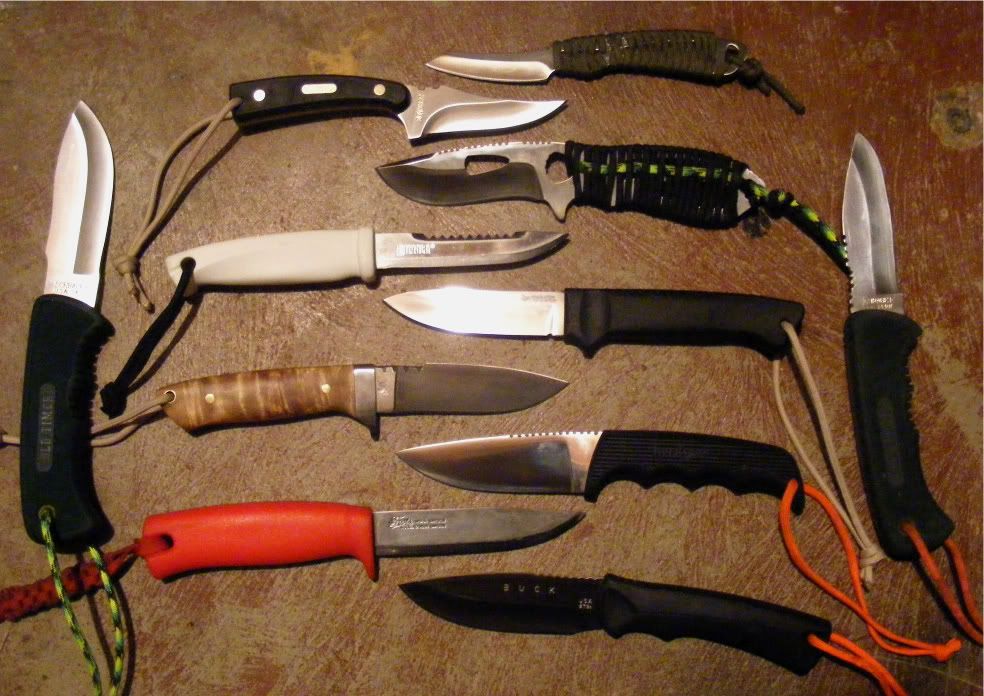 (Note: the wooden-handled knife is a Rough Rider Drop Point, but I don't have any additional photos of it. There will also be an overview of the Beretta Loveless Hunter, which is not shown in the photo above.)
First up is the Kershaw Antelope Hunter. 8" long overall and with black or orange rubber-like handles (the tang goes 3/4 down the handle) gives a secure grip. Cost is around $24. Made in China. Weight is 3.6 ounces.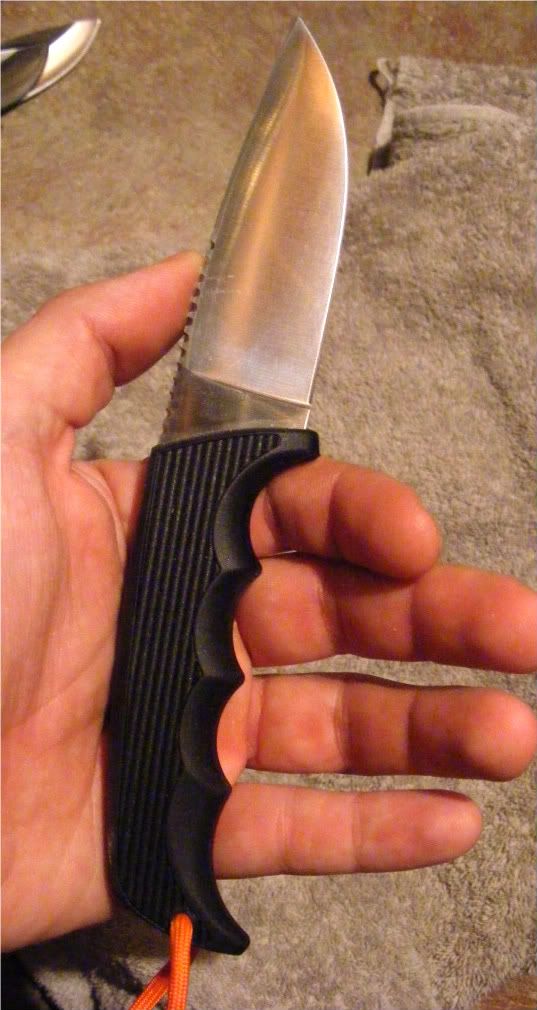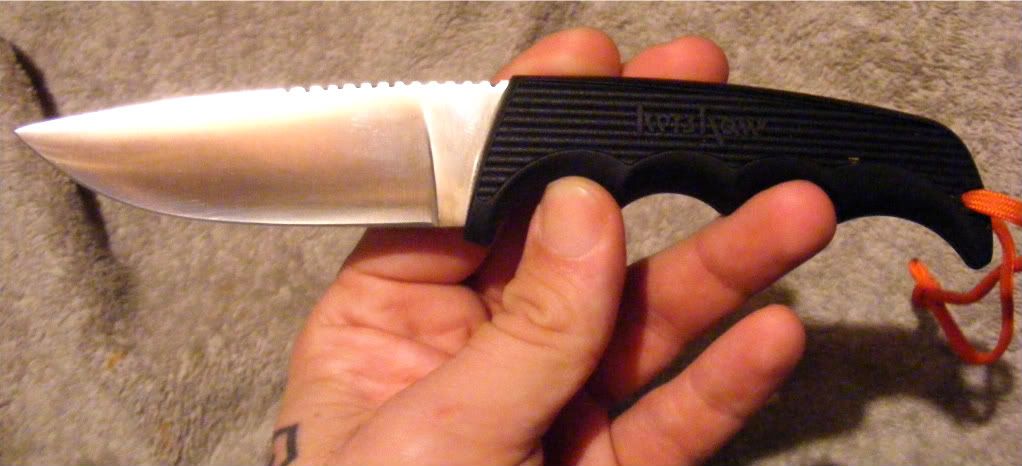 The blade is flat ground AUS-8A (newer models are 8Cr13MoV).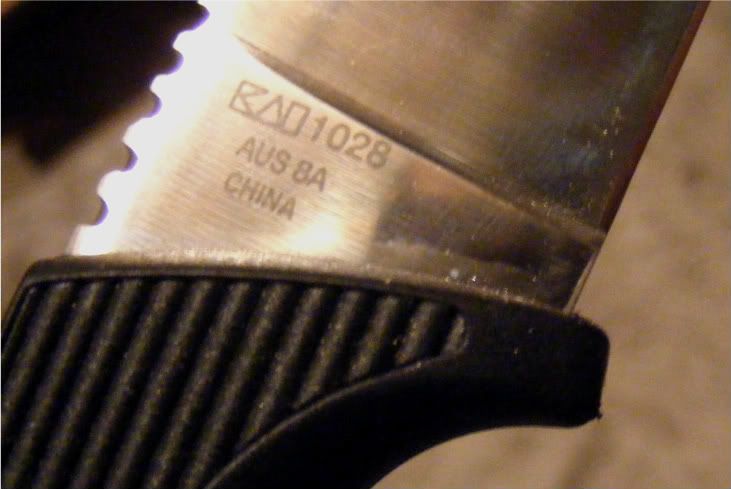 In hand, the knife feels really good. It's not slippery at all, and it's just plain comfortable.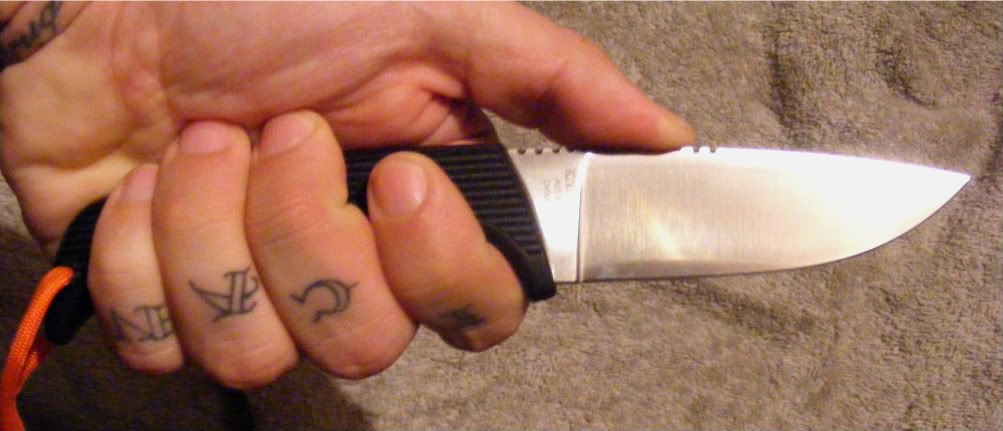 The Antelope Hunter comes with a black leather sheath. It's a pouch style with a snap, and reminds me of the Buck Phenolic-handle series sheaths.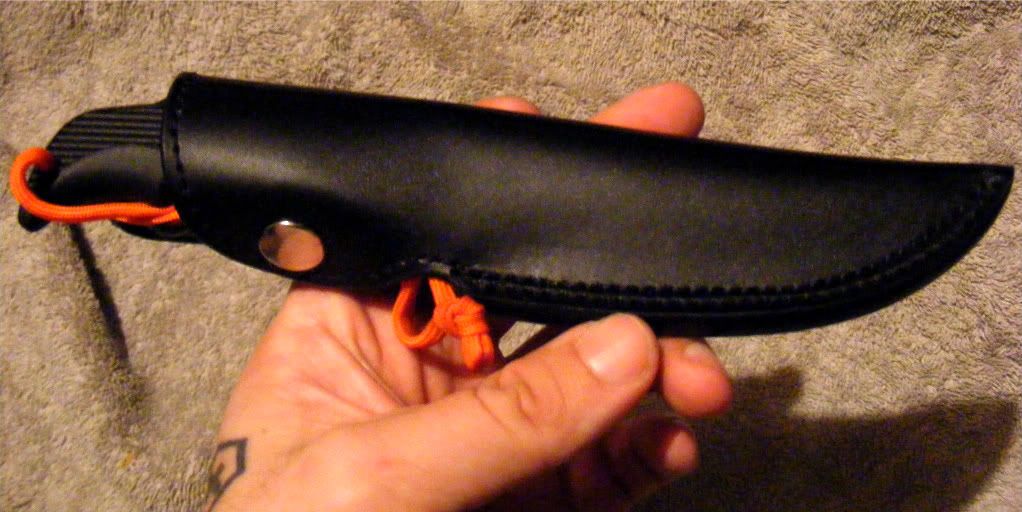 The sheath has a fold-over belt loop, which is riveted in place. It fits most belts easily.

Modifications:
The jimping on the blade was perfectly spaced, but not deep enough. I used a Dremel to make the jimping deeper. I also drilled a lanyard hole, as the Antelop Hunter doesn't have one.
This will be a multi-parter, so please bear with me. If you have any questions about the knives, please ask. This isn't meant to be a series of full reviews, only a brief overview of each and how it's performed for me.
Last edited: