Joined

May 28, 2005
Messages

819
hello,
a while back, swiss army brand did import the last alox soldier into usa.
the soldier is for us swiss one if not the ultimate swiss army knife - because most of us got one as we joined the swiss military service.
the differences between the still imported pioneer and the soldier are that the blade has no yearstamp (on the true military contract sak), no splitring, the alox scales have no engraving plate and the victorinox shield is replaced by an true swiss cross logo. this all is on the alox soldier 1961 model, latest version.
so, to keep this important sak model up, i plan to offer some colored versions and need your feedback. regarding the colors used we will be complete free, since we do the anodising in style of the original red alox soldier - all over the scales, no alu silver color logo etc. this is historically correct and that way we want go.
im thinking of course about swissred. then orange, black, olivegreen and maybe purple.
any suggestions? they will be limited runs of course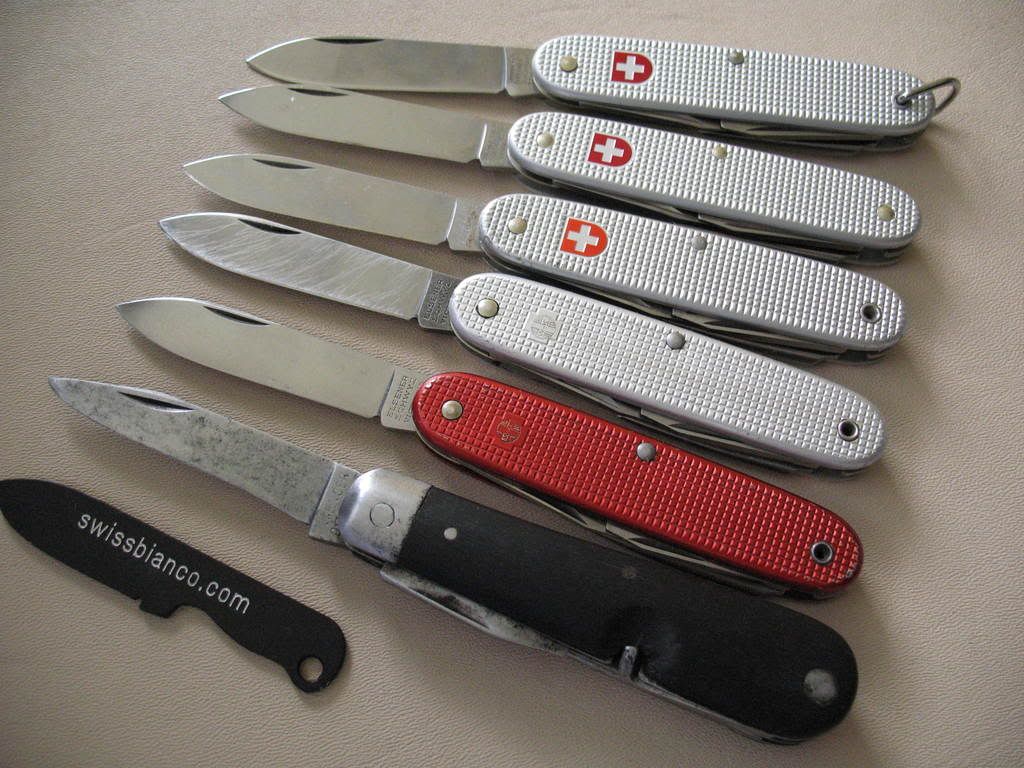 the red one is an original