Joined

May 28, 2005
Messages

819
hello,
another collaboration, the first one, who started it all is the damascus blade sak, i dreamed about this since i learned blacksmith in swiss way to long ago but had no chance to make it happen until i started making knives.
this was an long time project, it did take over 10 years to complete, now the victorinox damascus sak is in the stores of switzerland and soon in usa too.
my thanks go to mr elsener and his great people in ibach and per billgren from damasteel, without them it would not be possible. herzlichen dank!
this limited edition sak, total 2010 pcs, is in an nice woodbox with an high quality print inside. its an black alox scaled 91mm pioneer with 2010 engraved on the engravingplate and the main blade is made out of damasteel, an swedish high tech made stainless powdermetalurgic pattern welded (damascus) steel heattreated to hrc 60.
it not only looks unique but also outperform any other sak blade so fare avaliable in an sak, this only will change as the crucible steel bladed oht will be avaliable but thats another story.
detail infos about the story are here:
http://www.inmentis.com/SwissBianco/Articles/SwissBianco-Damascus-Pioneer.htm
videos:
http://www.youtube.com/watch?v=gNI0hTaXnZI
http://www.youtube.com/watch?v=Xg3ziDBs7Gg
http://www.youtube.com/watch?v=dauxa3f3RZM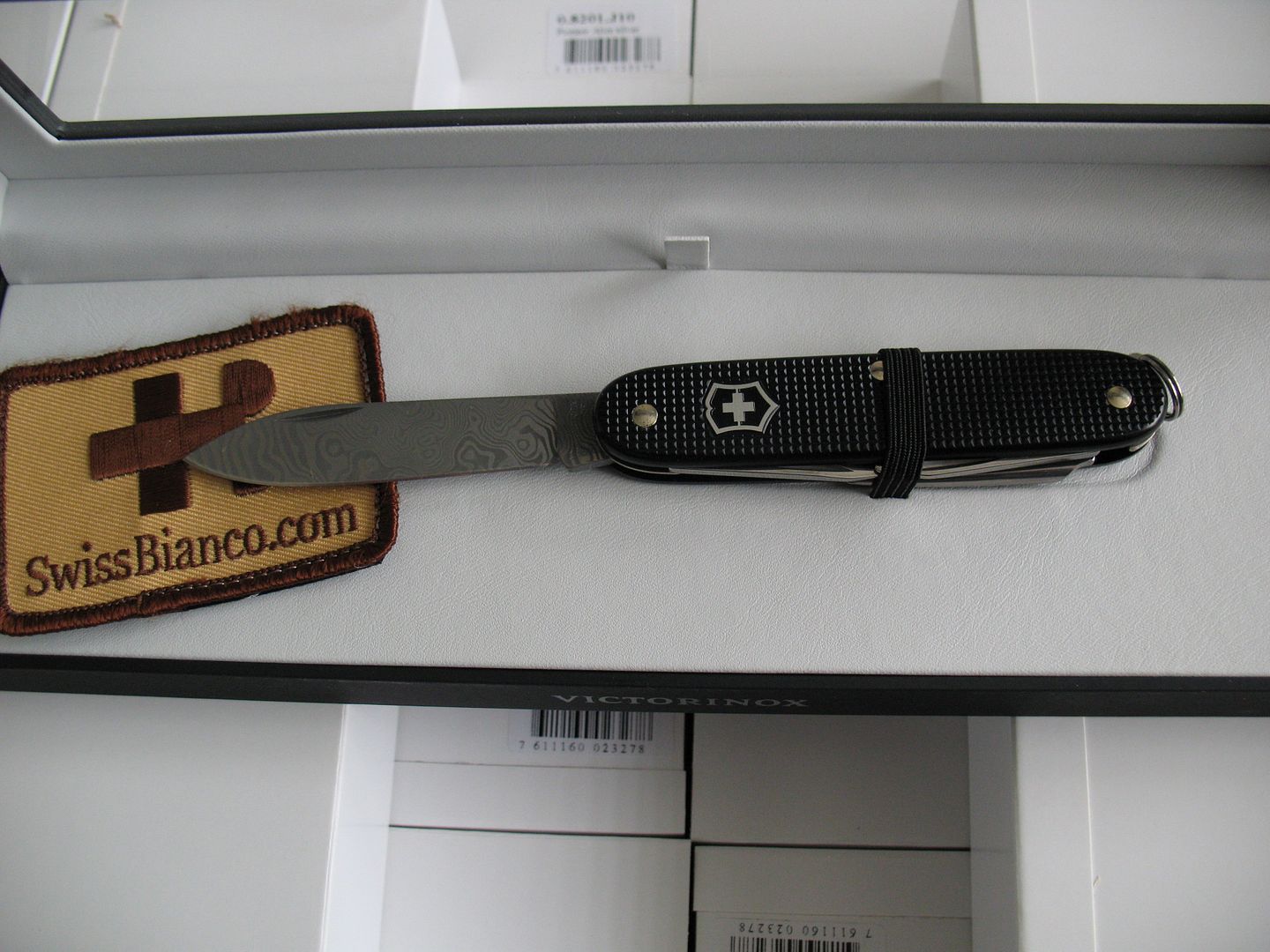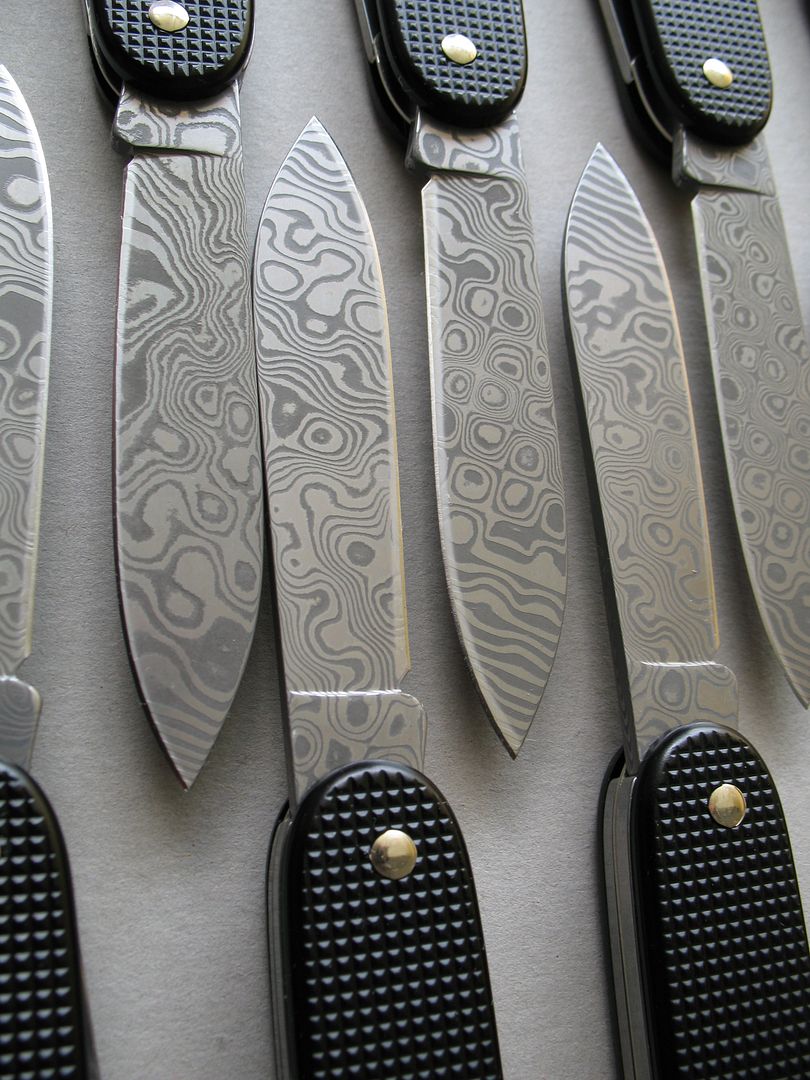 together with protos
with 2007 proto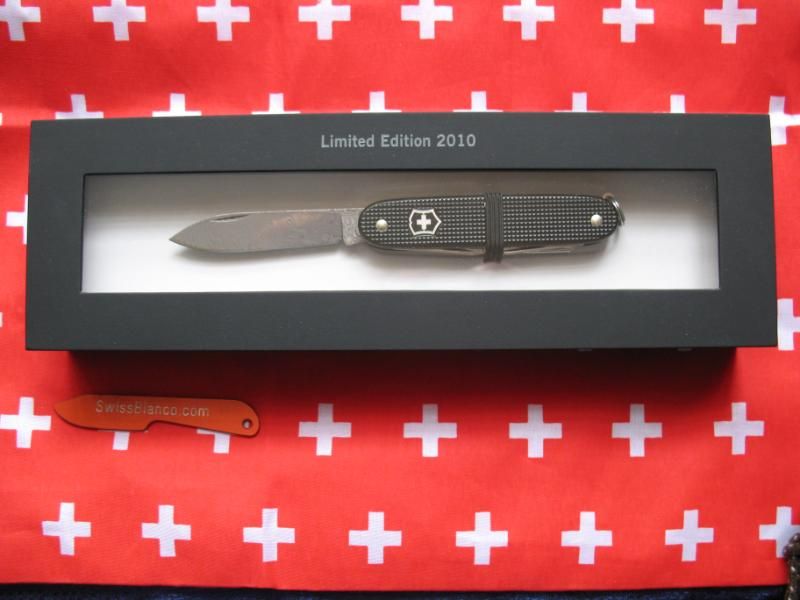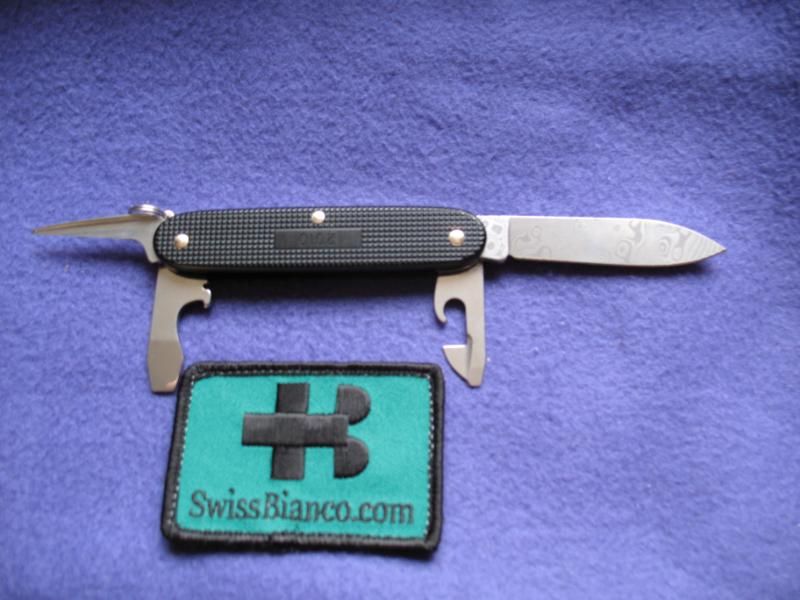 +B