Joined

Nov 13, 2012
Messages

2,145
Thank you everyone for the support! It is truly a pleasure making knives for everyone. It is unfortunate that BLADE Show was canceled, but likely the smartest solution.
I am excited to do "WAS Wednesday " part 2. Hope everyone is staying safe and enjoying time with family.
First "I'll take it" applies and please use a full description. Shipping CONUS is included. if outside CONUS, please add $30
Payments for W.A. Surls Knives to WASknives at gmail dot com please.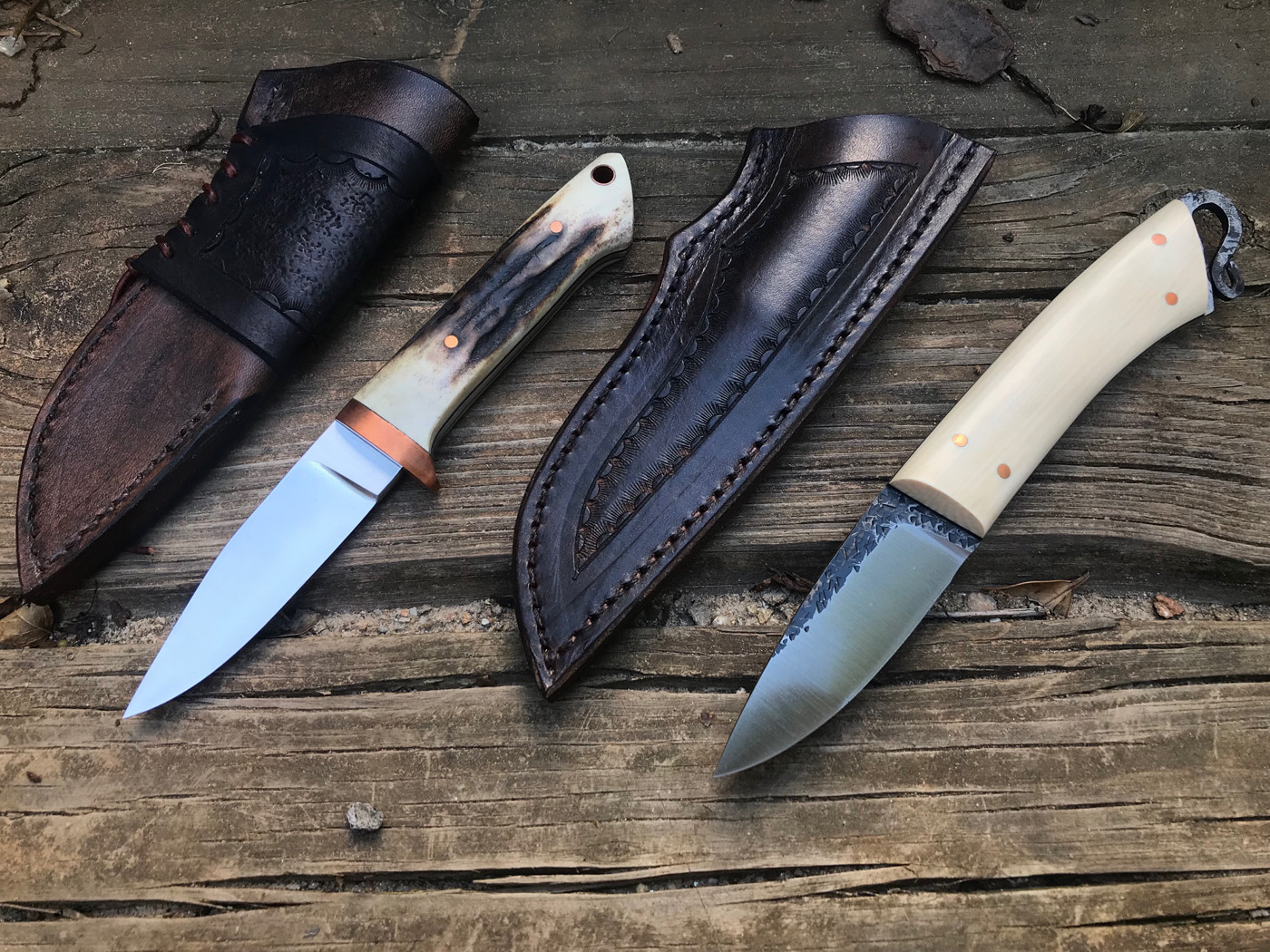 Hosted on Fotki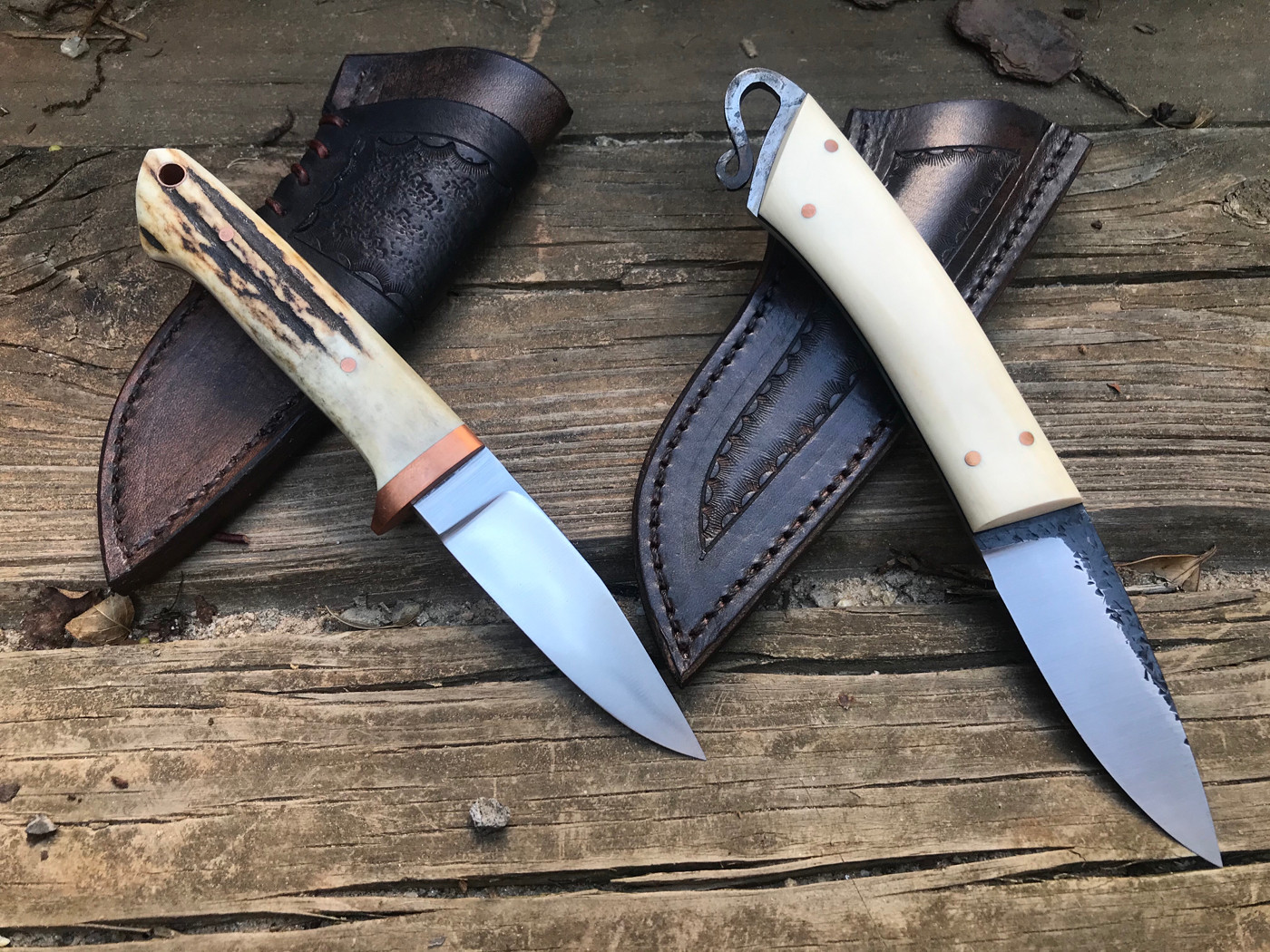 Hosted on Fotki
Drifter with curly faux elephant ivory (cool stuff and grain pattern) over black liners with flat ground on 1/8" 80crv2. Textured flats and forged curly-q. Sheath included. 8.5" Overall and 3" blade $350
Loveless pattern mini utility with copper guard and hardware, sambar stag over red liners hollow ground on 5/32" cpm154 and tapered tang. Sheath included. 7.5" overall and 3.25" blade $350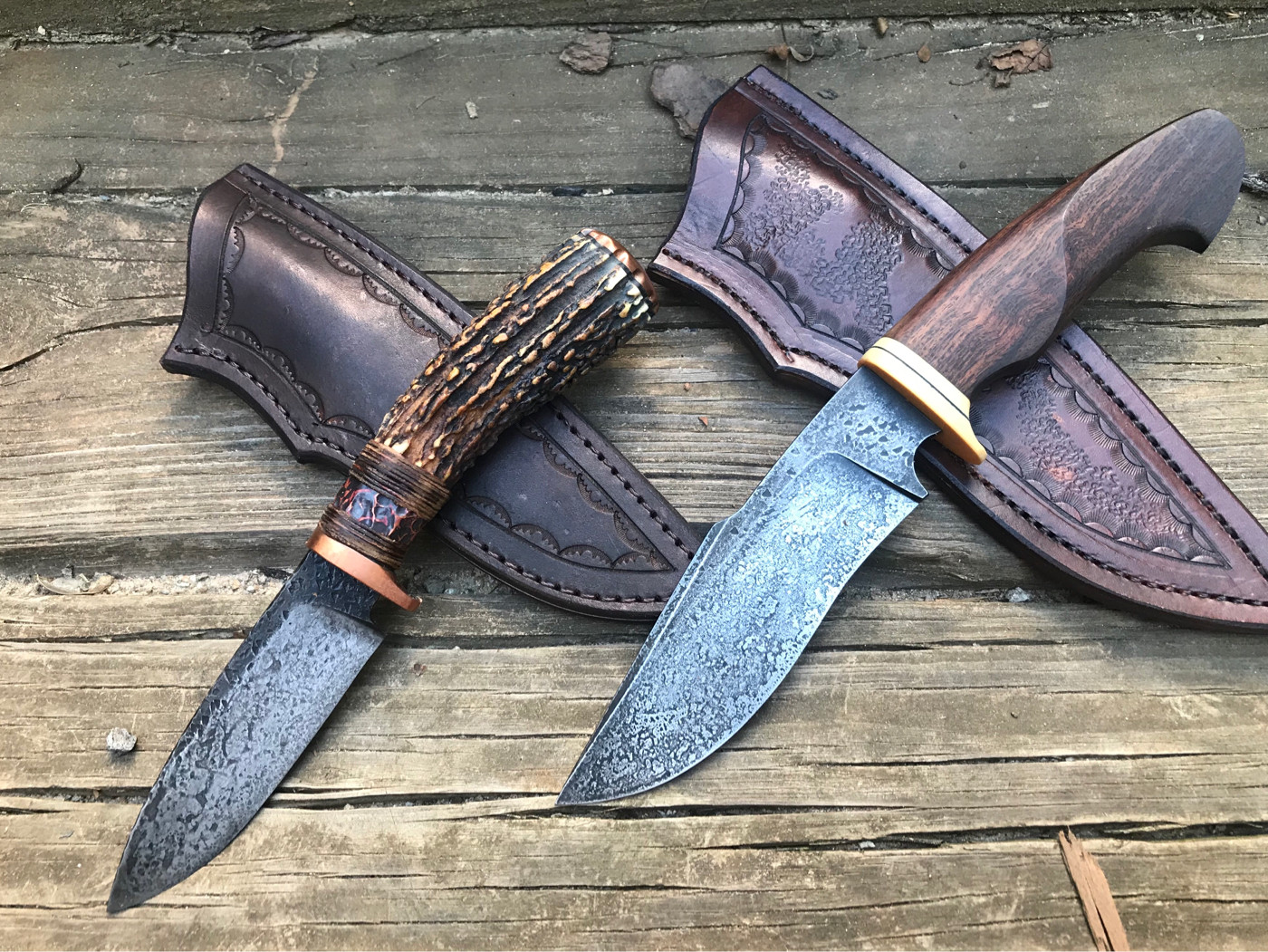 Hosted on Fotki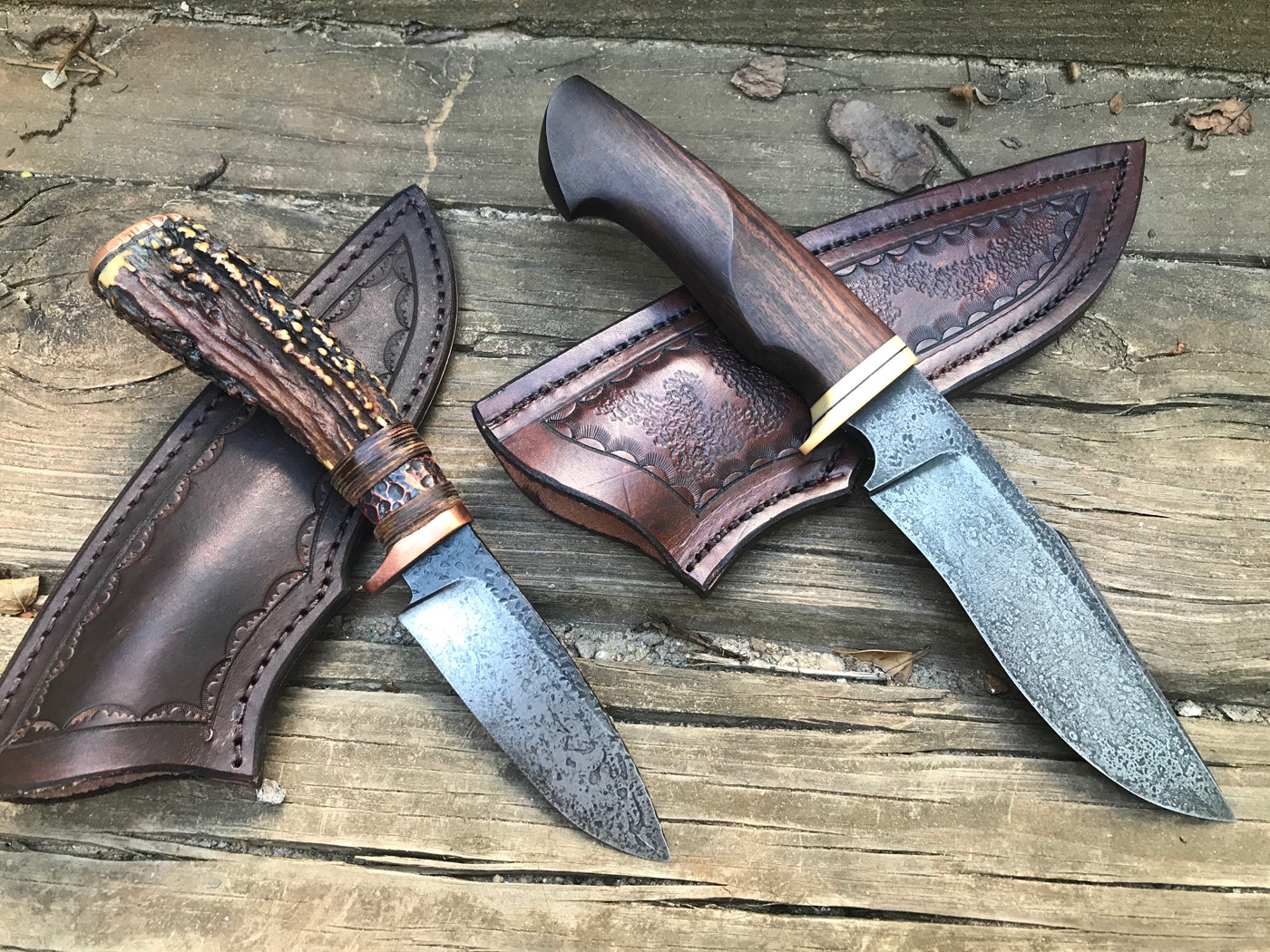 Hosted on Fotki
Hidden tang dropped Hunter with exquisite sambar stag, copper guard and pommel (pommel shaped to match the texture of the stag) thru-tang, copper/rawhide wrap, flat ground on 5/32" 80crv2 antiqued finish. Sheath included. 8 3/4" overall and 4" blade. $440
Hidden tang recurve fighter with ironwood handle and antique Westinghouse single line paper Micarta guard flat ground on 5/32" 80crv2 with antiqued finish. Sheath included. 10 3/4" overall with 5 3/4" tip to guard blade $400