Joined

Nov 13, 2012
Messages

2,145
Thank you everyone for the support! It is truly a pleasure making knives for everyone. It is unfortunate that BLADE Show was canceled, but likely the smartest solution.
I am excited to do "WAS Wednesday ". It has been a long time. Hope everyone is staying safe and enjoying time with family.
First "I'll take it" applies and please use a full description. Shipping CONUS is included. if outside CONUS, please add $30
Payments for W.A. Surls Knives to WASknives at gmail dot com please.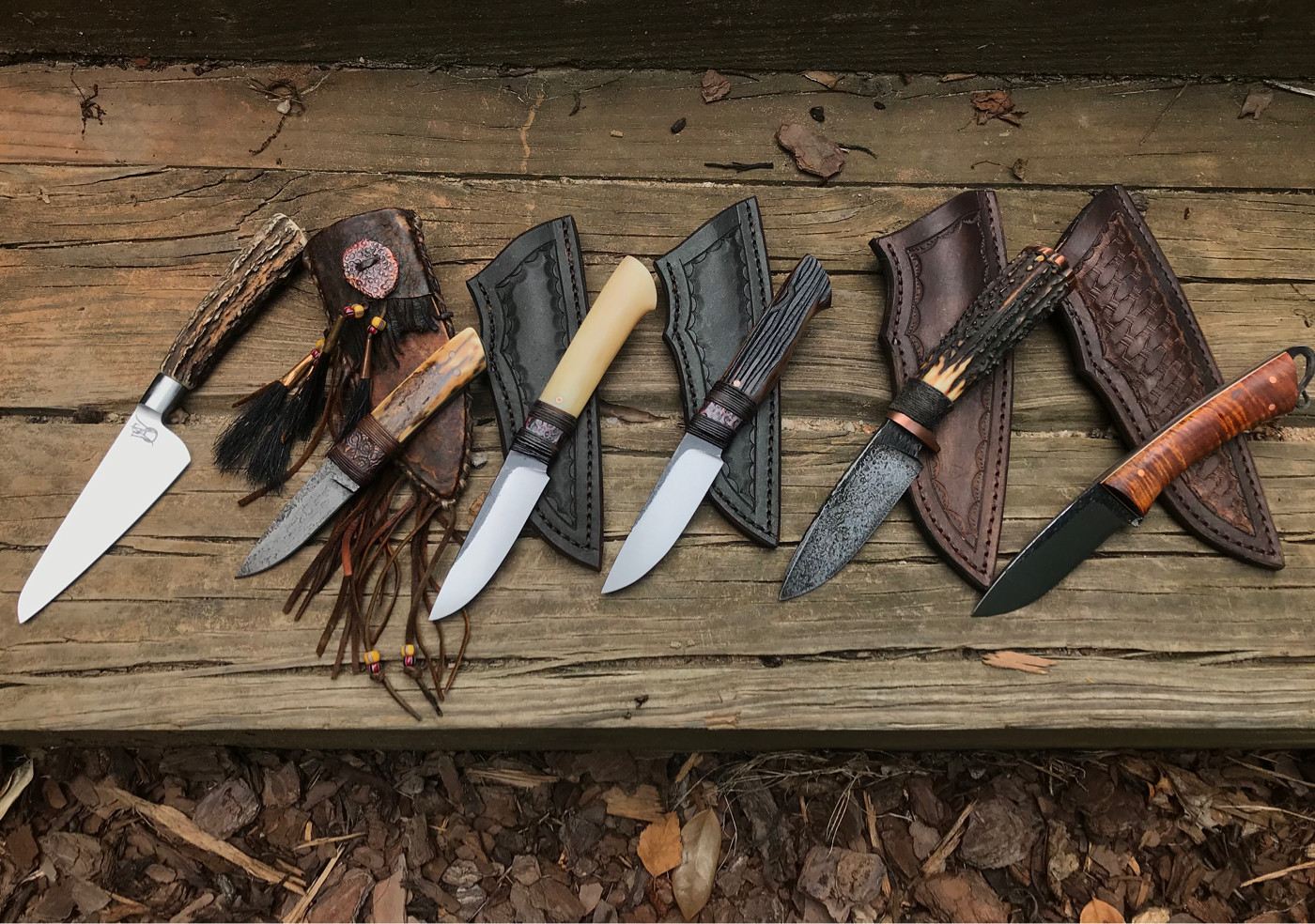 Hosted on Fotki
Stekoa JR "Pockelite". These blades are based on the Stekoa JR but I made them into stick tangs and created this scales to create a light weight knife. One is jigged stag bone and the other is antiqued camel bone 8" overall with 3.5" blade. $300 each.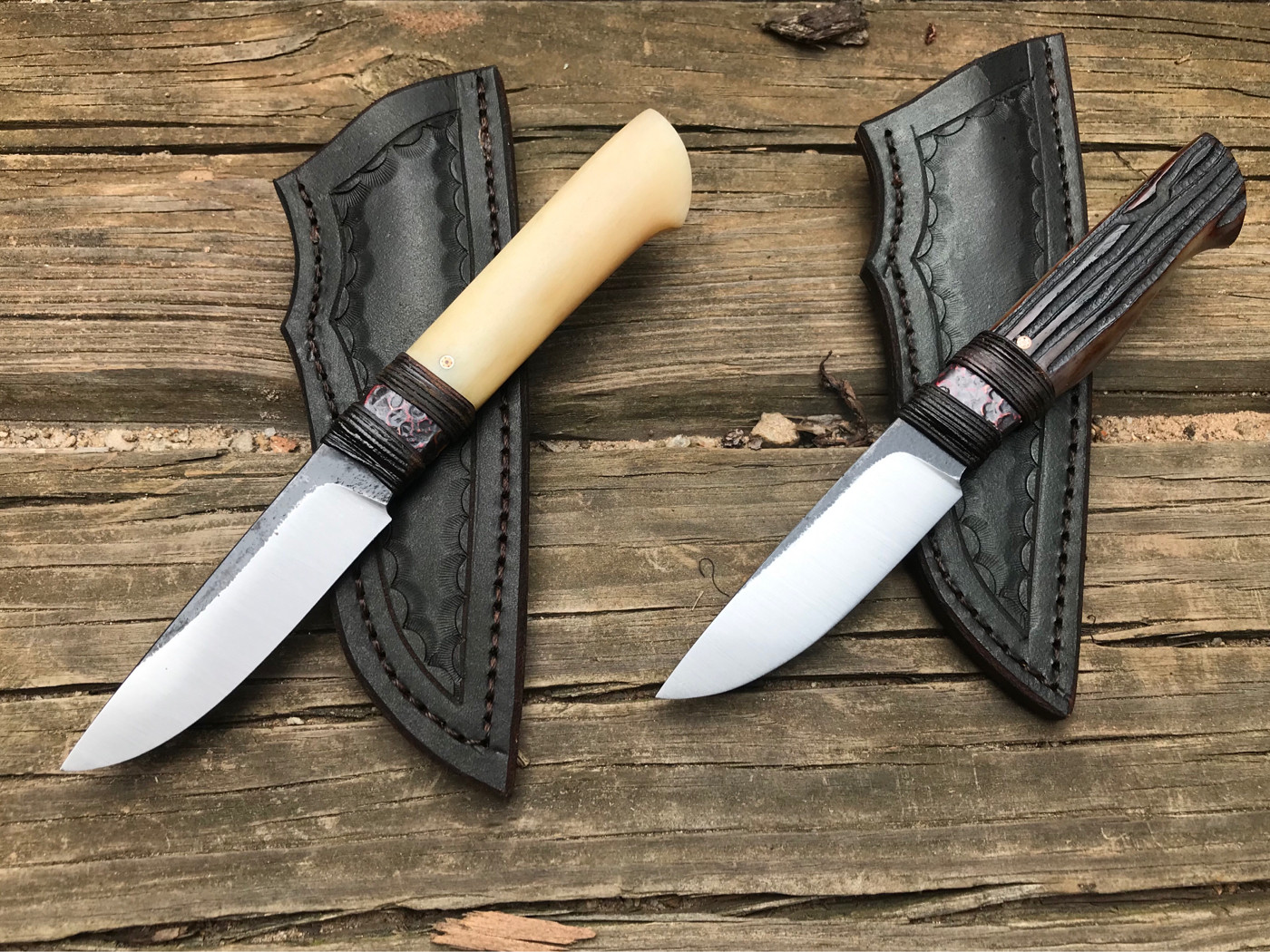 Hosted on Fotki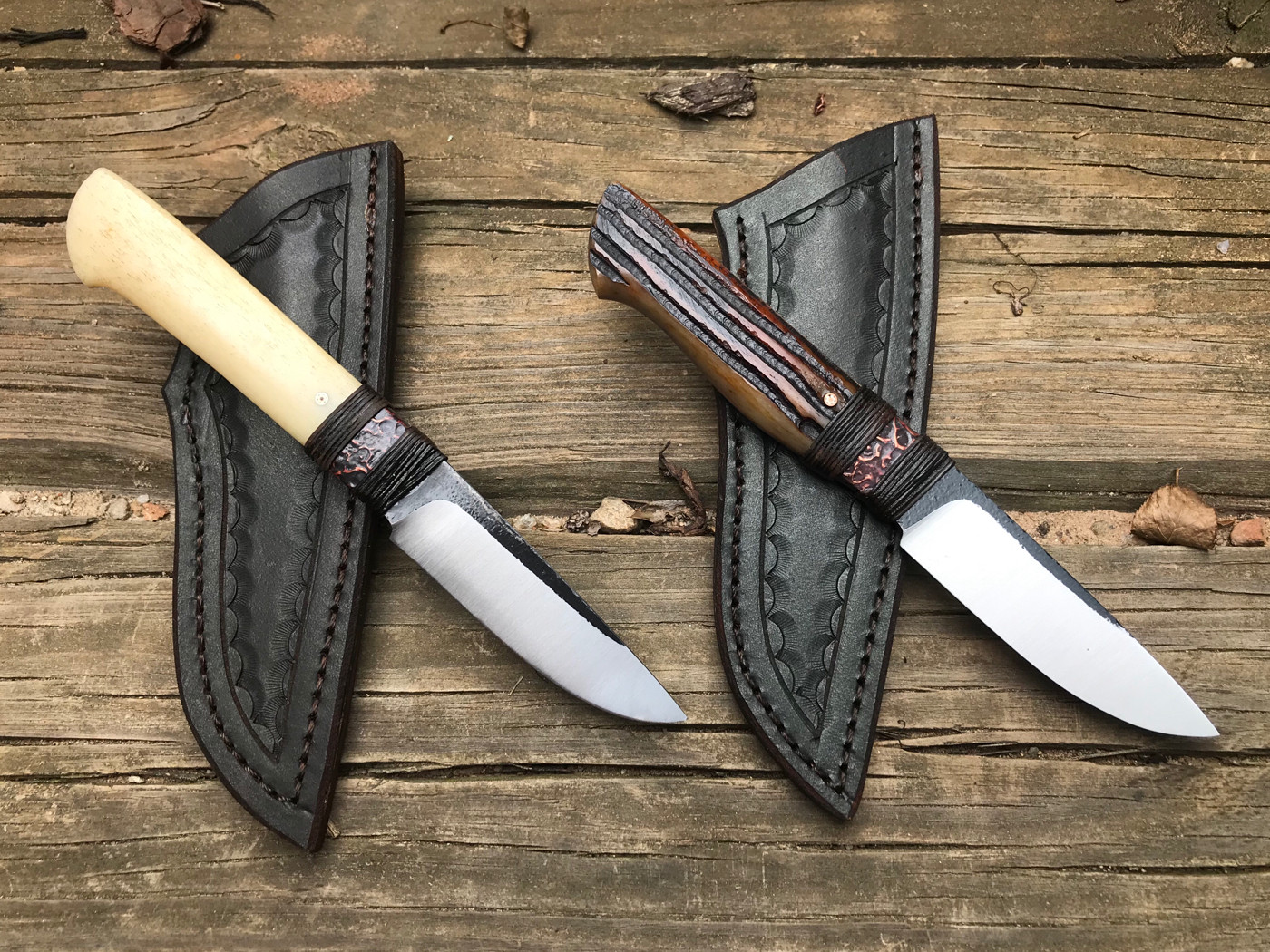 Hosted on Fotki
Frontier Hunter with curly Koa over natural liners with white pinstripe flat ground on 1/8" 80crv2. Textured flats and forged curly-q. Sheath included. 8.5" Overall and 3.5" blade $375
Hidden tang dropped Hunter with exquisite sambar stag, copper guard and pommel (pommel shaped to match the texture of the stag) thru-tang, hemp wrap, flat ground on 5/32" 80crv2 antiqued finish. Sheath included. 8 5/8" overall and 4" blade. $440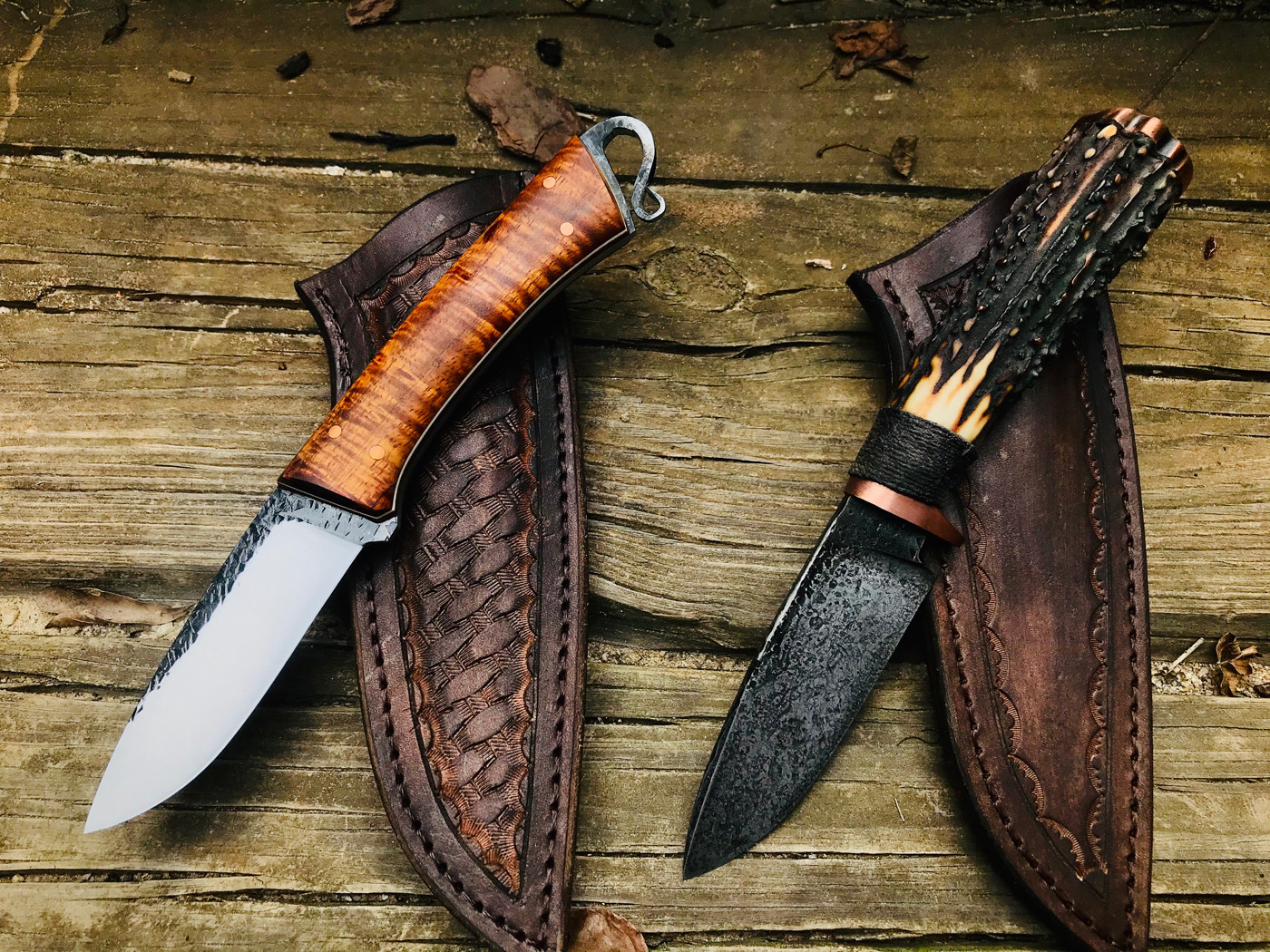 Hosted on Fotki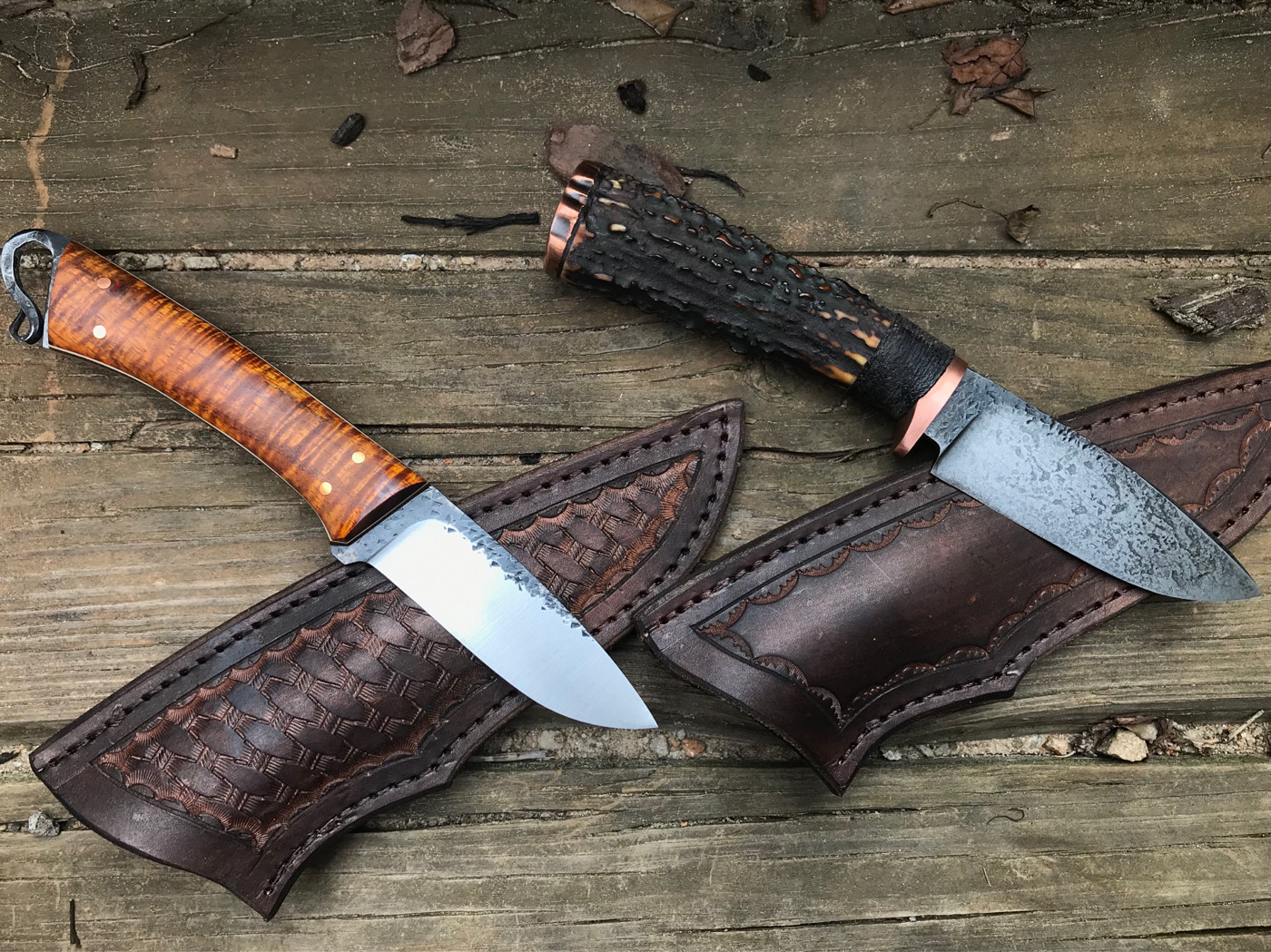 Hosted on Fotki
Nomad with mammoth ivory over black liners. Copper/rawhide wrap and copper pins. Flat ground on 1/8" 80crv2 antiqued finish with tapered tang. Rawhide sheath. I made this one for myself but have decided to let it go. 6.5" overall with 2.75" blade. $425
One off forged 1085 integral petty knife with excellent sambar stag. I forged this one with the guidance of Jason Knight the last time I was at his shop. Great utility knife, I have thoroughly enjoyed mine that is similar 9" overall with 4" cutting edge. $325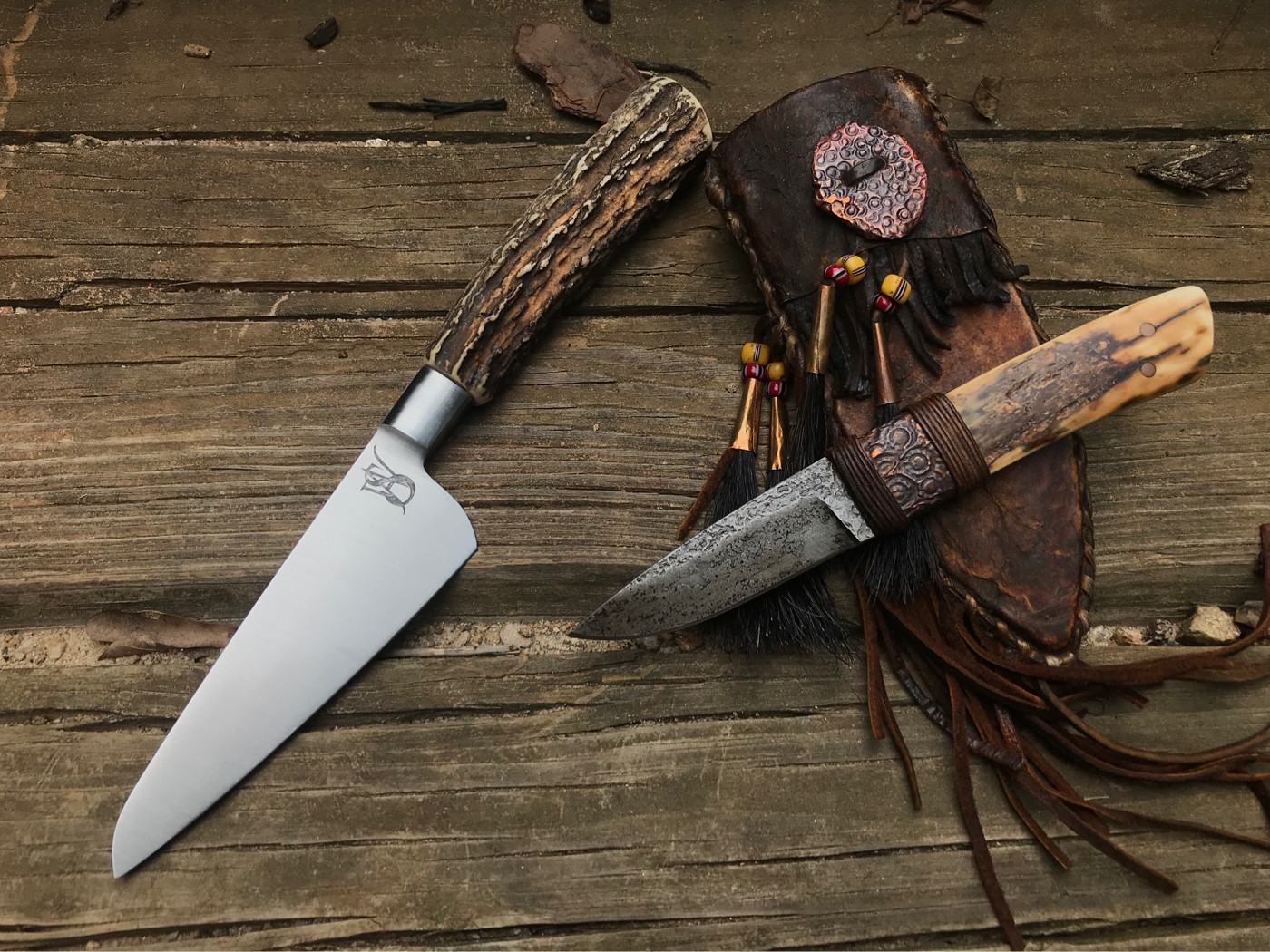 Hosted on Fotki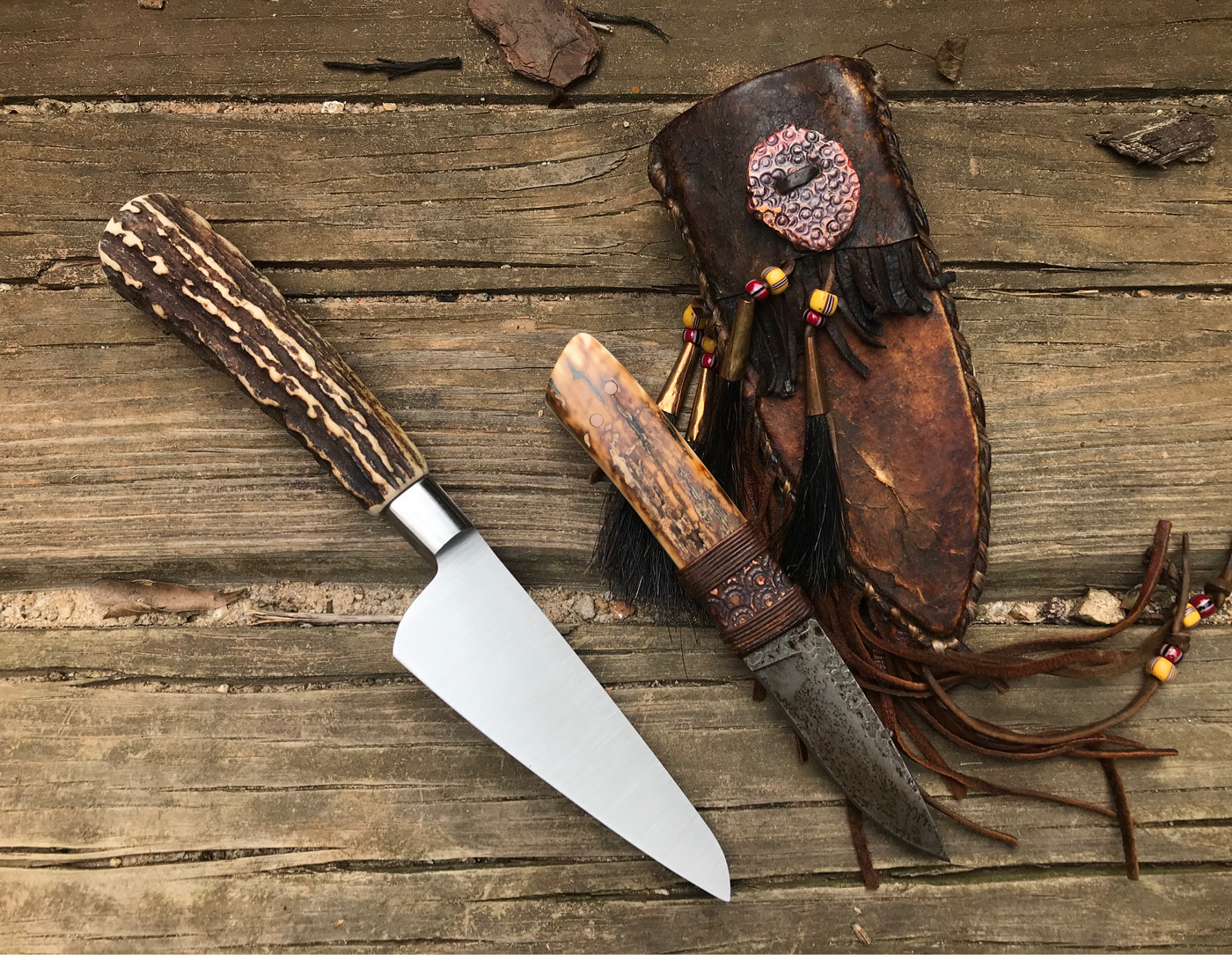 Hosted on Fotki