Dealer / Materials Provider
Joined

Nov 19, 2005
Messages

24,681
When you have enjoyed a fair quantity and quality of life, and you gather enough scars from tripping over life's pitfalls, you win the privilege of, at least pretending, to be a philosopher.
And you try, if you still have some spirit, to ruminate on the things that make life just a little better for you and your tribe.
I am honored to know a guy who lives and breathes pocketknives, and likes to discuss them with me when he has time. He's not yet at full rumination, like my own self!!
But he has a few moments now and then!
Anyway, having been an avid collector of Barlows, and being still a gung-ho appreciator of same, I undertook to discuss with my friend the subtle things that attract people to the humble Barlow knife, and that keep me going back again and again to delight in them.
There is the simplicity, the sturdy presence, and often the simple but proud insignia on the bolster. I told him it was about time someone made the closest thing to a traditional Barlow that could be achieved in today's world, and he agreed this would be a worthy achievement.
Since we live 3000 miles away, I sent him a roll of old Barlows, as an aid to discussion, including some of the ones pictured here: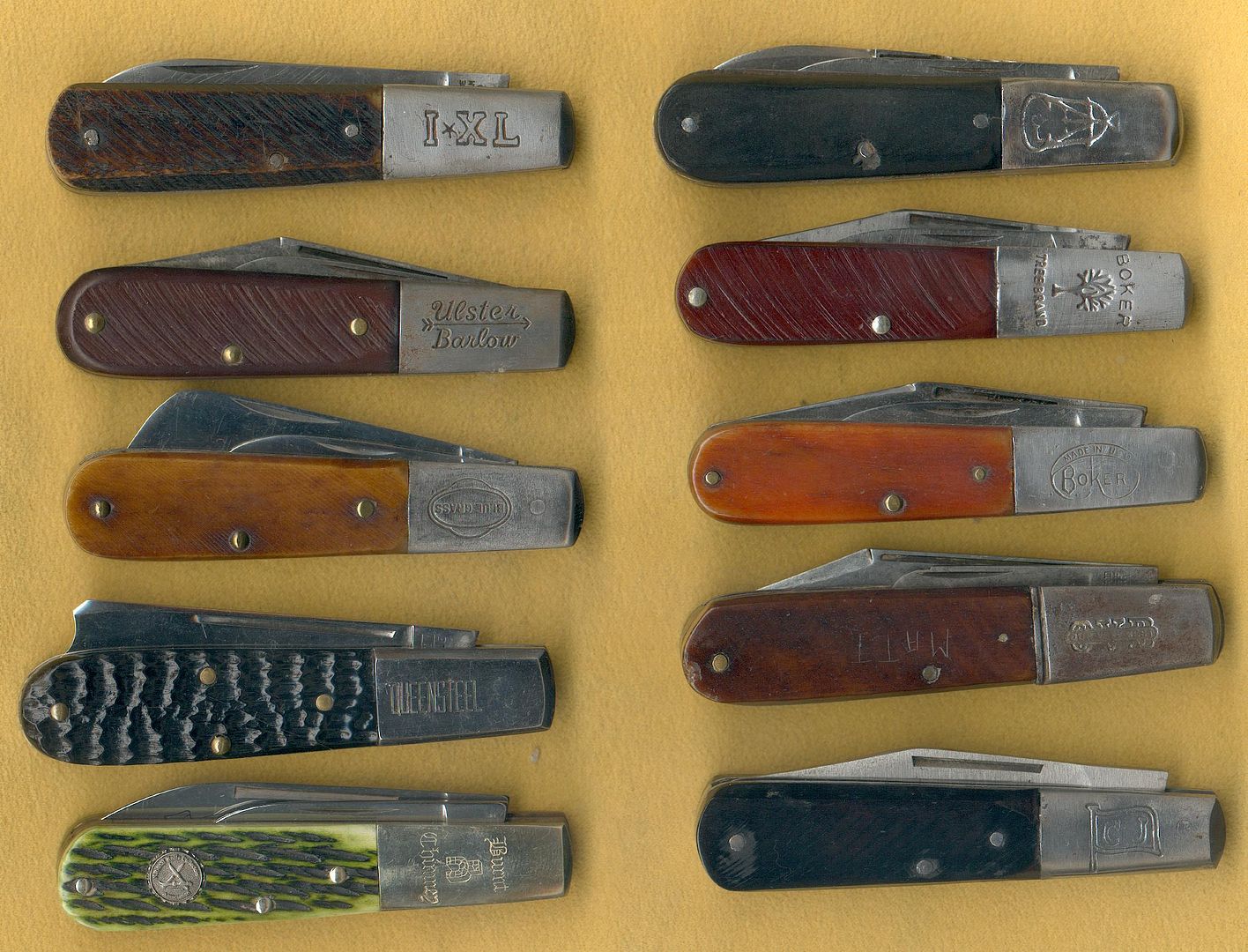 I think the oldest and youngest Barlows I own are in this third scan. One of these could be 130 years old!!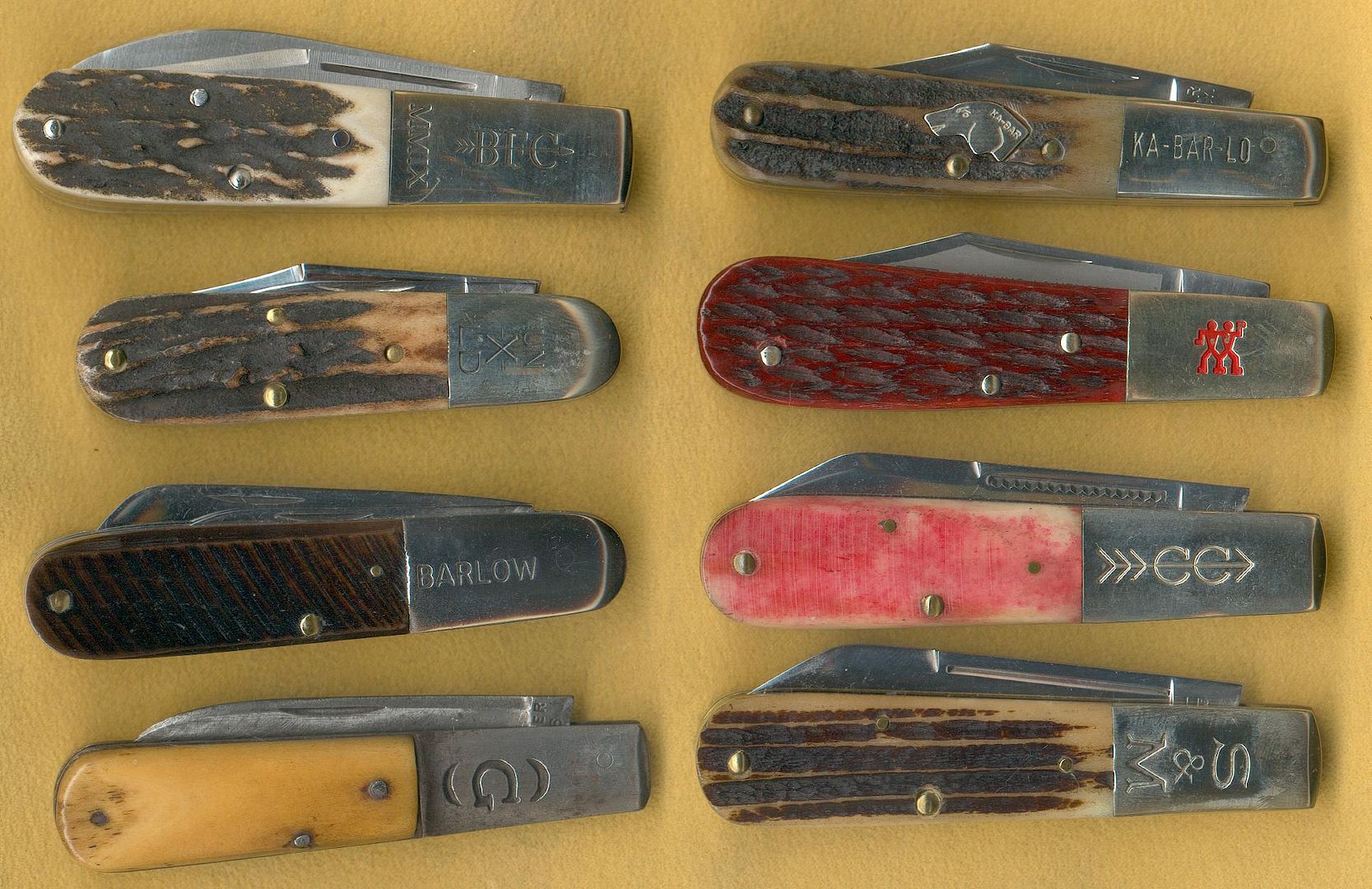 The knives in this picture are from a parallel universe, where people write upside down! I don't know how they got here.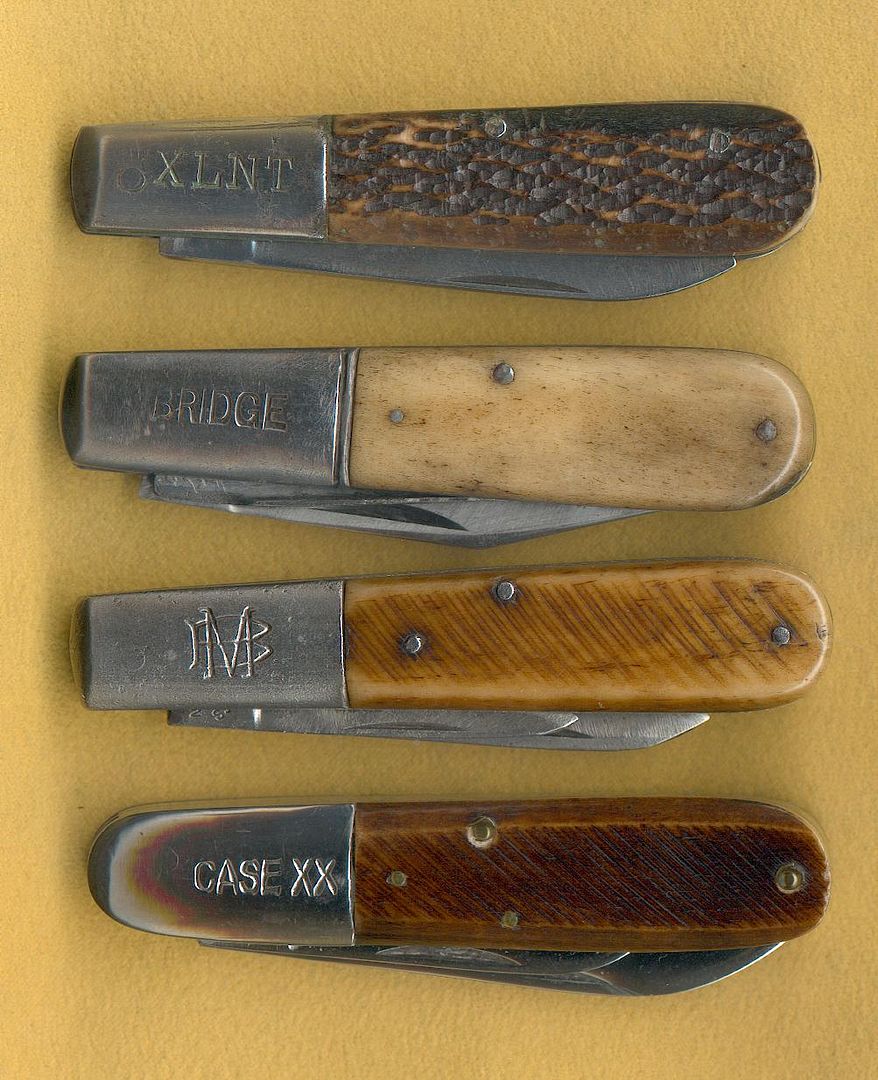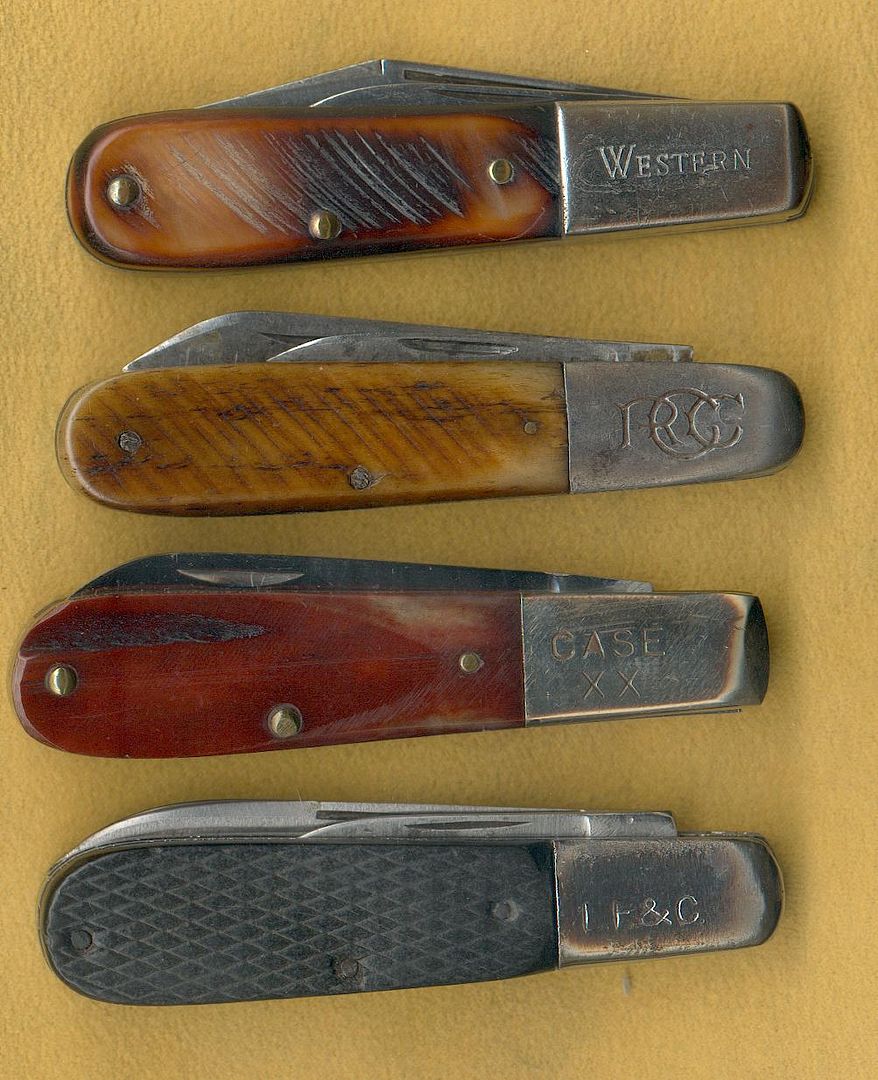 If you are an old hand at antique knives, don't say anything yet. I'm sure a lot of the newer members will enjoy figuring out the identities of the more ambiguous markings.
Enough for one post, I will tell you more about our discussions shortly.
Respectfully submitted, waynorth.