JUST WANTED TO SART OFF AND THANK ALL OF YOU THAT STOPPED BY AT BLADE AND CHECKED OUT SOME KNIVES OR BOUGHT A FEW! YOU GUYS MADE IT A SUCCESS AND I THANK YOU! CANT WAIT TILL NEXT YEAR!! HERES A SALE FOR YA
BLADE STEEL: 52100 BEARING STEEL
BLADE LENGTH- 3 7/8 CUTTING EDGE
THICKNESS- 3/16
OAL-8 1/4
grind- HOLLOW MAIN BEVEL AND FLAT TIP GROUND TO NEAR ZERO
HAND STROPPED TO A MIRRORED RAZOR EDGE SHARPER THAN PISS
UNSHARPENED SWEDGE
RC-58-59
TRIPLE NORMALISED FOR GRAIN REFINEMENT
DEEP CHOIL SO NO CHANCE OF GOING UP ONTO THE BLADE
HANDLE SCALES- CARBON FIBER WITH RED LINERS!!!!
SS HARDWARE
KYDEX SHEATH SPACED FOR A LG TEK LOK AS USUAL
SIGNED BIRTH CARD
ASKING PRICE-SALE!240.00 !!SHIPPED TO YOUR DOOR!! I USUALLY SHIP WITHIN 24 HRS UPON RECEIPT OF PAYMENT. USPS PRIORITY WITH CONFIRMATION..
PAYPAL,CHECK,MO,CASH ACCEPTED
PAYPAL IS
[email protected]
THIS IS ALSO POSTED ON OTHER SITES SO FIRST ONE TO SAY "ILL TAKE IT" GETS IT!
thank you guys so much for the support I have been getting lately really appreciated!!!
any questions please email me at
[email protected]
please check out my facebook page and "like" it to keep up to date on new things that are coming out of my new shop!!
https://www.facebook.com/bradshawblades2012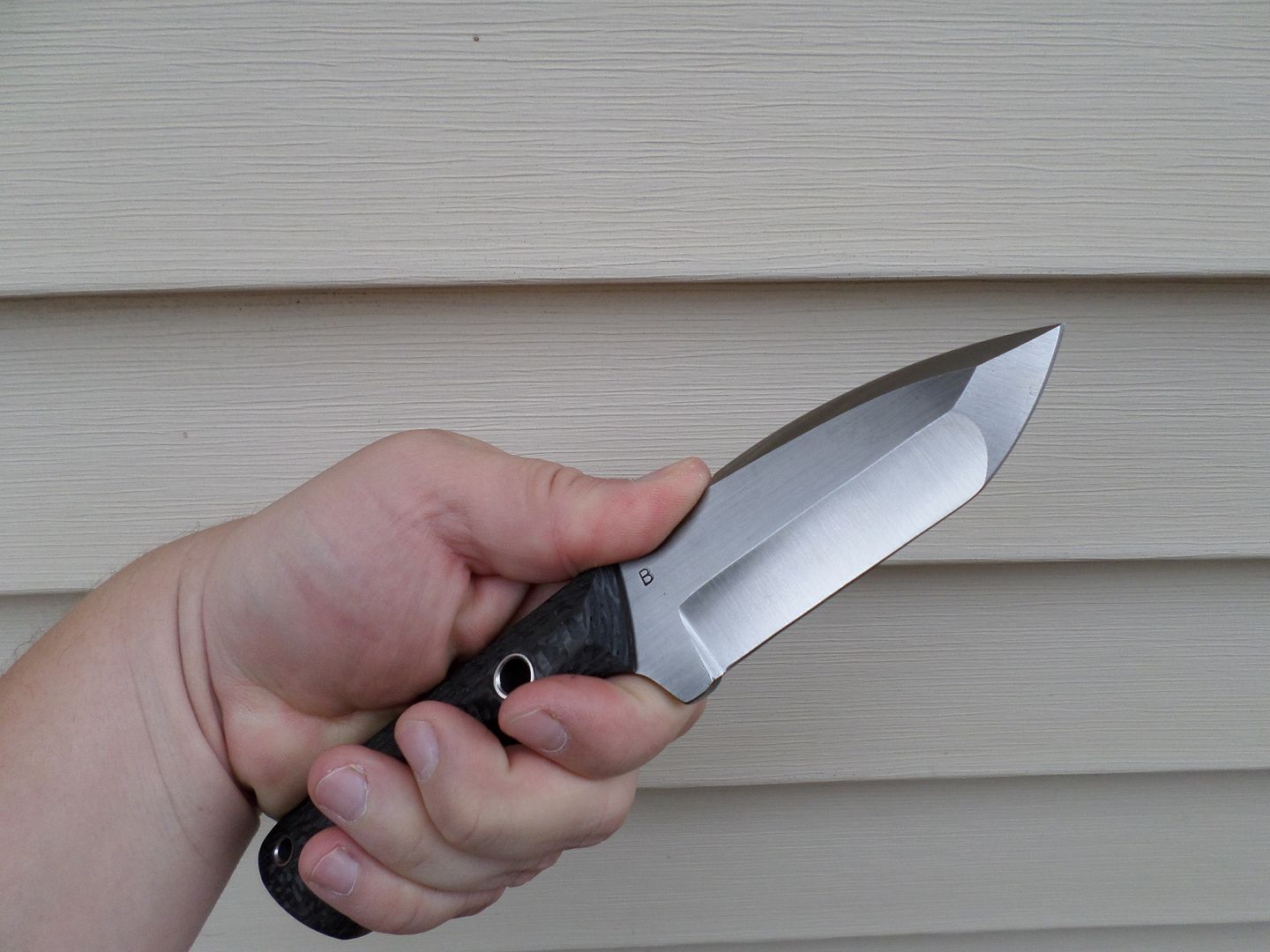 Last edited: