Dealer / Materials Provider
Knifemaker / Craftsman / Service Provider
Joined

May 2, 2004
Messages

6,756
Grinding false edges:
Whether you are just starting out or are an old pro
, this grinding jig will produce better grinds, faster and with more freehand control than anything you have ever tried.
Bubble Jig Basics Pt. 1:
Bubble Jig Basics Pt. 2:
The Bubble jig, by itself, with a set of degree wedges is
$54.95
.
The complete grinding system, which includes the Bubble Jig, degree wedges, bevel grinding clamp and hex key is
$79.95
.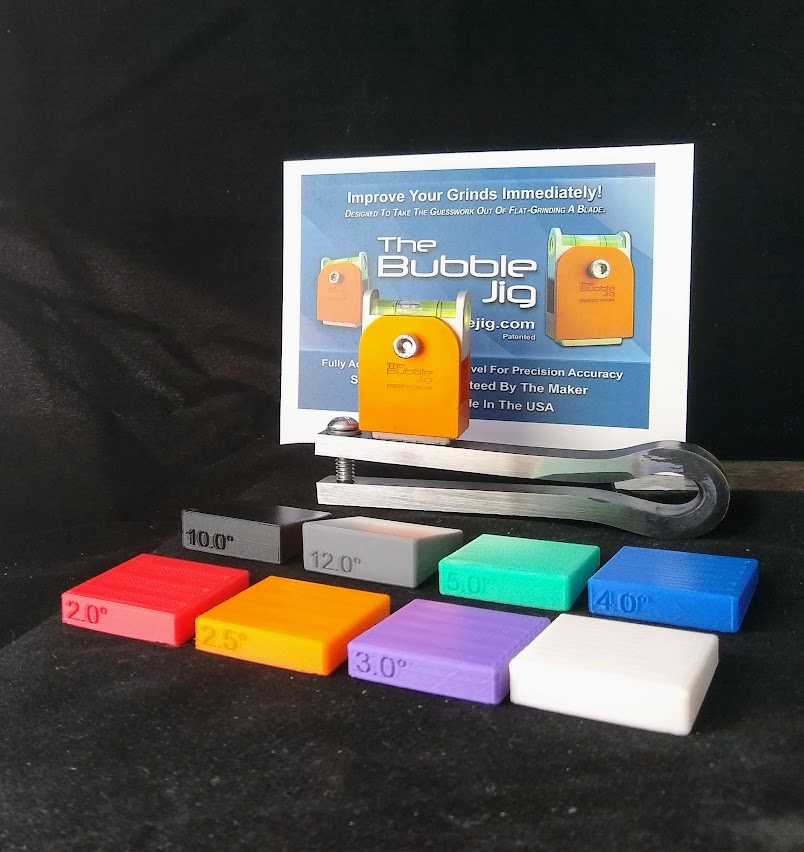 The bevel clamp is made from machine ground O1 and is spring tempered for maximum flexibility while also being durable. It will grip steel stock from under an 1/8 inch to over a 1/4 inch securely.