I like the use of a cleaver for prep of chicken or large cuts of meat, also great for potatoes and hard vegetables like carrots. This is a unique design providing a lighter more agile blade with some real cutting power. The edge has a slight curve to aid slicing. The back is rounded to be friendly to your hand if you need to give it a push.
Both are the same, two handle variations. Typical cleavers could be a couple of pounds these are 10 oz, very nice to work with.

1/8 in thick 1084 steel, Ht to about 58 - 60 Rc,
differential clay quench showing a nice hamon
Overall length 14 3/8, cutting edge, 9 1/4, 2 1/4 wide.

The back is flat and the edge is ground to 0.015" thickness and 15 degree bevel.

One each the tang extends the full length of the handle and is bolted at the end of the handle for maximum strength.
First is a straight handle of Bocote and buffalo horn
Second is Redwood burl and buffalo horn.
Price each is $135.00 with 12.00 priority shipping.
Redwood sold, Botote still available
There is a video link at the bottom showing one of the blades in action.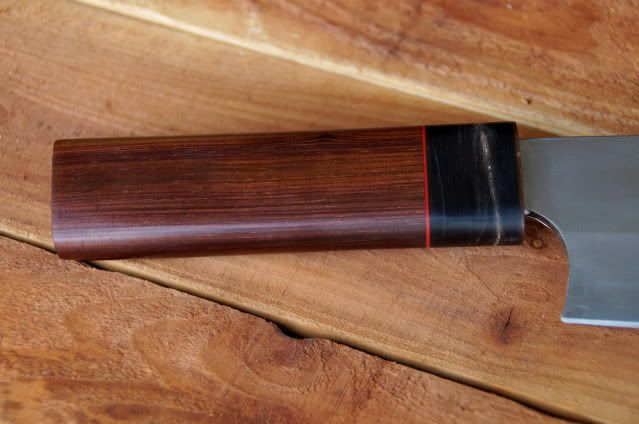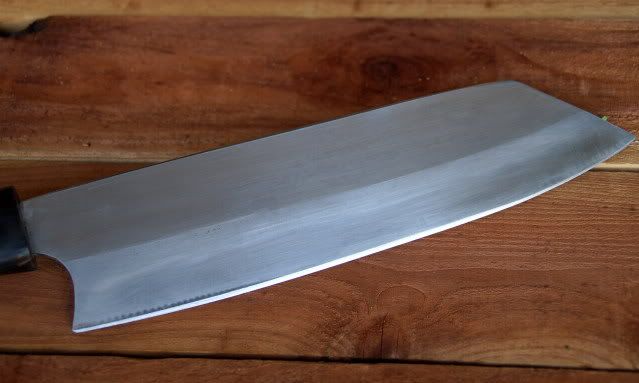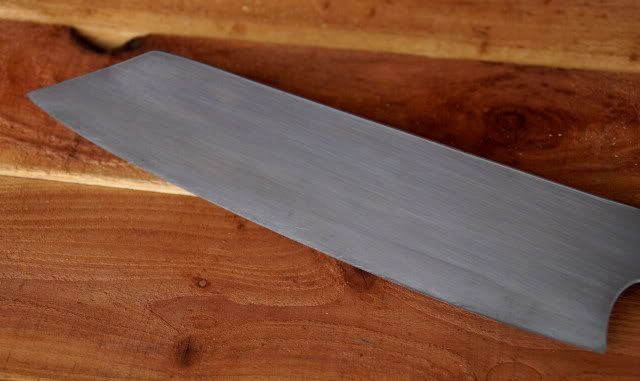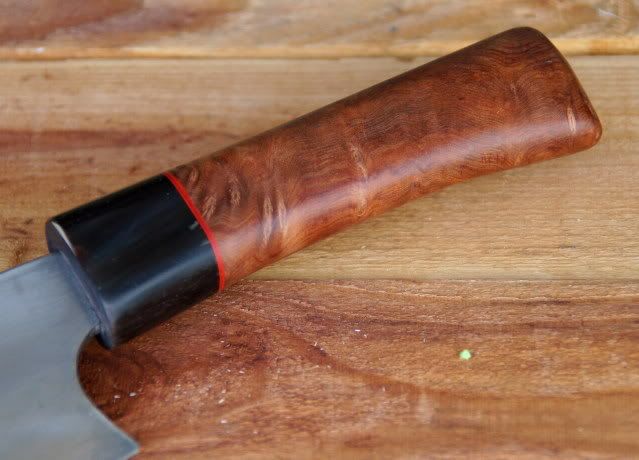 [video]http://s141.photobucket.com/albums/r65/pcrknives/Chef%20Knives/?action=view&current=HPIM6930_zps607f59ef.mp4[/video]
Last edited: