Whats up guys got a really cool pocket buddy for you all today. Its a bit different than what a normally do but I think it came out really nice. Hope you all like it as well.
This is marked as a blemish. In some of the photos you will be able to see a difference in the etching that took place while I was preparing the blade for the stonewashing process. It is located at the top near the spine at the mid point of the blade. Because of this imperfection I have reduced the price significantly.
Steel: 0.110 AEB-L @62rc ground to near zero. The thin stock and high hardness combined with an acute grind makes for a very effective cutter. This geometry is further enhanced by the fine grain of AEB-L, creating a blade that is not only sharp but also nearly effortless to maintain.
OAL: 6 inches
Cutting edge: 2 1/2 inches
Scales are G10 with lime and black liners, micarta and aluminum hardware
Will come with kydex sheath spaced for both large and small tek lok (please allow 1-2 days for construction)
Asking
PRICE SOLD
add $6 for shipping
First "I'll take it" gets it
Please email to
[email protected]
for payment info, PayPal is preferred
Thanks again everyone for all the support, it is greatly appreciated.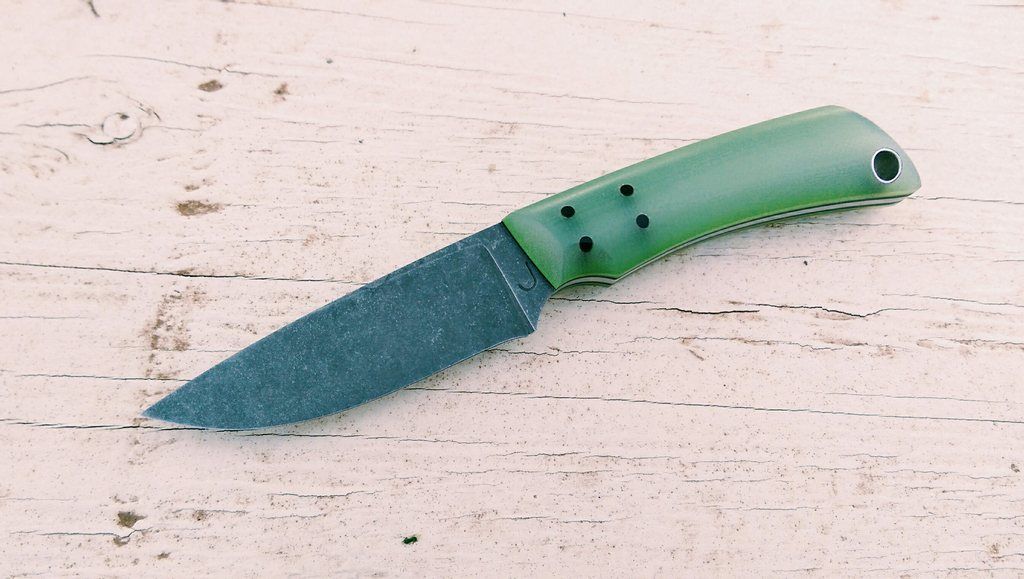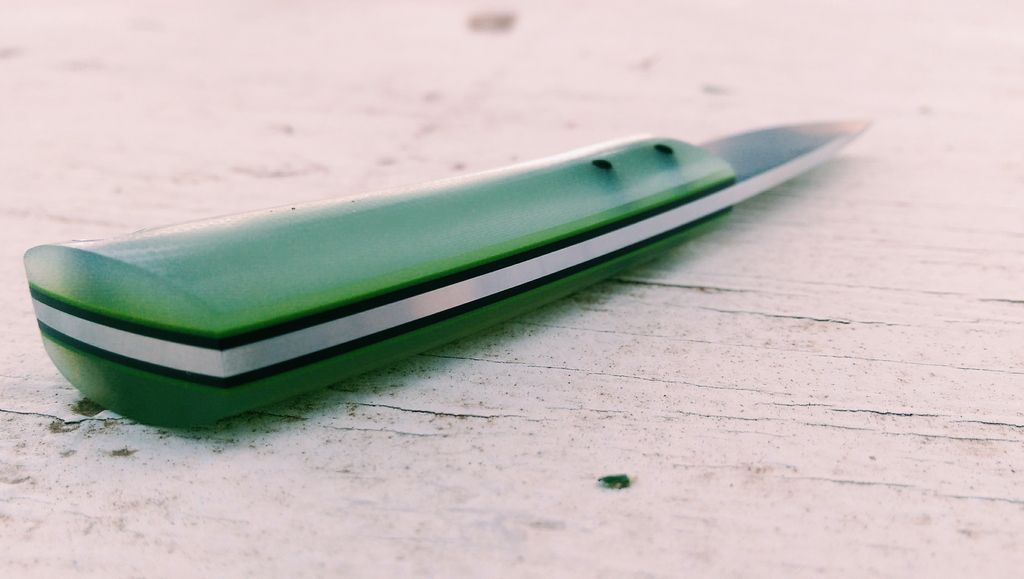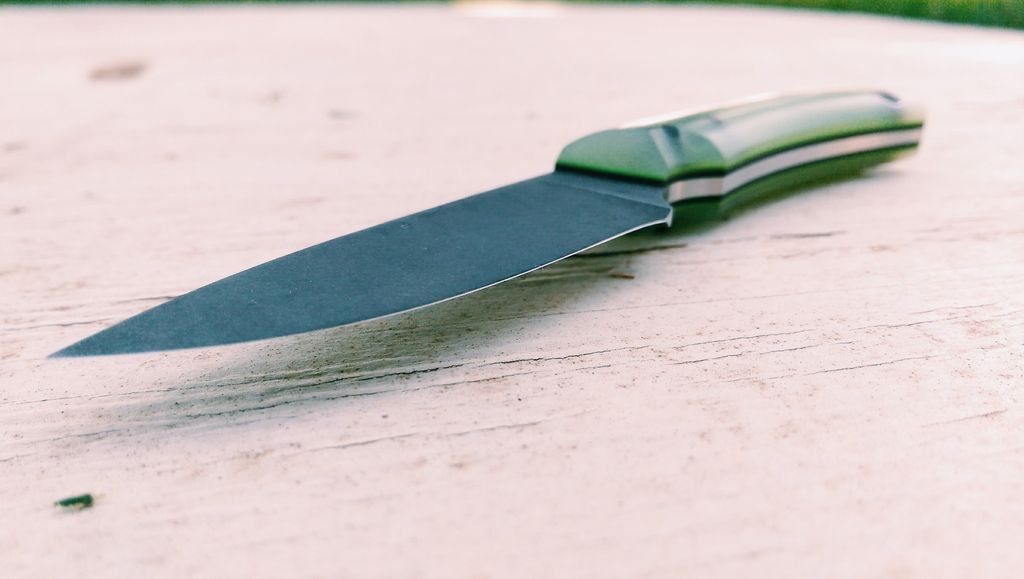 Last edited: