Winter is Coming! Hell yeah...hot chocolate, cookies, crock pot full of beef stew, "Tombstone" on the TV, porch stacked with firewood, and three fireplaces going (I actually have four fireplaces in my 800 square foot house). About 6 inches of snow on the ground, and temps barely above 15 today...expected to drop to below 5 degrees tonight. No place I gotta be.
Crawled all over my tiny property today looking to do some tracking, but kept getting distracted. Probably not a good idea to bring knives and my camera with me. Nothings moving anyway - too damn cold - so I might as well take pics.
Just a couple of my favorite blades.
Man, this thing is beautiful. Still in love with this knife. Ironwood Karda.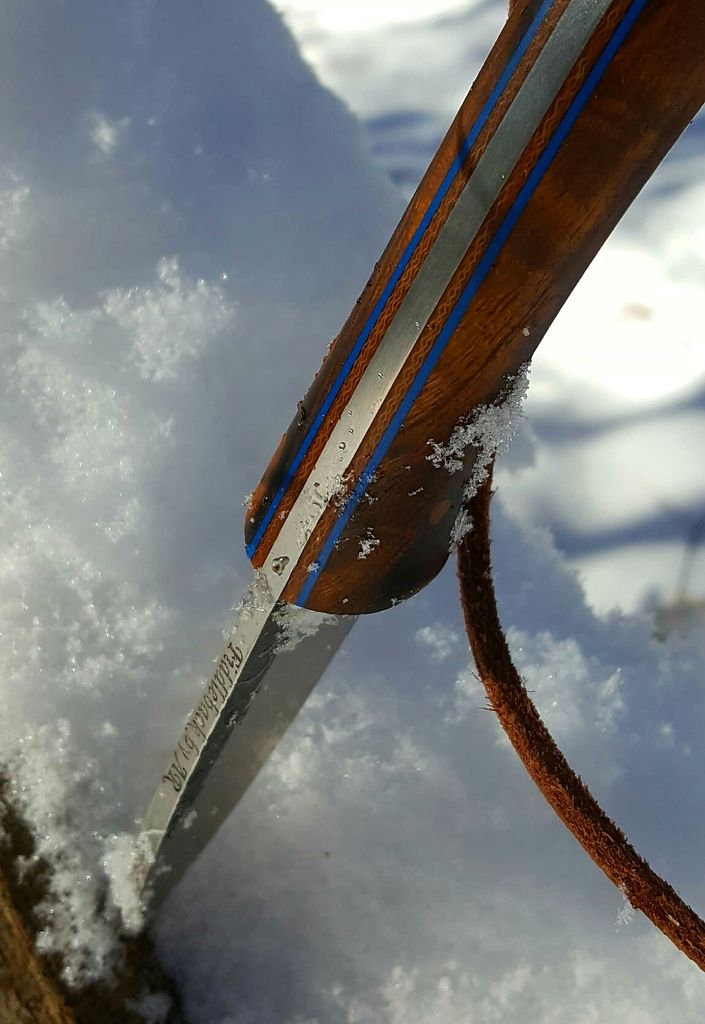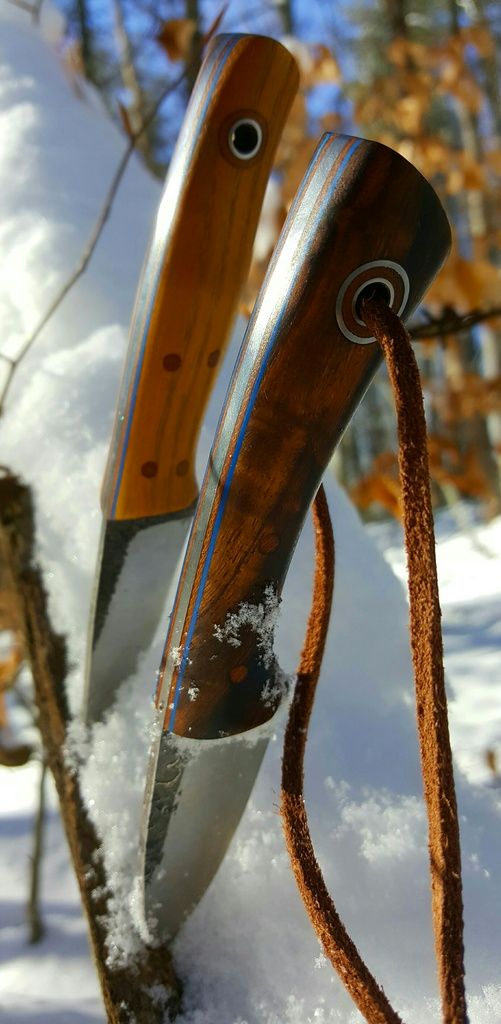 Now that's some spalting! I search for excuses to carry this knife.