I have had this Ken Onion Edition on field test from Work Sharp for a while.
It was shown at the Blade Show 2013 -
The Ken Onion Edition is basically a refinement and upgrade to the original
Work Sharp (belt grinder) Knife Sharpener
(link to review) that I was so enthusiastic about.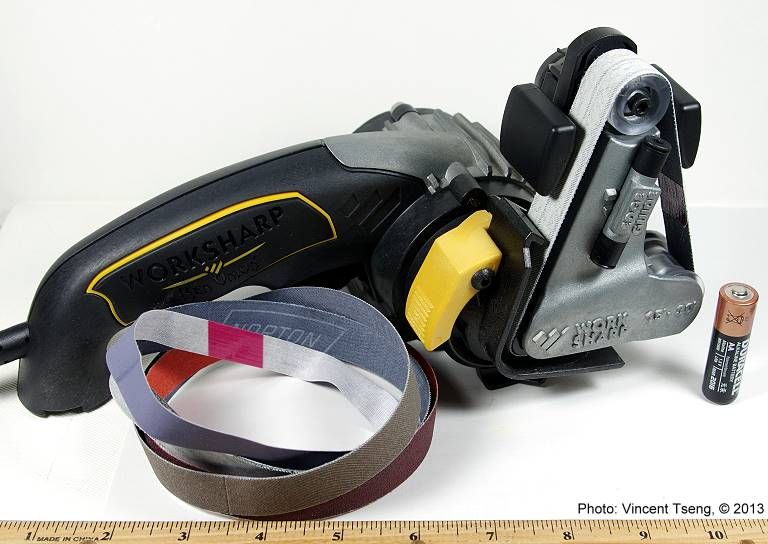 In comparison to the original WSKTS -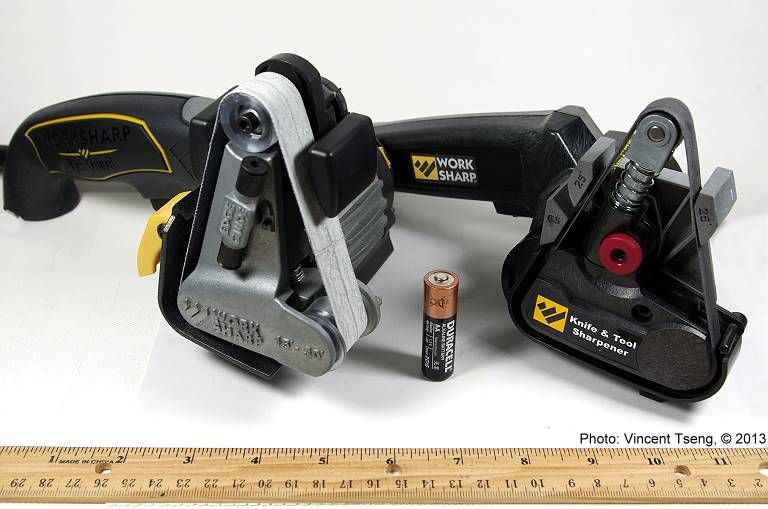 One can see immediately that the new Ken Onion Edition is a lot beefier, has a more powerful motor and is variable speed (1200 SFM to 2800 SFM)
But the thing that got me enthusiastic all over again wasn't just because it is a Ken Onion design (which was good reason enough....
you can tell I am an unabashed KO fan - and it's his fault that I first found out about the original WSKTS - as he dragged me screaming and crying to see it
)
It was this:
a variable sharpening guide that goes to as acute as 15deg/side - for those very sharp Japanese kitchen knives.
The belts are wider on the KO edition and are supplied in 5 grits ( to as fine as 2 microns):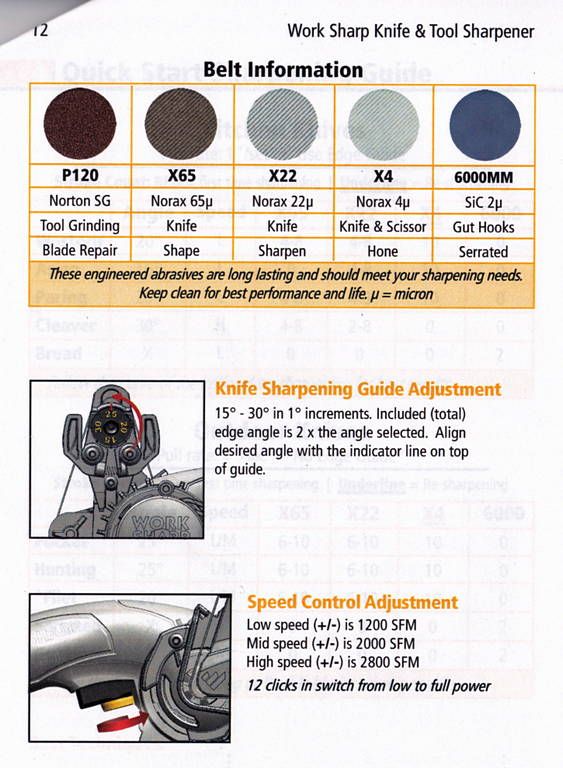 But one of the very best things about the Ken Onion Edition is the manual supplied - I only got a pre-production version -
but it was full of useful information and tips:
Parts names and introduction -
Setting up -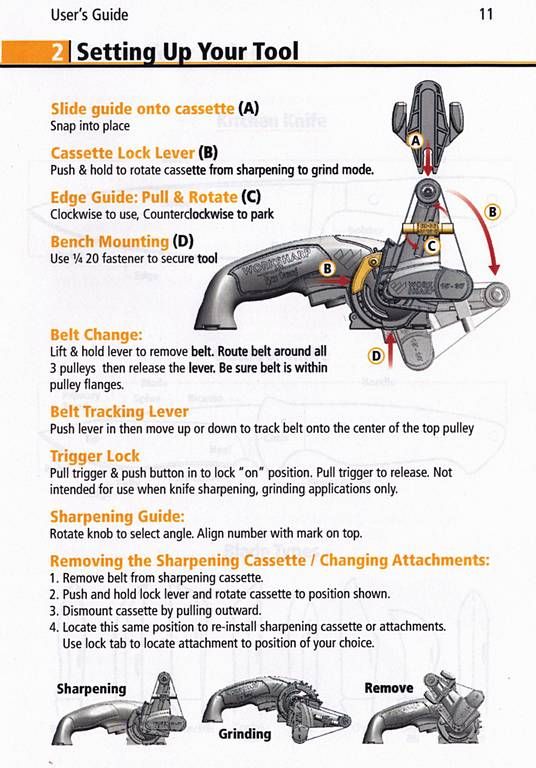 Sharpening outdoor knives -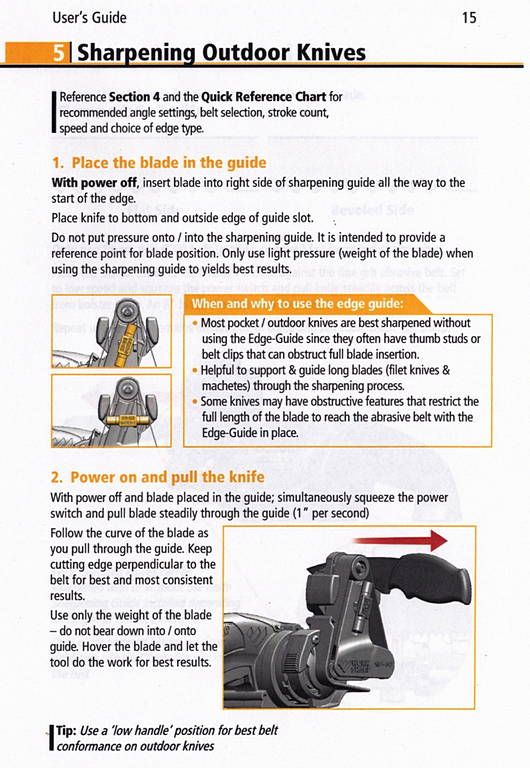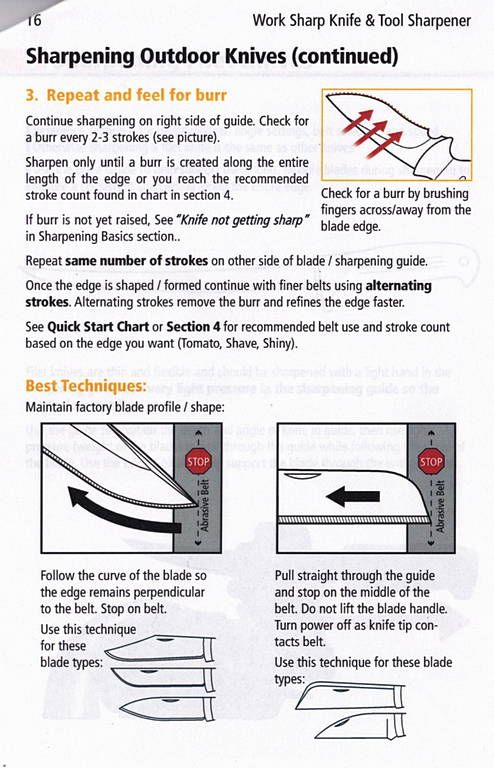 Sharpening kitchen knives -
I've sharpened quite a few knives on this -
here's one of my favorite knives: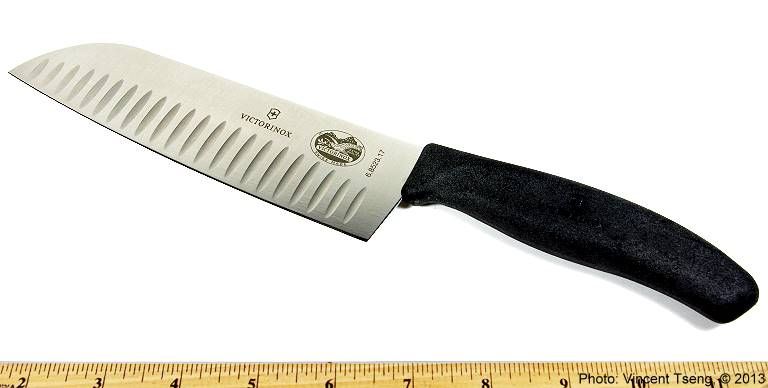 and the edge that the WSKTS KO edition put on it -
this is using a cheapo usb microscope (~$25 from fleaBay) it's about 110x magnification
Overall the new Ken Onion Edition of the WSKTS is a very worthy upgrade to the original version -
especially with the addition of variable speed and
most importantly a variable sharpening guide.
Part 2 follows in the next post - that really sent me over the edge.....
--
Vincent
http://picasaweb.com/UnknownVincent?showall=true
http://UnknownVincent.Shutterfly.com
http://UnknownVT.Shutterfly.com
Last edited: