This is the first of a new model for me. I patterned it after the Tony Bose Zulu slip joint blade shape. It is also one of my few fixed blades with a swedge.

Here are the specs:

OAL - 7.125"
Blade Length - 2.875"
Blade Steel - O1 at 58-59 RC flat saber ground .122" thick
Handles - Bone Linen Micarta over Black G-10 and Natural Canvas with Natural pins and Copper lanyard tube.

I'm asking

SOLD

shipped/PayPal with sheath.

First I'll take it here or by PM gets it.

Thanks for looking!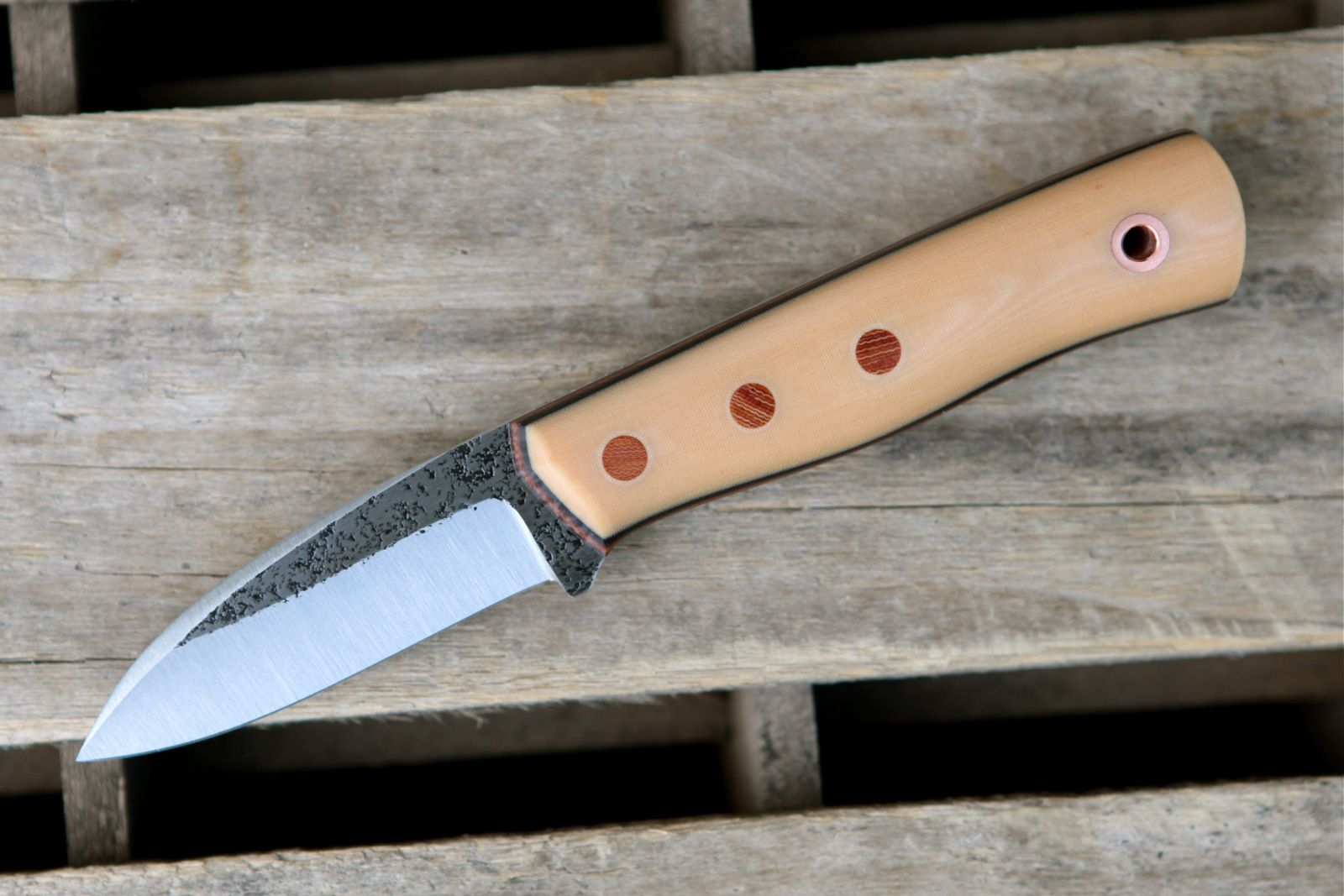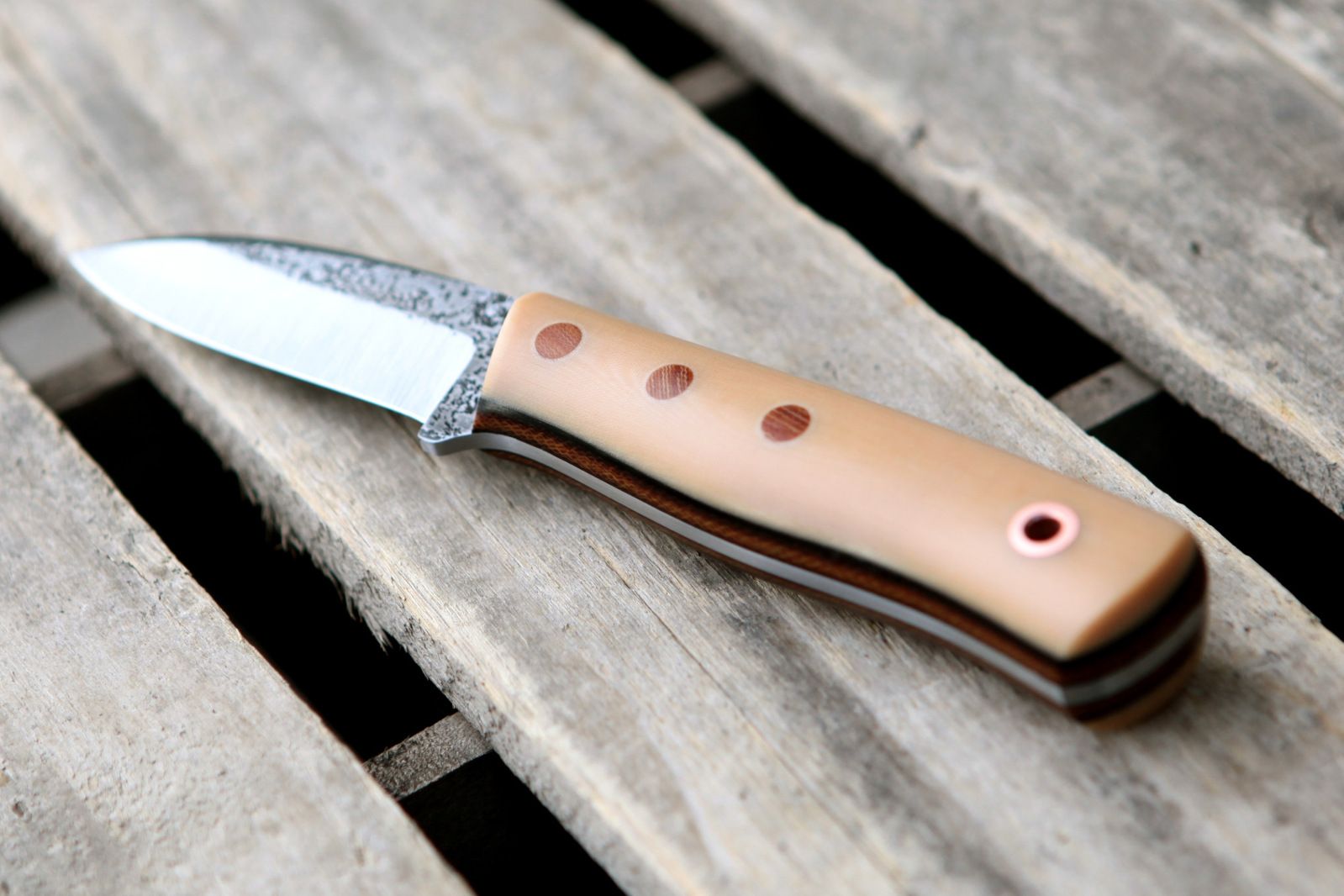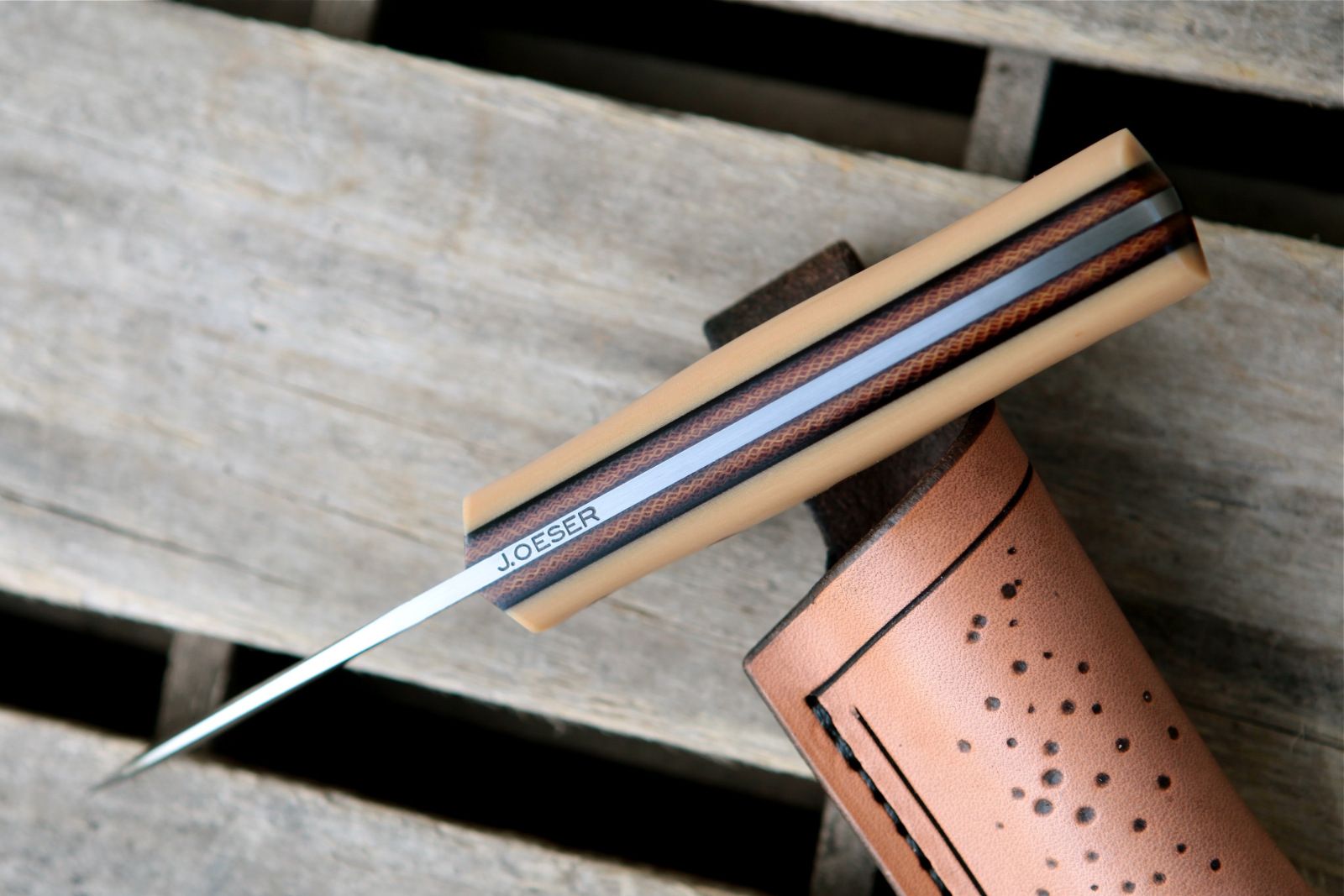 Last edited: