AdAstra got me thinking about guns with his military surplus posts (Thanks Mike
) so I picked up a nice 1955 model Swiss K31 a while back. Beech stock, beat up as usual, but a nice bore and no rust. Now I know you're supposed to leave them as is, but that's just not me. I've got............urges. Usually involves TruOil and sandpaper, and gun blue, etc. I know it's heresy, but she looked so...sad.
Tried not to make her look new, the TruOil looked too plastic, so I toned it down with some 2000 grit sandpaper, then a rottenstone rubdown. Hit some of the worn hardware with some Oxpho-Blue from Brownells. First time I've used that and it's excellent stuff. The cartridge box is from the newer Sturmgewehr-57, but I didn't know better at the time.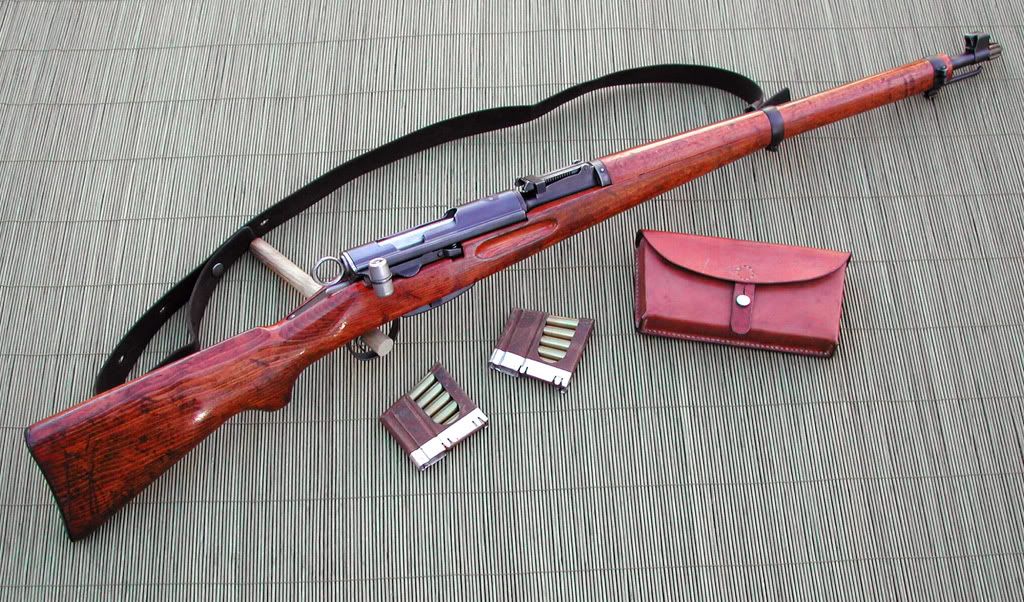 Then there are pistols. My dad left me 3 of them. Top right is a 38 Colt Police Positive that's seen better days. Functions perfectly, but it was pretty rusty when it was given to dad. Bottom right is a Junior Colt .25 caliber. I made the walnut grips for it 35 or 40 years ago. It's extremely accurate at less than 10 feet.
But it's a neat little popper. At left is an oldie goldie, the predecessor to the Colt 1911. It's a Colt Automatic, model of 1897, .38 Calibre Rimless Smokeless (.38 ACP not 38 Super) This one is my favorite. I love old stuff like this.
So what do you guys have?
Steve