Joined

Nov 21, 2015
Messages

858
***UPDATE***
I got a response from the man himself! There is hope for us leftys! If you are a lefty and want a batch made, please voice it to Rick. Maybe if he sees more and more of us begging, our day in the sun will come!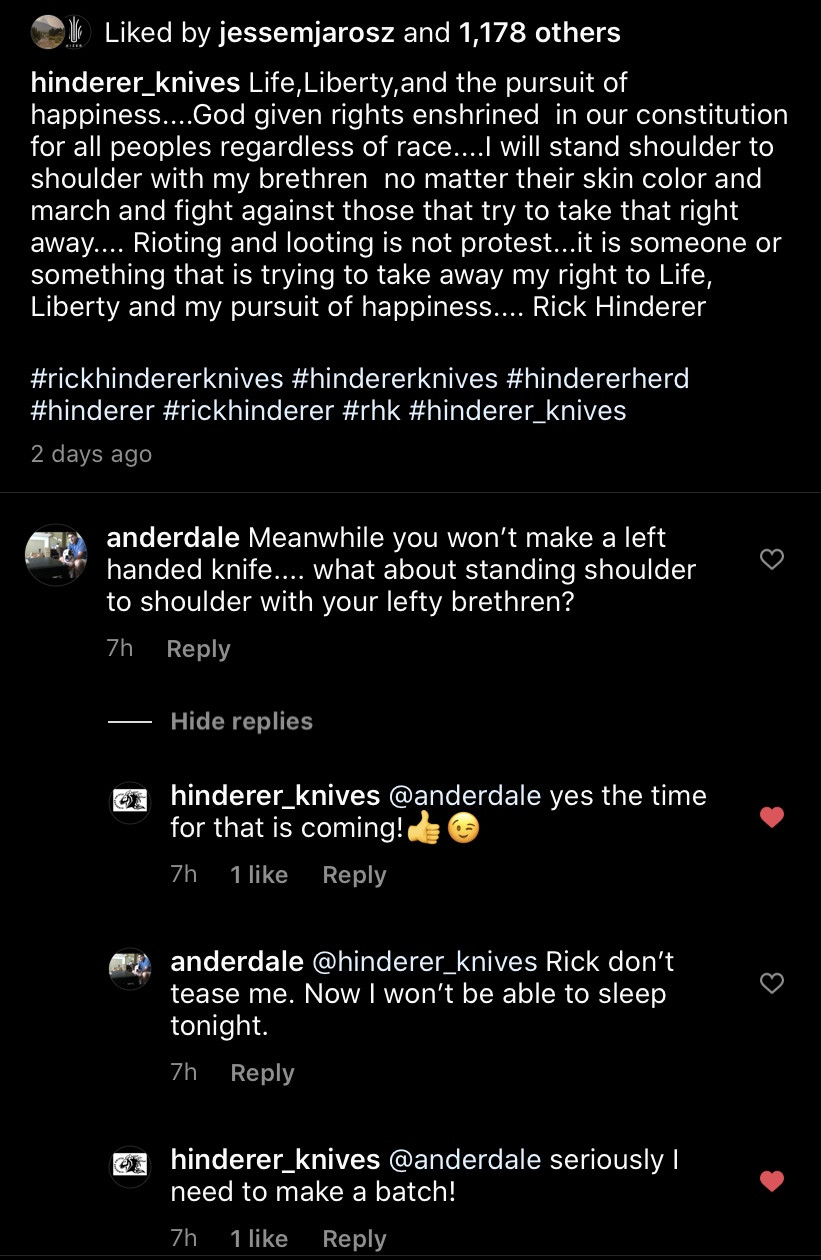 ****
Why can't you just make 1 run of production lefties? I don't even care which model.
Nearly every other knife maker nowadays makes a left handed version or at least a ambidextrous option.
Hinderer doesn't even let you switch your pocket clip so you can at least carry the knife in your left pocket.
Ok I do know they made the 4 way scale but they appeared to only make a few? Ever since that first announcement post I've never seen them in stock again anywhere.
Anyways please stop discriminating against us left handed people Rick!
I wouldn't be so upset if I didn't want to just own one of your knives.
Last edited: