We can't reinvent the wheel but sometimes it's fun trying.
I know many members on here are steadfast Axe and medium knife combo guys which is fine and might well be the most sensible approach but for some reason I have always been drawn to wacky survival concept knives.
Anyway I thought a thread of any such knives that you have come across might be interesting and fun.
Here are some to start ya off !
Here is one from a guy who has a site called Silverfox bushcraft, his video's of the knife can be seen on You Tube.
Another I like is made by Cariboo blades and is the Mountain man Nessmuk :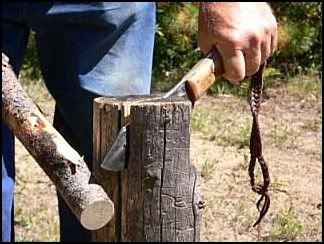 And one from a wacky Canadian that he calls a Knatchet :
I know there must be loads more of these concepts around so lets see em !:thumbup:
Last edited: