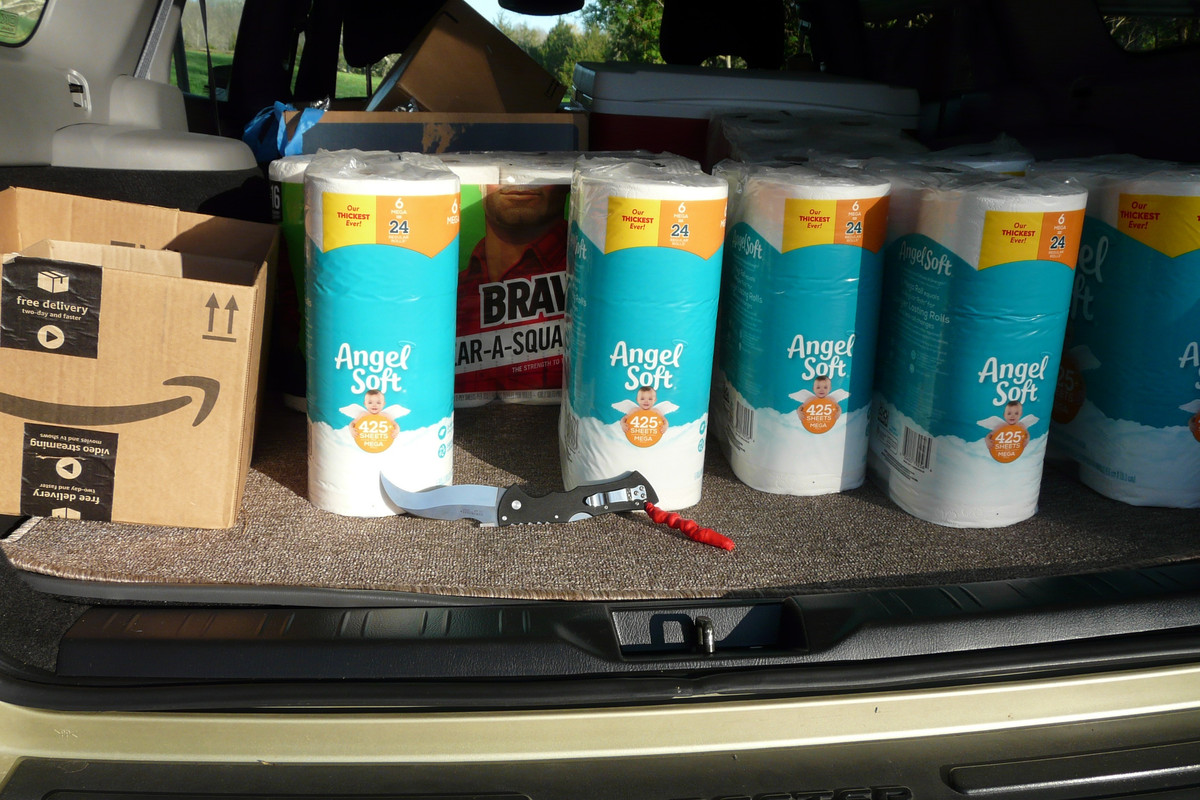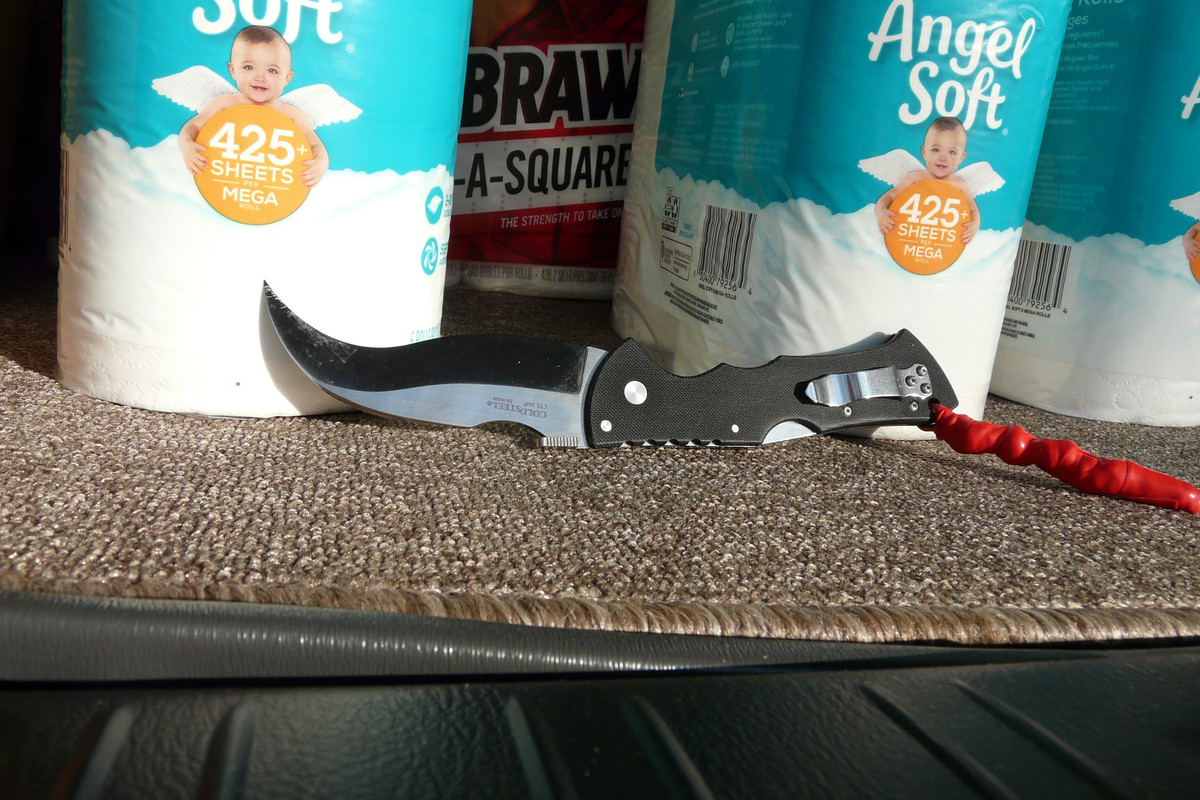 Cold Steel Black Talon 2 , plain edge . Great SD knife but also a very good and precise box/package opener ,and slicer of string , rope , plastic zip ties and straps .
This is my dedicated knife for opening all incoming mail , packages , boxes etc that may be contaminated with covid 19 .
After using , it gets disinfected or is set aside where it can't spread the virus .
Today it opened some boxes of bulk paper products , TP and paper towels , which will sit out in the car for a day or two before being declared "clean" enough to come inside .
Maybe going overboard a bit , but we are old and really don't want to risk infection .
Exposure to nice hot sun , heat and UV is very good to kill most infectious microbes .