Joined

Jan 31, 2009
Messages

10
sweet hennessey hammock

also, nice knife!

Bladite
Thanks. I'm not sure I'll ever tent again.
The BK-9 in question almost brought the trip to a sudden end when one of the other guys splayed out his knuckle with it. I done warned him...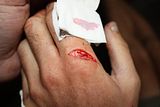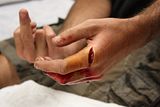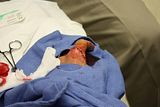 A hurried paddle back downstream and out to the 'vet', then to the pharmacy for prescribed antibiotics and we we continued the trip on a different, easier route.
Also pictured here are some pics I took in a poor excuse for lightbox I threw together. They were taken the day I got the beast.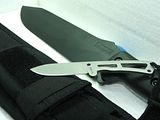 A wrap for the little companion blade. It wouldn't fit into the sheath with it on, so that idea got nixed... Shame, it added all sorts of grip.